I answered a few questions today over at Emily's blog. Like, "What does summertime mean at your house?" and "What do you collect?" and "What's your favorite vacation spot?" and she's giving away my favorite summer accessory.  I'll post a little snippet here and then you can hop over to her blog to read the rest!  Also?  You should follow her and subscribe to her monthly newsletter.  I highly recommend.
What I like to collect:: Books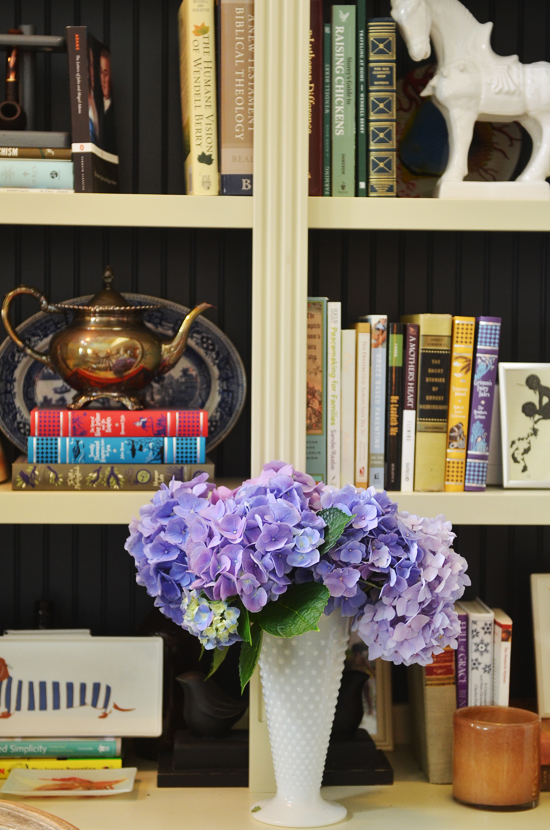 I may need a books anonymous program, in fact.  I have been a book worm since I can remember.  I love classics and I love a good novel. I just finished Stephen King's book On Writing: 10th Anniversary Edition: A Memoir of the Craft
,  a little book by Henri Nouwen called In the Name of Jesus: Reflections on Christian Leadership
, and Resident Aliens: A Provocative Christian Assessment of Culture and Ministry for People Who Know that Something is Wrong
by Stanley Hauerwas. I'm half way through Home: A Novel
by Marilynne Robinson and Light in August (The Corrected Text)
by William Faulkner.  I  just ordered  Beloved (Everyman's Library)
by Toni Morrison and hope to finish The Divine Comedy
this summer.  There is something magical to me about reading.  I love language and love to read the best writers, who were nothing if not masters with words.
Hoarder of books.  That's what I am.
What are you hoarding reading this summer?
Best Vacation Spot::Bean Station
My screened in porch.  I cannot tell a lie.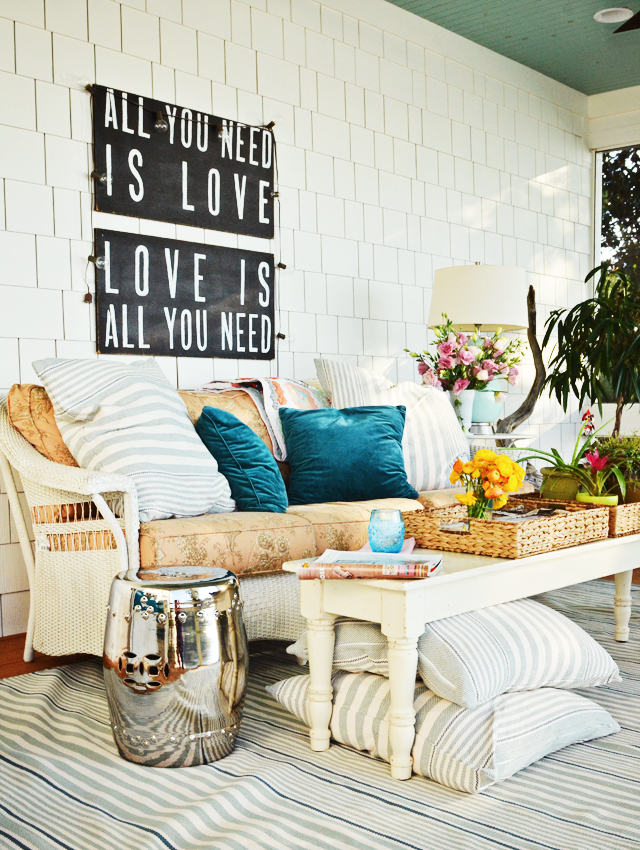 I sit here first thing in the mornings, to drink my coffee and collect my thoughts.  This is where I wrestle with God and learn to live in His love.  This is where I think about Diana and Julissa and how such a small sacrifice can mean so much.  This is where the manna falls, if I have the patience to wait.  Often, I don't.  But this porch is teaching me to sit, to be silent, to come to the world like a child—with wonder and delight and lots of questions.  This little mini vacation on the porch each morning can set the day aright.
And my favorite summer accessory that Emily is giving away on her blog today?  A straw cowboy hat!
Because everything's better in a cowboy hat.  Amen and amen.
Visit Emily's blog to read the rest of my answers and to enter her giveaway!
And I hope to be back to regular posting soon!!