I'm so excited to tell you about two wonderful women—Jen Schmidt, from Balancing Beauty and Bedlam, and Jenny Martin,  from Southern Savers—who are hosting an awesome conference in Asheville, North Carolina, called The Becoming Conference.  The conference is centered around intentional living and will be held at the Ridgecrest Conference Center, August 9th and 10th.  I'm so honored to be speaking in a session on Hospitality, with my good friend, Ruth.  We'll be sharing about the Heart of Hospitality and then showing some fun, practical ways to invite people into your heart and home.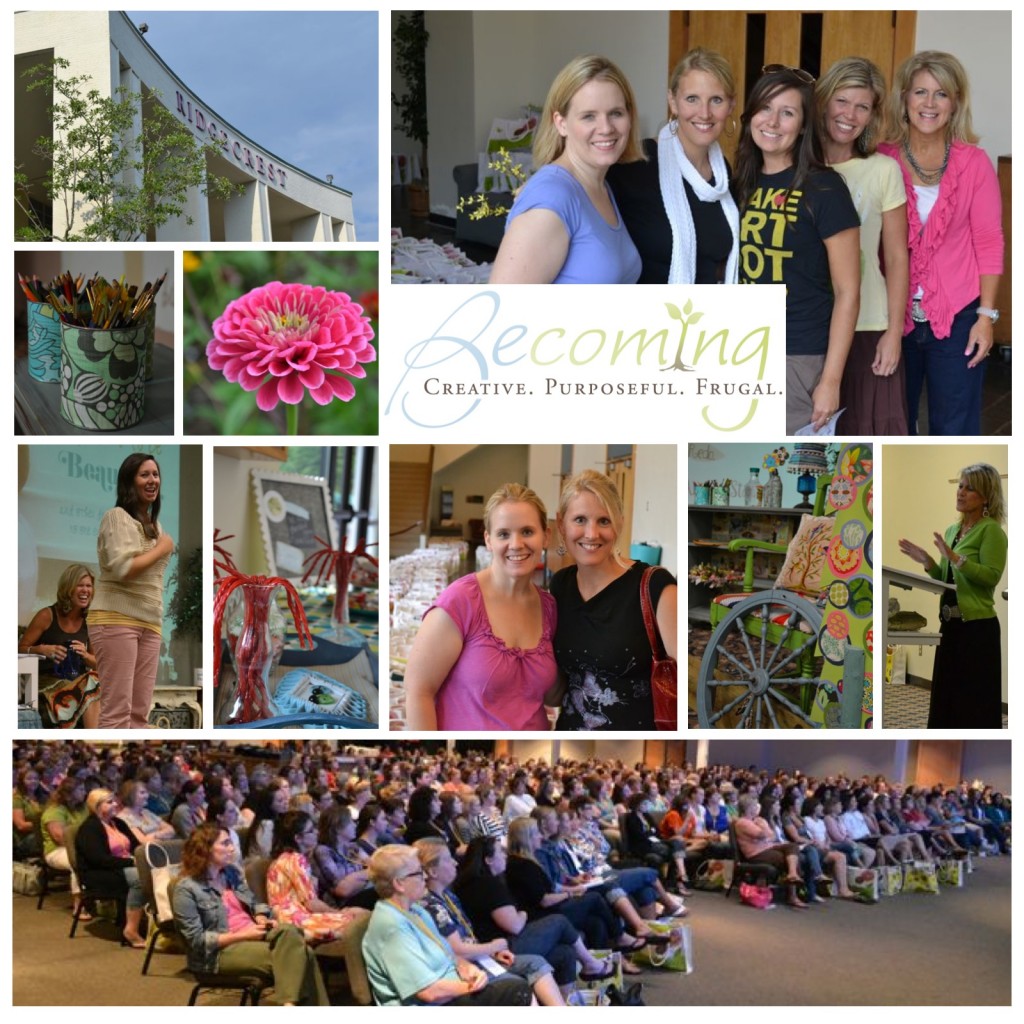 "Becoming 2013 is a weekend designed to encourage and inspire women to live intentionally by becoming more creative, purposeful, and frugal. As women, many of us desire to be more intentional with our time and financial resources; more intentional with our family and homes, but aren't sure how to make that happen.
As we gather from all walks of life, we will tackle some of those day to day issues that typically seem mundane. Our desire is that you will leave, not only refreshed, but encouraged, empowered, and motivated with the practical and tangible ideas you have received. Hopefully, by tackling the mundane, they will now have a sense of magic.
If it comes to saving money, re-purposing, or creating, we want to cover it and the best part is that we are committing to making this affordable to all. If you gather a few of your friends to share the hotel room, the cost is under $100 per person which covers three meals, the conference, hotel room and lots of extra goodies. We also are offering four hands on, pre-conference workshops including Trash to Treasure, "Bring your own Furniture" Painting, Photography 101 Photo Walk and Full Coupon Savings Seminar."
The tickets for this conference go on sale May 7th at 9am and apparently sell out fast, even though the venue is large and the conference usually draws 600+ women.
You can find out all the details regarding the conference and registration at their website.  I'd love to meet you in Asheville!!
(They update their facebook page with announcements about the event, so make sure follow them there.)