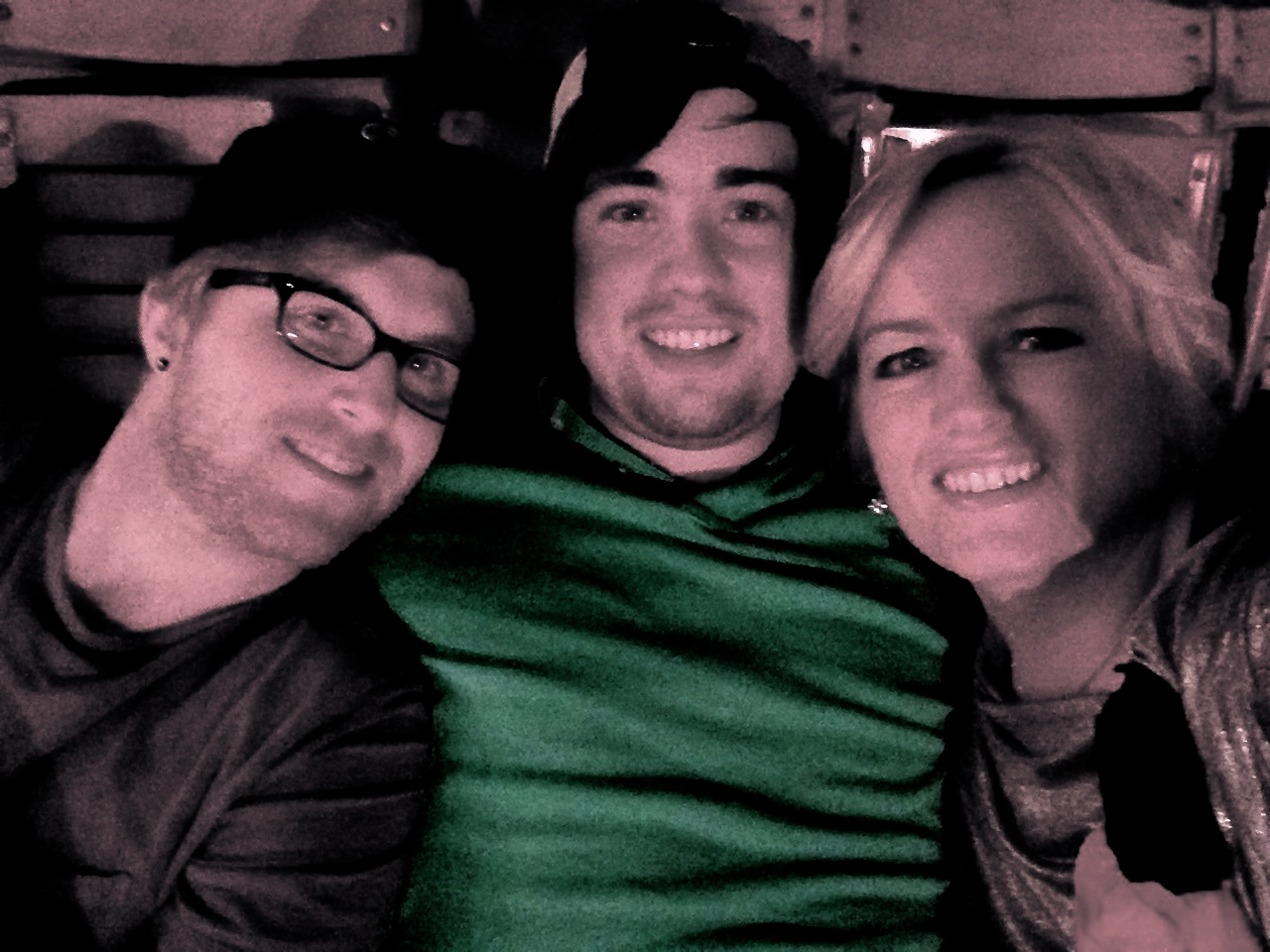 "Pessimism is not in being tired of evil but in being tired of good. Despair does not lie in being weary of suffering, but in being weary of joy. It is when for some reason or other good things in a society no longer work that the society begins to decline; when its food does not feed, when its cures do not cure, when its blessings refuse to bless."   G.K. Chesterton
I took my beloved firstborn (a wonderful musician in his own right) to see the Avett Brothers last night. Andrew joined us so it was just like old times.  I knew the words to almost every song but I sat mostly quiet and still, leaning in,  trying to really hear, trying to take in the gift, down deep.  I've learned from writing here in my own little corner of the world, that it's no small thing when someone lays bear their heart for you. That book or poem or song that they offer the world  as a gift has likely been costly for them.  It's a gift I'm learning not to take for granted.
What I loved about seeing them live is that they leave the show exhausted.  They're not holding back. They're playing like this is the only show.  And yet, I also sensed a playful detachment, from the work.  They didn't seem worried about how the audience was receiving the music.  They are true to themselves and write music that only they can write and hope to find a few kindred spirits. It dawned on me  last night that maybe not everybody likes the Brothers.  But the people who love them really love them.   Their music wasn't polished but it was perfectly raw and gritty.   They're not trying to make music with universal appeal, they're trying to make music that's true to who they are.  OH, the freedom in that kind of artistry.
I went to the concert with a certain partiality to Scott but I left with a newfound love for Seth.  I've always loved this song and in fact, I made my book club listen to the lyrics a few years ago.  I'm THAT kind of friend in real life, terribly passionate and sure that you want to study the lyrics of a Brothers' song just like I do.
This was my favorite song of the night, performed by Seth, with just his guitar. It was magical.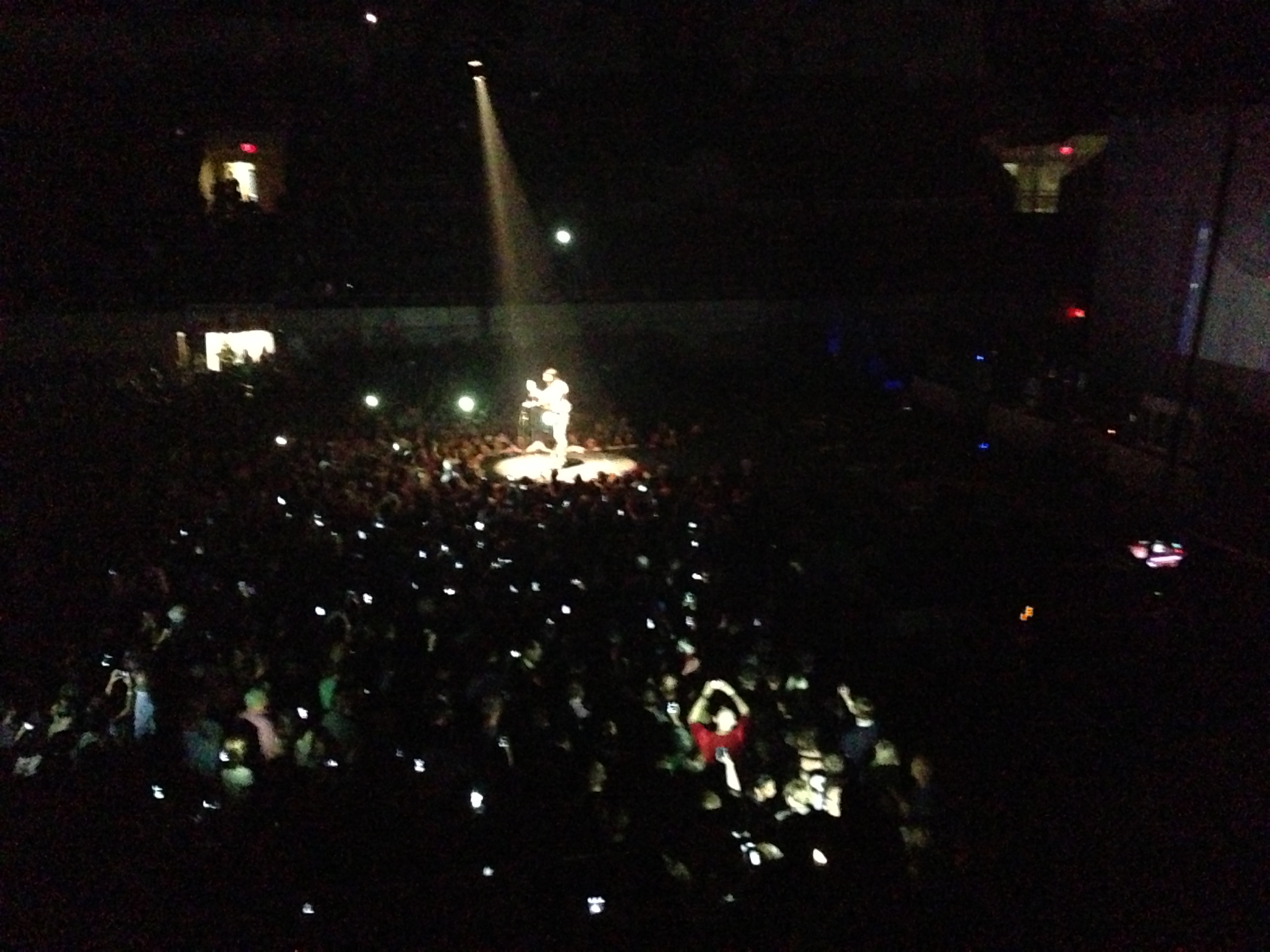 So, here's your weekend homework:  listen and study.  And if you're really eager, read Orthodoxy, too.
You'll see, in both, that Love has waited, so patient and kind, carrying with her "the good things we know."
And the question, is, if the good things no longer work, is it just that our hearts have grown cold?
Love writes a letter and sends it to hate.
My vacations ending. I'm coming home late.
The weather was fine and the ocean was great
and I can't wait to see you again.
Hate reads the letter and throws it away.
"No one here cares if you go or you stay.
I barely even noticed that you were away.
I'll see you or I won't, whatever."
Love sings a song as she sails through the sky.
The water looks bluer through her pretty eyes.
And everyone knows it whenever she flies,
and also when she comes down.
Hate keeps his head up and walks through the street.
Every stranger and drifter he greets.
And shakes hands with every loner he meets
With a serious look on his face.
Love arrives safely with suitcase in tow.
Carrying with her the good things we know.
A reason to live and a reason to grow.
To trust. To hope. To care.
Hate sits alone on the hood of his car.
Without much regard to the moon or the stars.
Lazily killing the last of a jar
Of the strongest stuff you can drink.
Love takes a taxi, a young man drives.
As soon as he sees her, hope fills his eyes.
But tears follow after, at the end of the ride,
Cause he might never see her again.
Hate gets home lucky to still be alive.
He screams o'er the sidewalk and into the drive.
The clock in the kitchen says 2:55,
And the clock in the kitchen is slow.
Love has been waiting, patient and kind.
Just wanting a phone call or some kind of sign,
That the one that she cares for, who's out of his mind,
Will make it back safe to her arms.
Hate stumbles forward and leans in the door.
Weary head hung down, eyes to the floor.
He says "Love, I'm sorry", and she says, "What for?
I'm yours and that's it, Whatever.
I should not have been gone for so long.
I'm yours and that's it, forever."
You're mine and that's it, forever.
****************************
Salvation Song

"And if you take of my soul, you can still leave it whole
By the pieces of your own you leave behind."
*******************************
Okay, last one.  They opened with my favorite song, my anthem.  The song that made me fall in love the brothers and their music.
Head Full of Doubt
"when nothing is old, deserved, or expected.
and your life doesn't change by the man that's elected
if you're loved by someone, you're never rejected
decide what to be and go be it."
"there's a darkness upon us that's flooded in light
and I'm frightened by those who don't see it."
***********************************
Also?  I knew we were in for a treat when, "You Ain't Woman Enough to Take My Man,"  by Loretta Lynn came screeching over the speakers about ten minutes before the concert.
********************
Okay, I lied. Here's the last one. Taylor, singing a song he wrote based on Psalm 42.