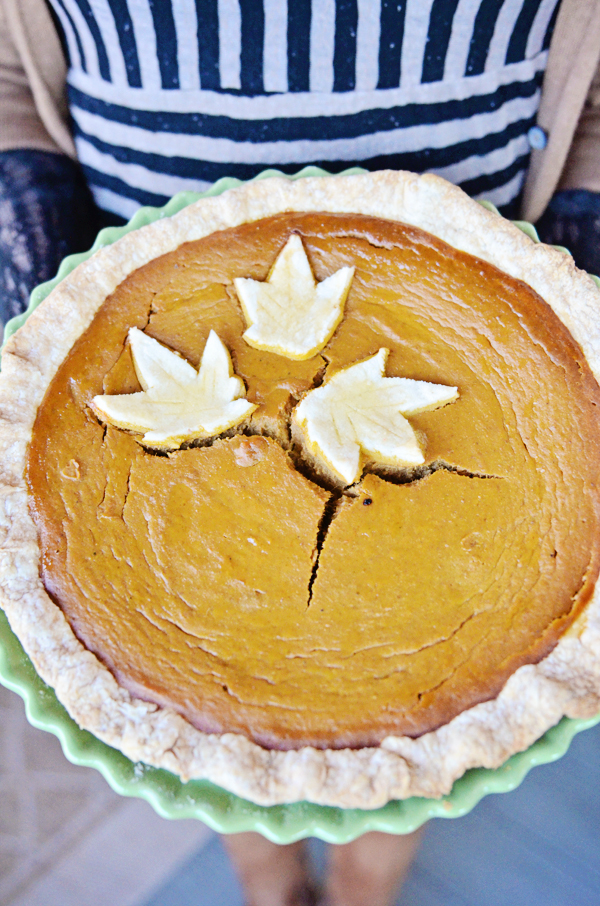 How was your weekend?  Don't you just love holiday weekends?  I LOVE them.  The post holiday games and food and football and lazing around.  It doesn't get much better.  I even did a little crocheting.
Hope yours was dandy, too.
You are so very special to me.  The fact that you meet me here, week after week, through thick and thin, is nothing short of a miracle to me.
Thank you, dear friends.  You are a lifeline to me.   Really.  You are.  I adore you.
I love you so much that I made you a pie.
Then a bunch of people I'm related to ate it.
So, I thought I'd give you some internet love instead.  I'm also working on a long post of our Thanksgiving pics and hope to share it soon.
1.  I wrote a (long) article about my journey to Lutheranism. A lot of you have asked me over the years about it and I finally put paper to pen, so to speak.  You can get it from Issues, Etc by clicking the big red button on their main page and  subscribing to their journal.   Since the winter journal was already sent out, you may have to email them and ask them for a copy of it.  Let me know if you have trouble and I'll get it to you!
2.  Speaking of Issues, Etc.——I LOVE the show.    It's a christian internet radio talk show that covers topics from theology to current events to current trends in American christianity.  They interview the best guests and cover the most relevant topics.  They just did a 24 hour broadcast  on the main tenets of christianity as  a thank you to their listeners and I'm SO enjoying catching up on it.   This podcast on law and gospel by Pastor Bill Cwirla is nothing short of amazing.  Please give it a listen.  And then listen to anything Jeremy Rhode has to say, especially his series on "The Gospel for Former Evangelicals."   This show is an unbelievable resource for christians and such a powerful witness to any who are interested in the faith.   Steve and I have long been committed to supporting the show with our money and prayers and hope you'll find in them  a valuable resource for your faith struggle.
3.  I finally updated book club.   I'm so behind and will not finish Plato by next week.  Since we're reading Julius Caesar for December and it's relatively short, I'm gonna keep reading Plato through part of December and save Julius Caesar for Christmas break.  If you're behind and drowning in chores and to-do lists like me, never fear.  We'll get there.  Just keep reading!  The intro to Plato post is up!
4.  The first Sunday in Advent is next week.  In preparation, I've been busy gathering my supplies.  If you've never done an Advent devotional/calendar, you should do it this year.  It will make Christmas all the more meaningful when you've anticipated the coming of His birth with your family.   I've used many different resources/devotionals but this year, we're using Dietrich Bonhoeffer's book called God is in the Manger.   Bonhoeffer writes about the faith with a deep, richness that is unparalleled.    Steve and I both read Bonhoeffer's biography by Eric Metaxes  this year and we're both completely enamored by his writing in Life Together.  I ordered his Advent book through Amazon and it should be here this week.
I can't wait to start our nightly Advent readings.   I also like this book which has specific readings for lighting the candles.
You can order Advent Candle Set
  and even  a Advent Candle Set
 which includes the wreath.  I just use individual candle holders and arrange them in a circle and then add fresh green to the base.   Ann Voskamp has an awesome Advent resource that we've used before too.  And who doesn't love Ann?
5.  Your comments on this post were life-giving to me.  Did I mention that I adore you?  I've been doing a lot of work on the 'back end' of my blog lately—fixing broken links, making sure the content is easy to find, and in general making this place an easy place to visit and navigate and find encouragement.  Your suggestions are welcome.  Can you find what you need when you need it?   I'm also working on my 31 days ebook.  I hope to release it mid December.  It's been ALOT of work.  ALOT of work.  But I hope it'll be a good resource for you to use and to share with friends.
6.  I've been pinning a lot lately, in anticipation of  decorating for Christmas.    Do you pin?  It's like internet crack.  Don't do it.  I go in phases.  I pin like crazy for an hour and then I don't pin for a week. My favorite photo from last Christmas was this one.  That's what I want more of this Christmas.   Lingering long by the lights.  By the Light.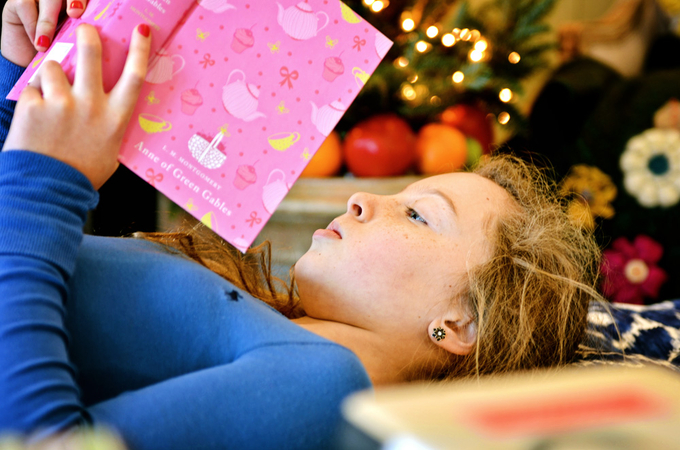 I'm planning on making a lot of handmade gifts with my girls, doing a lot of reading and crafting and using more natural decor.  I want an old fashioned Christmas.   I want to slow time down.  I want to work puzzles and knit and crochet.  I want to see plays and listen to Handel's Messiah.   I want to make memories that don't involve shopping malls.    I want to do less and be more.    Shall we start a revolution?!  I think we shall.
Mwahhhhhh!