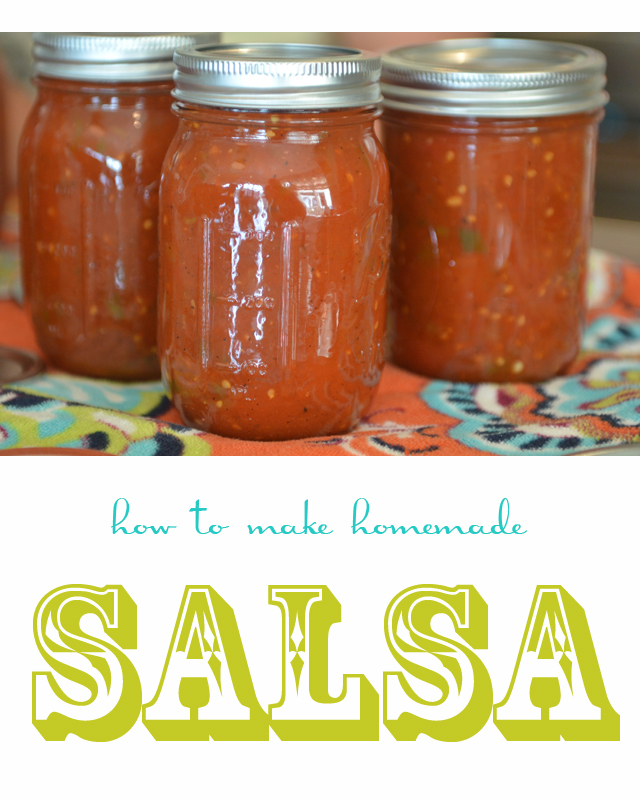 The first time I ever had this salsa, I was in the North Woods on vacation and Mi-uss Vicki (as my Southern self calls her) brought this to the cabin for our snacking pleasures.  I was smitten and determined to never let a summer go by without canning salsa up a storm.   This year, I had some stellar help in the sweat shop.  It was a virtual tomato fest all day long and we passed the time with Ralph Stanley the Clinch Mountain Boys and their banjos and fiddles.  It was a toe-tapping good time.    You can't have my lovely help but I will share the recipe!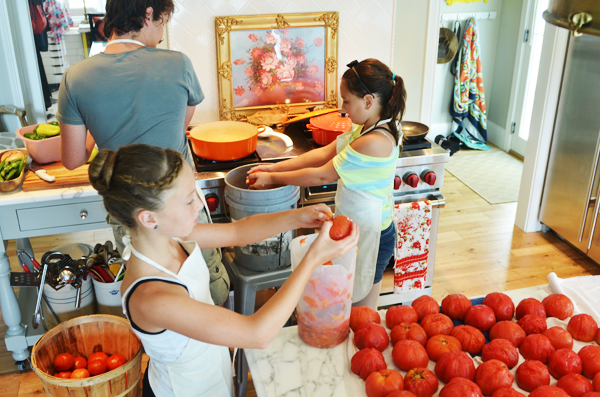 Don't be scared off by the 'canning' part.  You don't need a big pressure cooker or canner for this recipe.  Almost every jar seals just by the heat of the salsa and the one that doesn't will be perfect for eating (soon) or sharing.  Or putting in the fridge if you possibly have that much will power.
Put whole tomatoes in boiling H20 a few min; then peel off skin.
16c.chopped tomatoes
2c. green peppers
2c. onions
3 jalapeno peppers
6 garlic cloves/chopped
11/2 T. salt
1T. pepper
3T. chili powder
3T. sugar
1/2c. lemon juice
1/2c. vinegar
Simmer:30-40 min.
To thicken I put in 1 sm. Cans of tomato paste.
You can adjust the jalapeños for your own heat level.  We made a hot version and used 5 peppers per batch!
Simmer 30-40 minutes.
Makes approx: 5 1/2 qts.
I can't exactly remember how many tomatoes it takes to make a batch of this but it's probably close to 16 med/large tomatoes.
If your jars are clean and warm/hot, the jars will seal without doing a water bath.  My jars weren't even warm and all sealed minus one, which was perfect for eating the fruits of our well-earned labor!  If you're a little more precise and OCD than me, than by all means you can boil them in jars to ensure sealing.  They sometimes won't seal until 12-24 hours later but if they don't seal, make sure and eat or refrigerate!
Happy canning and hope your week is full of lots of homemade joy!
To find other recipes, visit my recipes page!
If you're interested in joining our new classical book club, check out the new forum!  We are reading The Odyssey for September!