I went  to Johnson City today to spend the day with my two oldest joys on Friday.  Taylor had a medical school tour at my very own alma mater and then a spring concert (he's in choir at ETSU.)  It doesn't hardly seem right that he could be old enough to be applying to med school.  It only seems like yesterday that I was starting myself but I guess time only flies.  His journey down this path has always seemed inevitable to me.  He looked perfect in that seat when he was four years old, tagging along with momma.  Caiti's been studying so hard and often brings her books home to study anatomy and physiology in the workroom.  She thinks that room has magical powers but I think the 106 she made on her last test was a lot of hard work and study time.  I'm so proud of them both and it was beautiful having them home for Easter and spending the day with them yesterday.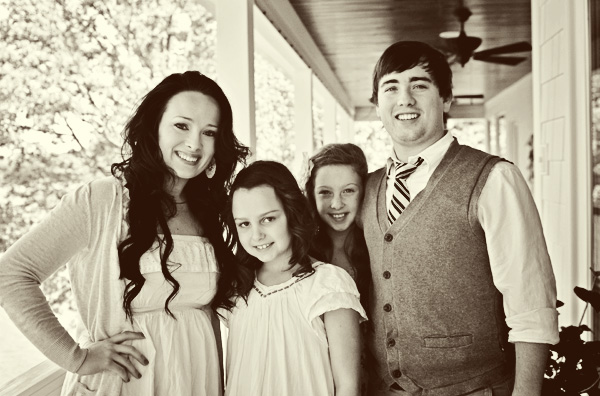 Spring has been glorious in these parts.  There's been lots of sunshine and plenty of cool-ish nights which make for perfect lazy evenings by the fire reading and talking and watching the sunset.  We are still putting the finishing touches on our landscaping but I'm so happy with it.  I'm planning a post, once we're done, to tell you all about it.   Right now, I'm preparing to plant a 'kitchen' garden of herbs, tomatoes, lettuce, etc. in an otherwise wasted spot by our garage.  I can't wait to show you—it's almost ready to plant!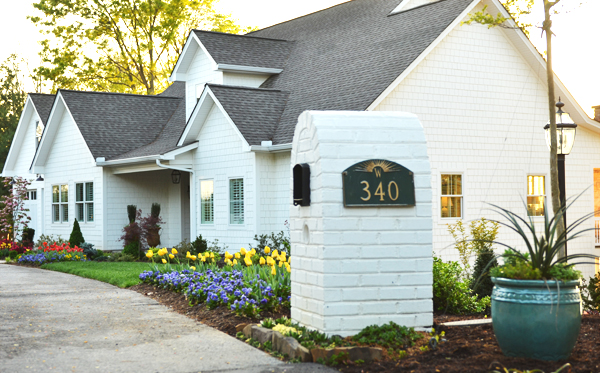 In other news,  the chickens and ducks are HUGE and eating me out of house and home.  We are still trying to decide exactly what to do but I think we've got a plan.  We're going with a smaller, less expensive coop for now, until we see how it goes.  They've been so much fun and I can't wait until we start collecting eggs!  We take the ducks down the lake everyday to swim and they are hilarious, diving under the water and playing!
I've been in a homeschooling slump of epic proportions.  Too much distraction, too little patience,  a bad case of spring fever, full plate,  no passion.  Oh, it's been bad.  So, my first little sign that we could possibly be moving through the pain was this.  Ummmm, why is there  whipped cream randomly sitting on the table in the middle of Monday for no justifiable reason?  No one confessed but I'm pretty sure they were just squirting it right into their mouths.  Whatever it takes to get through Monday, I suppose.  And that's about the time I found Andrew Kern's website CIRCE and proceeded to listen to some wonderful podcasts  and this wonderful interview with him on classical education that were just the shot of whipped cream inspiration I needed to keep on trucking.  I'd love to go their annual meeting this summer if I can work it out.   Homeschooling is not easy and I've been working from a place of stress and compulsion rather than from  a place of rest and compassion.   He made a statement in one of his talks saying that,  "The goal of education is virtue and repentance."  Wow.  My kids needed me to hear that.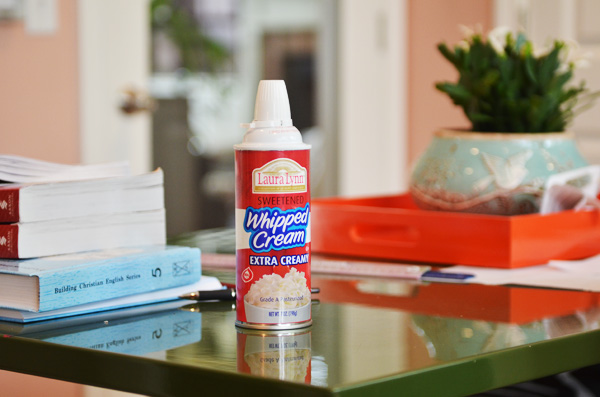 After reading, listening to, rereading, and seeing Hunger Games, we're committed fans.  My girls have made bows and arrows out of sticks and string and finally made the smart move to ask their dad to get them  a real bow.  He had that thing ordered before you could say deer jerky.  So we headed to Sneedville to our farm to pick up the girls from Grannies' today and Stevie taught the girls (and I) how to shoot.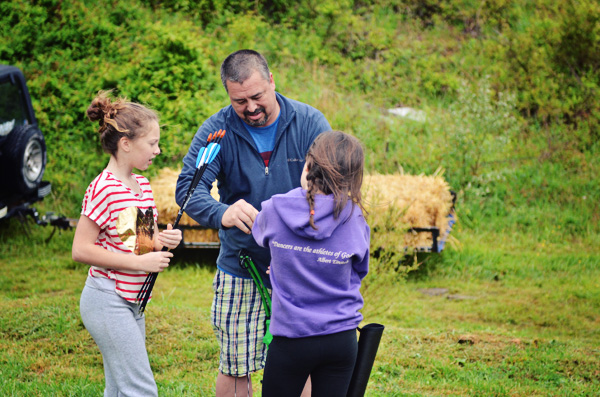 I think I  could totally embrace a  'live off the land' lifestyle.  I've always had a secret fantasy of being Ma Ingalls.  I could raise my own chickens and goats, churn my own butter,  bow hunt and make homemade wine.  Except for the part about no internet and no artificial hair color and no indoor plumbing.  Otherwise, I think I'd be just fine:) What about you?  Aren't you smitten with country life?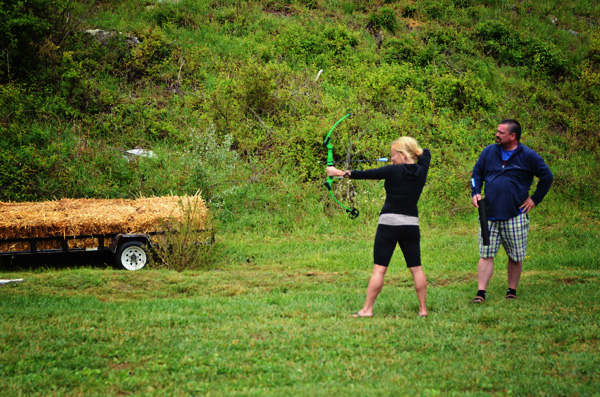 My girls did NOT want to leave the farm.   They had a ball and made their daddy tell them the entire story on the way home of how he bought the farm 10 years ago and spent countless hours of planning and labor to design the pond and house.   It was a wonderful day, unplugged.  I can't remember the last time I didn't have phone or internet for nearly an entire day.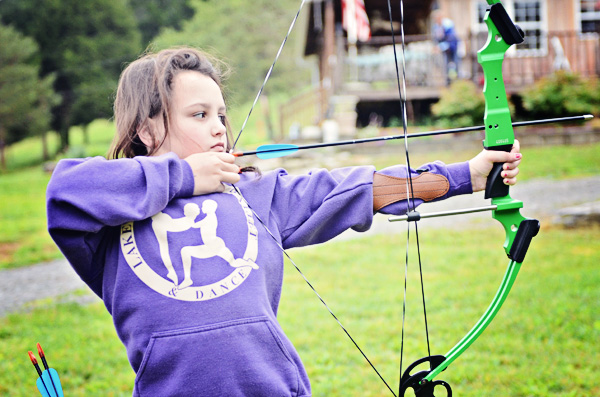 And those are my random thoughts for the weekend. Hope yours is turning out to be perfect, full of the things and people you love with lots of whipped cream on top!
p.s  There are two new posts up at lifeingrace girls;  a movie review of 'Beware of Christians' (and Lelia is giving away a copy of the movie!) and a post about turning your 'can'ts' into 'cans'!  Go check them out 🙂