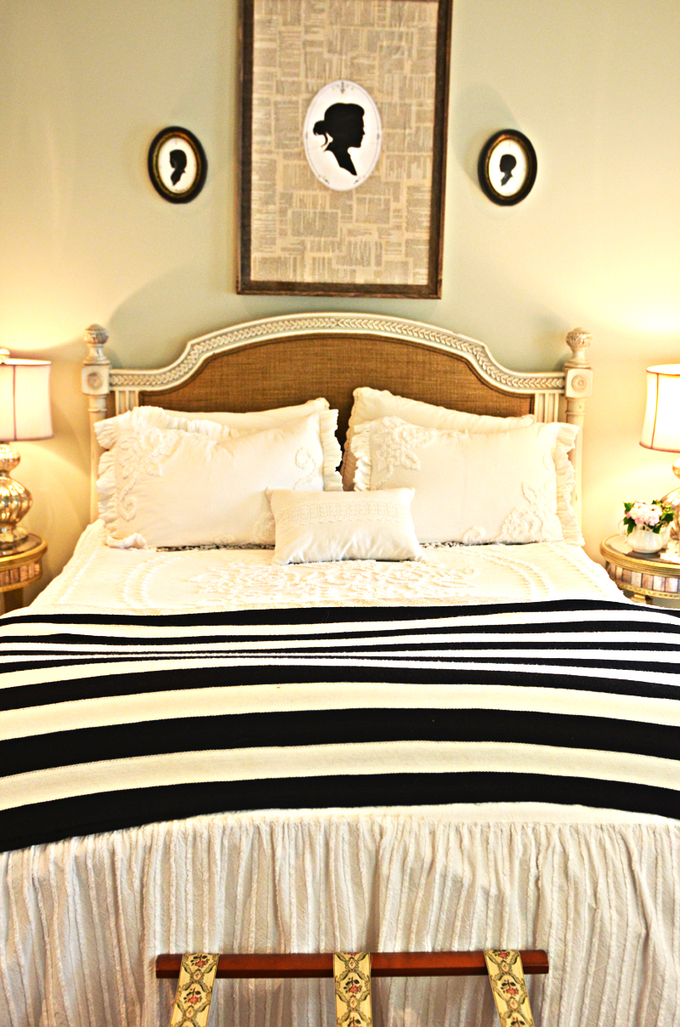 I hope you had a wonderful Easter weekend.  I'm still basking in the joys and trying to recover!
I'm working on a marathon post in which I tell you all the minutiae of my life. I know you'll be waiting on pins and needles.  It's riveting stuff.
Now back to 'woman silhouette art'.
I saw almost this exact thing in Franklin, TN when I was in Nashville for the Pearl Event.
It was nearly $300 and I knew it wouldn't be that hard to duplicate.
Then as luck would have it, we were able to get silhouettes done at Disneyland when we there in March.
It was the perfect storm for my book page, woman silhouette, DIY project.
I bought a 24″x 36 in frame at Hobby Lobby with my 40% off coupon which made the frame $25.
I bought the foam board there too for less than $10 and then had the silhouette enlarged to an 11×14 size.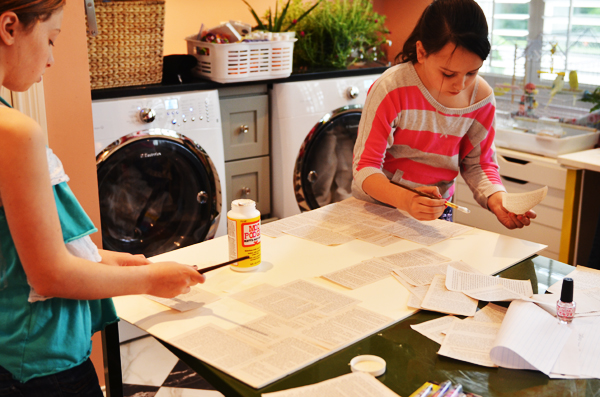 I found some cute girls willing to decoupage all the book pages onto the foam board and they even thought it was big fun.
We didn't have any real specific rules for the book pages except they all had to overlap.
It took less than an hour, cost less than $40 and turned out so darn cute.
Now I want to decorate the whole room with book pages just like my friend Nester.