I spent Saturday at my farm with my mom and sister, painting Mama and Papa G's new house in a lovely shade of light beige.  I wear the color well, as my hair and shoes and shirt will testify.  The 40 acre farm is about 40 minutes from here, over the beautiful Clinch Mountains, around a hundred winding curves, and past gorgeous pastureland and clear mountain streams.  When Stevie bought the land ten years ago, I was baffled.  It was part swamp/part very steep ridge and I couldn't imagine why on earth he would want a piece of property so remote and so seemingly unusable.  But, he had vision and after hundreds of hours of research and planning, he turned those wetlands into a 2 acre, spring fed pond. It's a site to behold.  Every time I sit on the front porch of the little cottage he had built for us and look out over this water, I am reminded that love and creative genius always go hand in hand.  This little piece of heaven is his love note to us and when I'm here I remember how hard he worked to give us this gift.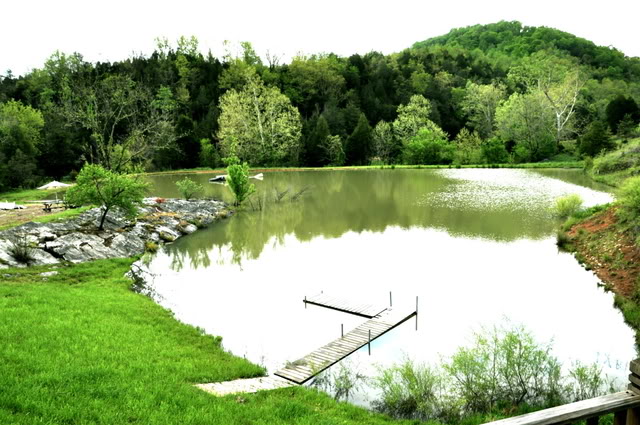 The cottage was broken into a few years ago and vandalized so we went through a period of thinking we would have to sell it.  Our kids were at the age where weekends away were almost impossible and our plate was full of things we barely had time to tend to. So, when my mom retired, she and Papa G agreed to move up there and take care of it for us, in exchange for foggy mountain mornings, watching the sun rise over the water. It's been a win-win for everyone. They love it there so much that they're building their own house on the acreage.  I couldn't be happier for them.  And for us. We envision holidays, where there will be enough room between the two places for us all to stay.
The drive over on Saturday morning was nearly a religious experience.  The sun was burning off the fog and the trees were dancing with dew drops that sparkled like diamonds.  The air was crisp and clear and I was the only one on the road to witness all these miracles of God. He loves us so well.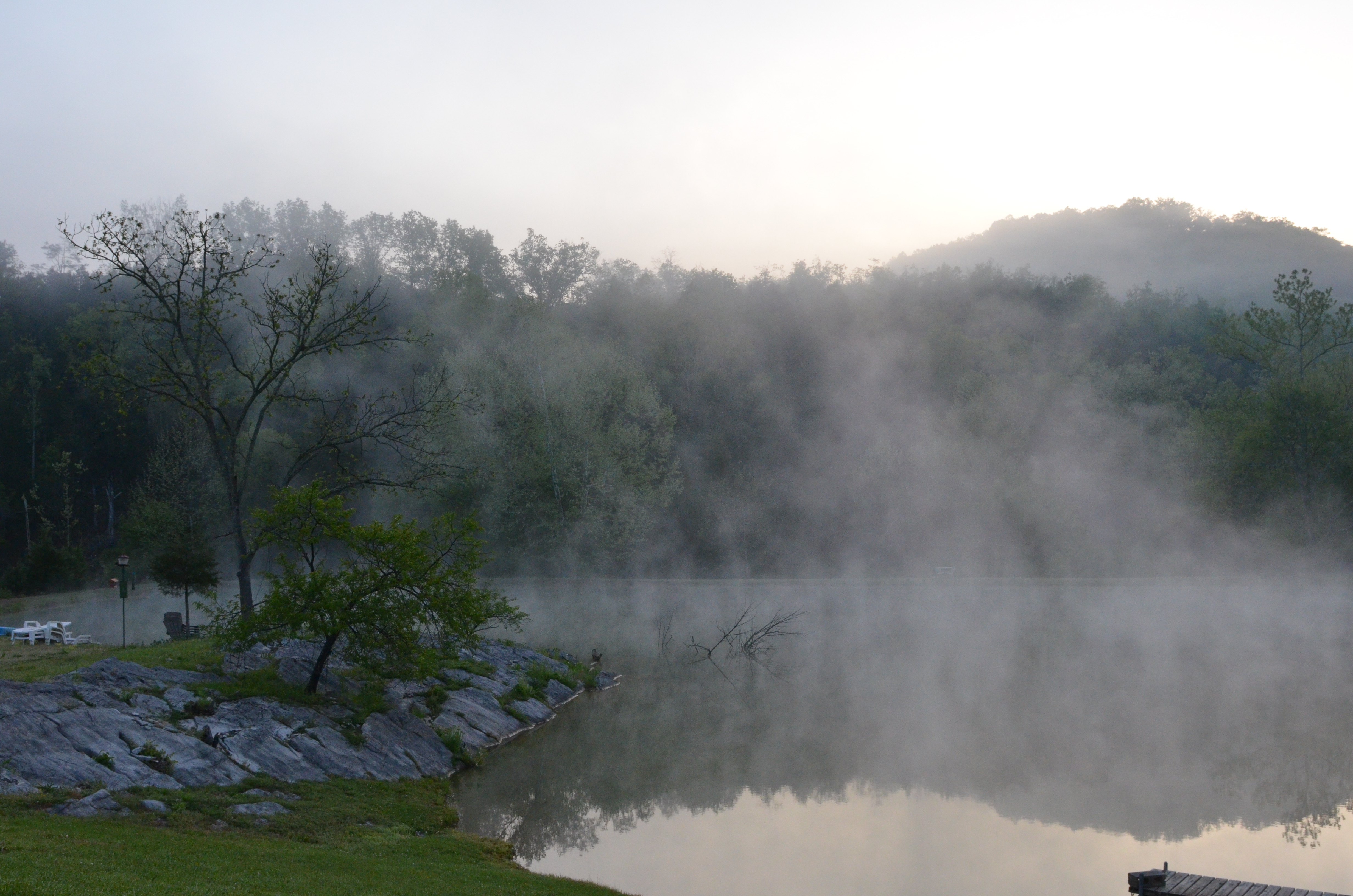 The last 2 miles of the journey follow the meandering path of Sweet Creek and you always hope that you don't meet a car coming the other way.  Tiny country roads, where the sun has to fight to get through, are right at the top of my love list.  And riding through them on a four wheeler?  Even better.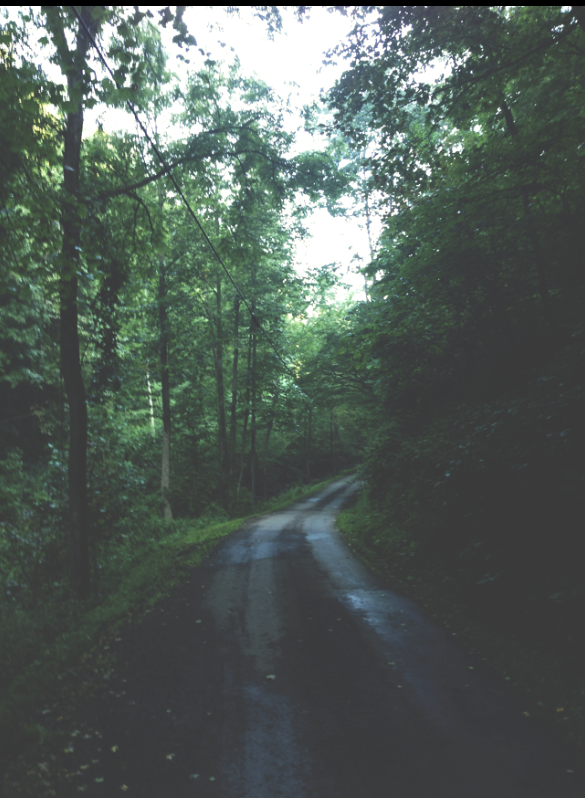 When I finally made it, I was so full to the brim with the beauty of the drive, that I wasn't sure how to transition to actual work.  But, my sister doesn't keep her head in clouds like me, so she helped keep us focused.  We painted and groaned and laughed and schemed all day.  That little spot between my shoulder blades hates me this morning for those hours holding an extension rod, but just being there for a day refreshed my soul. Their huge wooden ceiling refreshed my soul, too.  Isn't it spectacular?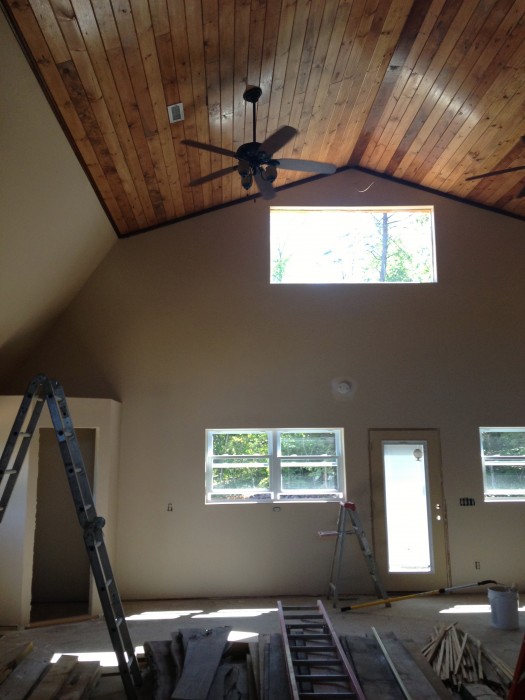 I've said it before, but this land is special and now that our little cottage will be vacant again, my mind is full of possibilities.  It could be a writing cabin, a mountain rental, a place for crafting weekends, or women's retreats?  You could come here for the weekend and take in the mountain air.  It would be glorious!  My friend, Nester, just found her own slice of heaven, so I'll be watching all her renovations like a hawk. I can hardly wait to see what she does with her farm house.  I've created a Pinterest board for my cottage dreams, in case you'd like to follow.
Stevie has finally given me the go-ahead to paint the exterior, so I'm pretty sure our little mountain cottage will someday soon be the perfect shade of white, although I'll take your suggestions if you have them!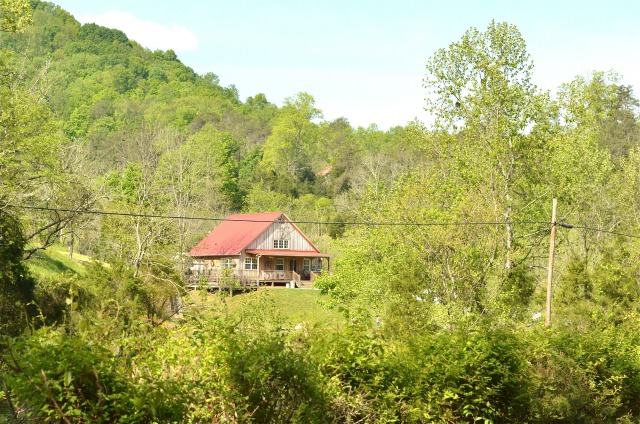 Help me brainstorm and figure out a way to use this little house to bless.
Love to you all and happy Monday!
(While you ponder that, let Mumford inspire you, too. I listened to this song on repeat all the way to the farm.  It's my new favorite.)