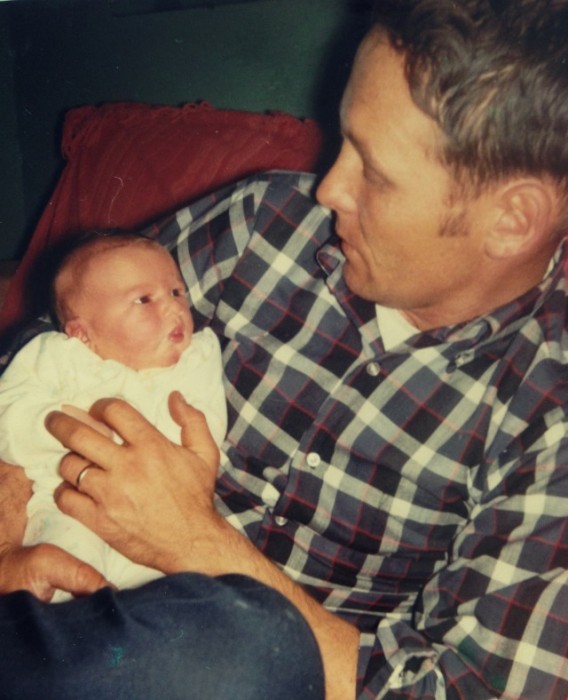 Father's Day has always been a little hard and complicated for me.  Not just because it's father's day but because my Daddy's birthday always follows close behind.
But this year has been a little different.
After three years of wrestling words onto a page and my demons to the ground, I finally have peace.
I'm so blessed to have been Jim's beloved daughter and the recipient of God's grand and glorious redemption. I pray that when my book comes out, it will be a bridge of hope for those who've struggled with the wounds of fatherlessness.
From the last chapter of All the Pretty Things—
"Kneeling by Daddy's grave, I could almost feel his five o'clock shadow tickling the edge of my face. Or maybe it was just the wind. I turned around to make sure.
Of course, he wasn't there. I knew that, but this place was where I held his memory closest. The cemetery was less than a mile from every honky tonk he had taken me to as a child and only a few minutes from Mamaw's trailer. The memory of that place was always catching up with me, no matter how far I had come in life. The grave hadn't been able to right everything, but in our family's economy I was Daddy's person and he was mine, and seventeen years of separation by death hadn't really changed that.
I guess it was only fitting that I'd be the one to keep him company here, too, although I suspect he'd been just as lonely in life. What a burden he must have carried in his last days—sober yet dying from the worst kind of cancer, slowly smothering to death as his lungs filled with fluid and his heart (I could only guess) with regret. It seemed to me that our relationships with those gone on before us don't really end; they just change over the years. Apparently I had decided it was still my job to make sure Daddy was okay, to ease the hurt for him, to tell him that despite everything, he gave me the one thing I needed—a father who loved me and who always wanted me by his side."
Happy Birthday Day to the most wonderful and heartbreaking man I ever knew—my first love and the kind spirit whose life marks my soul forever. The man who made me laugh (and cry) more than any other—whose life gave me life and whose death changed me forever.
And whose courageous choice to laugh when life constantly brought heartache is my teacher always.
Happy Birthday.
Your children miss you.
Your grandchildren would make you proud.
Your struggle was not in vain and I hope you don't mind that I shared our story.  Writing it made me realize you gave me a blessed gift.
I love you, Daddy and miss you every single day.