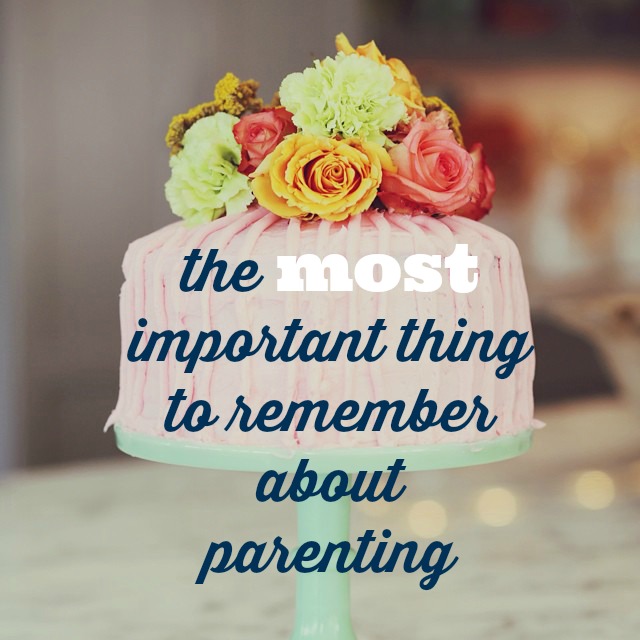 The sun was pouring into the east sky, scattering orange like a blanket over everything.  She was sitting in the front seat, unable or unwilling to look at me, her head turned decidedly away and her body clinging to her side of the car sending its message loud and clear.  Was there a tear in the corner of her eye?  I don't know because I was too angry to ask.  We were on our way to a rare social gathering and I just needed her to get over herself already.  What I was really thinking is that I wanted her to show my friends how well homeschooling was working out, how smart and well adjusted she was, how pleasant and kind to be around—all of which would translate into some imaginary points for me.  What I didn't want was for her to sulk through the whole thing and make me look bad.
And we were running out of time, because we were almost there and neither of us seemed capable of moving toward reconciliation.
Why was she even sulking?  I couldn't for the life of me figure it out and I was too stubborn to ask—maybe too afraid that I had done something to cause it.
So, I lost my patience and basically demanded that she play the part.  I didn't yell but I was harsh.  I bulldozed right through the situation and got what I wanted.  It wasn't my best parenting moment.  We walked in and she pulled herself together. She was perfectly behaved.  She was engaging and courteous.  But, she was hurt and probably only I could tell.
It didn't take long for my heart to soften and the guilt to set in.  I wondered to myself at what price had I wrangled her obedience.  I thought back to times in my own life when I knew I was being valued for my performance, by what good I could bring to the table and I felt the sting of doing the same thing to this person I supposedly loved with all my heart.  When she climbed back into the car, we had a long talk about what had happened.  I apologized for being harsh, for demanding results.  She explained why she was upset and then apologized for the sulking.  It was pretty simple, in retrospect.  We are sinners who fail each other everyday.  The magic is in being willing to fess up to all the ways we hurt ones we love most.  She just wanted to be heard and understood.  But she didn't know how to ask for it and I was too full of my own selfish expectations to even ask.
Parenting by law or by sheer will will often get us the results we want but those results won't endure because they will begin a long and slow fracture of the heart. Just like in our spiritual life, the law requires us to be a certain way, to follow certain rules, but it does nothing to win our hearts.  Only love can do that. The law requires but love inspires.  The law kills but love makes alive.  The law leaves us empty,  despairing at all the ways we never measure up.  Love fills us to overflowing, and the overflow seeps out to everyone in our wake.
Often the end result is the same, so we assume that because we got the right result or the appropriate behavior,  we must be going about it the right way.
But a lifetime of living (or parenting) by the letter of the law—for results— will bankrupt us and our kids and leave them snatching and striving for approval and love.
Maybe we just forget what the end game is.  Or maybe we parent from fear or pride or the approval of others.  Or maybe we have so longed lived without unconditional love ourselves that we can't help but pass our wounds on to our kids.
Do we just want to manipulate them into a set of forced right actions or do we hope that they are so well loved that that love ignites a fire in them to love and serve others well?  They learn what they live, no matter how loud we talk.
In other words, we've been given the impossible task of teaching them what it means to really love someone.  And for that, there is no shortcut—only a lifetime of living it out in the everyday mundane trenches of ordinary life, mostly confessing how painfully we fail at doing the one thing we had hoped to do well.
Love.
It never fails.   Even when we do.  Perhaps especially then.
********************************
For those of us struggling to know we are loved:

Lean in close, dear mama.  You are beloved by your Father.  You don't need to do anything to measure up or earn His favor.  He is for you and with you and you are His. He is your warrior God who went to a cross to fight off your demons, who died to give you life, who wages war on hell everyday for you—to keep you safe and in His blessed fold.  He is your Good Shepherd—the one who leaves the 99 to find the one lost lamb.  You are never alone.  In Christ, you are loved with an everlasting love.  In Christ, you are home.
This podcast might help, too.
All my love to you, friends.