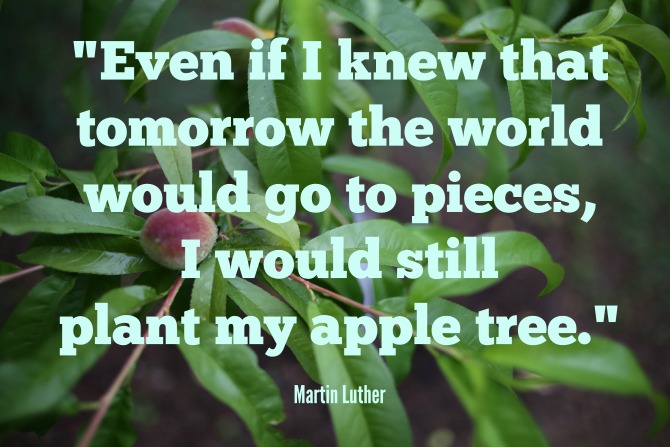 I married a biology major who loves and studies birds and trees.  In the house before this one,  he planted 90—yes you read that right—90! trees.  His middle name is Martin so maybe he comes by it honestly.  In this house, I lost count at around 40.  He was planning the trees before the foundation was ever poured and every year, he plants a few more.  Bushes too.  And bird houses, but that's another post all together.
This is the first year that we're beginning to see real fruit (pun intended) of all this sowing and planting.
The blackberry bush was loaded with blooms.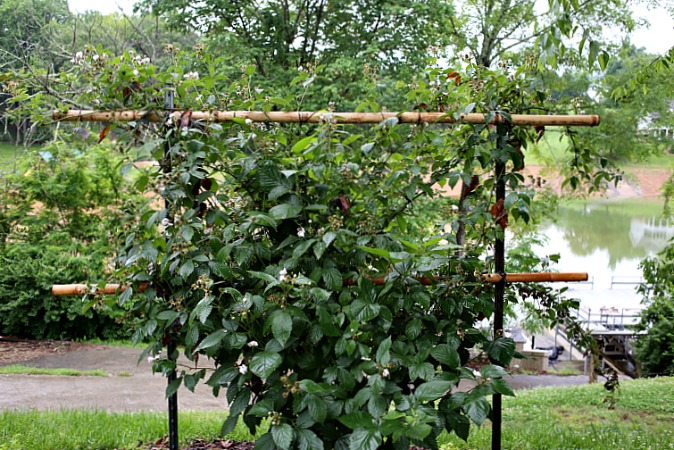 The blueberry bushes are draping with berries.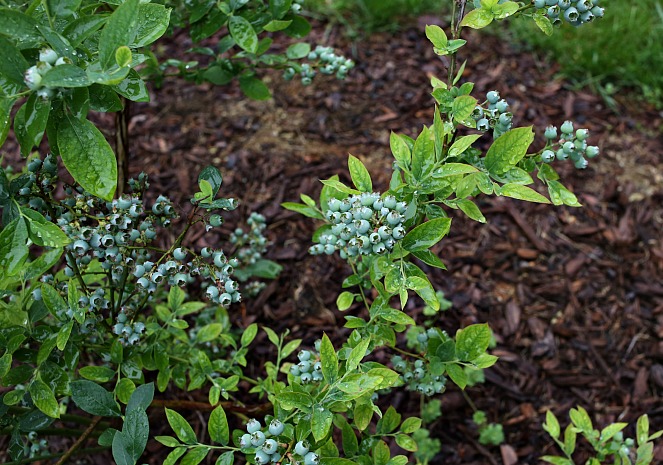 He's been fighting a fungus on the apple tree and appears to be winning.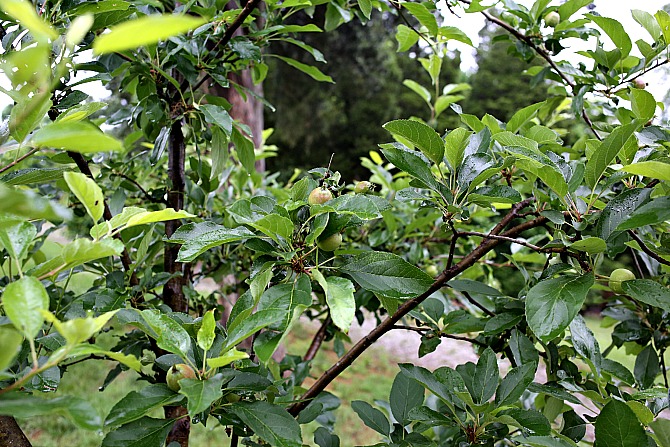 The rose bushes had their first blooming and were stunning.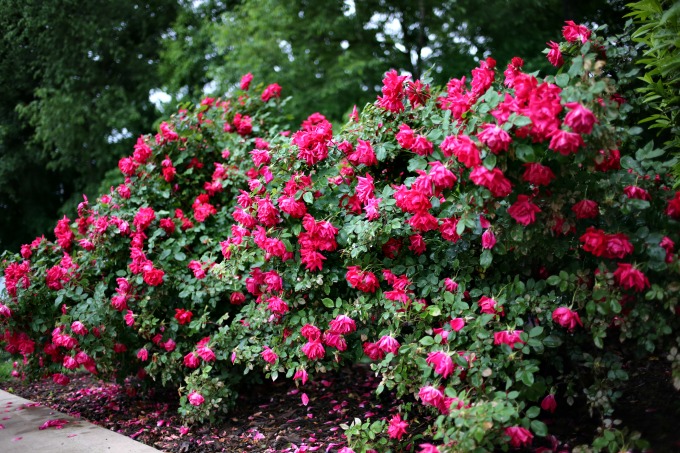 His peach tree is only two years old and is already looking like a champ.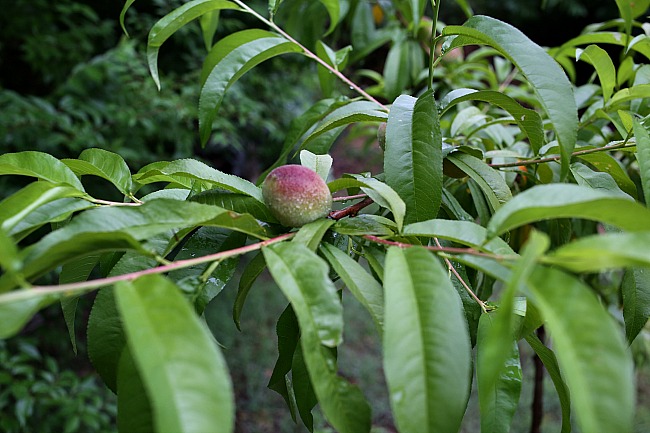 The herbs are growing like weeds.
(I planted the mint in a huge urn since it likes to take over the world.  Or in my case,  little garden.)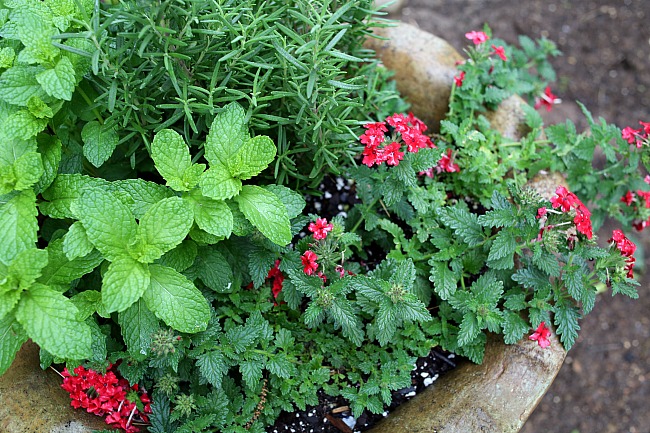 The succulents are….well, succulent.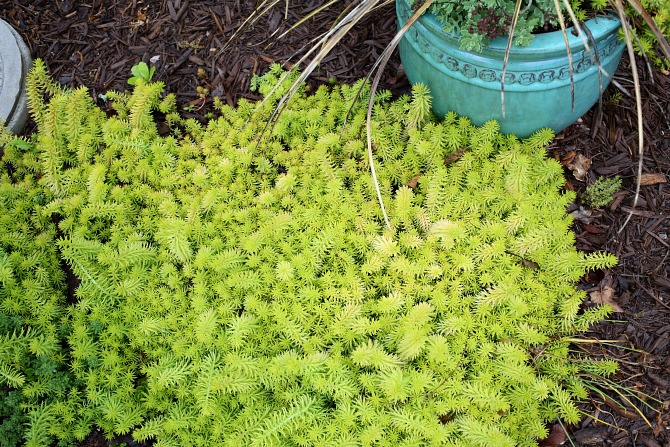 And the kitchen garden  is only half planted but is coming right along, too.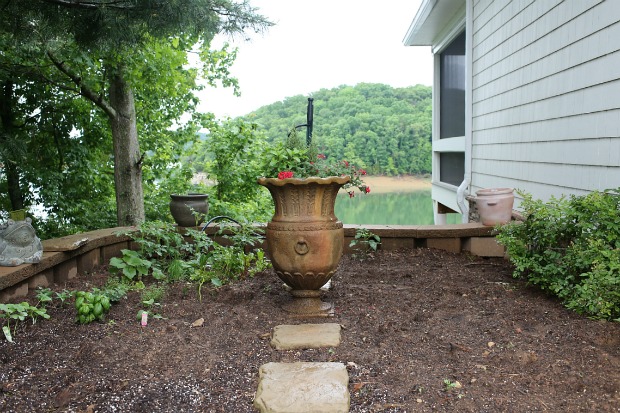 Life can get so complicated and cumbersome, but not here.  The warm Spring rain knows nothing of the news.  The tree swallows nest on, oblivious to politics and economics.  The berries burst with flavor in spite of a world gone bland.
When it seems like hope is no where to be found, we have no other job but to remain faithful to our own struggling seedlings—the grace that always get choked out by fear, the kindness that never seems to come into full bloom, the love that dies out in summer's heat.  But, we soldier on.  Nose to the grind.  Hands in the dirt.  Willing to learn and work and repent.   Praying to the only One who can give the increase.
So, plant something this spring and then learn the slow joy of watching it grow.  Maybe you'll get to taste it by late summer and then again maybe it won't survive and you'll be left to start over again next year.
Either way, you'll remember what it is we were put here to do—we are the Sowers, the ones who work in the beauty and wholeness of the garden even while the world rushes on in pieces.
"When despair for the world grows in me and I wake in the night at the least sound in fear of what my life and my children's lives may be, I go and lie down where the wood drake rests in his beauty on the water, and the great heron feeds. I come into the peace of wild things who do not tax their lives with forethought of grief. I come into the presence of still water. And I feel above me the day-blind stars waiting with their light. For a time I rest in the grace of the world, and am free." ~Wendell Berry