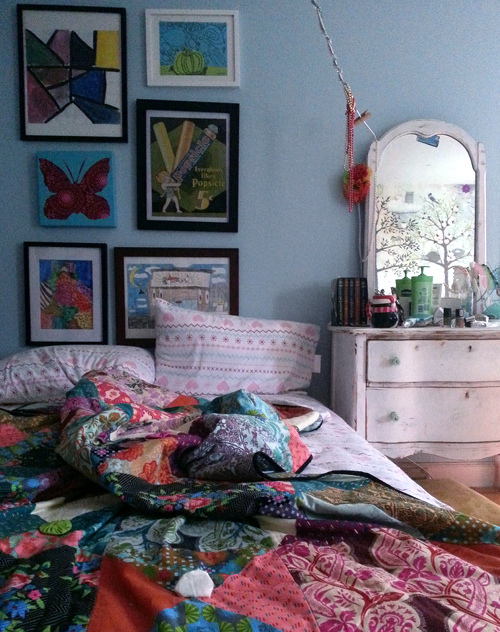 Artist, fabric designer, and creative entrepreneur, and mother of 7, Anna Maria Horner, is one of the most inspiring women I know.  I've followed her work  and blog for years and have little touches of her creative life all over my house.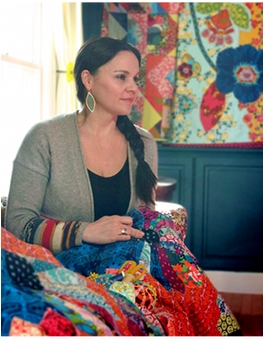 Her fabric is my absolute favorite and I'm hoping that with her help this summer, I'll be able to finish a colorful quilt I've (barely) started.  She is doing something extraordinary this summer and I can't wait to be a part of it.  I'm hoping you'll find a way to join us too!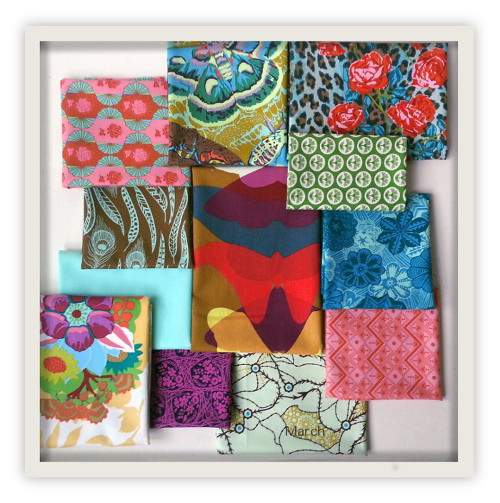 She has a brand new venture called Craft South, which will eventually be a brick and mortar incarnation of her life's work.  This summer, Craft South will exist as pop-up shops and workshops  held in Nashville at a beautiful photography studio and led by Anna Maria and some other wonderful designers. (Think Amy Butler!)
My sister and I will be attending the June 18th quilting workshop and would like to cordially invite you to attend with us. There is very limited space so if it's something you are interested in, sign up soon!  This will be an intimate workshop on quilting and whether you have lots of experience or none, you will be blessed and inspired to spend the day with Anna Maria.  (Also, whoever from this blog decides to go will be invited to dinner with us after the workshop, my treat!)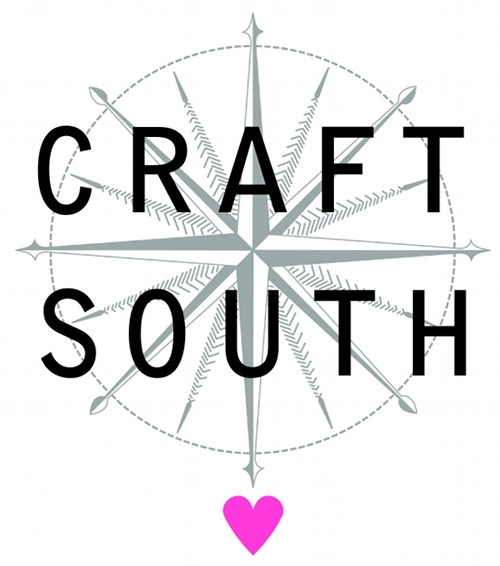 And because I want to show my support for this new adventure and because I LOVE you so much, I am sponsoring a 50% off scholarship for the workshop. To sign up for the workshop, head on over here.   To read more about the day, visit Craft South, or better yet, let Anna Maria tell you in her own words.
I would be absolutely thrilled to meet you there and spend the day with you sewing and learning together.
I'm so curious to know about your endeavors with the handcrafts.  I love to knit and sew and stitch but don't make time for them nearly as much as I'd like. What are your favorites?  What would you like to learn?  Tell us all about it in the comments.
If you'd like to be considered for the scholarship and can make the necessary arrangements to get to Nashville for the day, please send me an email at ediewadsworthatmacdotcom and put Craft South in the subject line.  I'll be in touch soon!
Happy Friday, lovelies!!