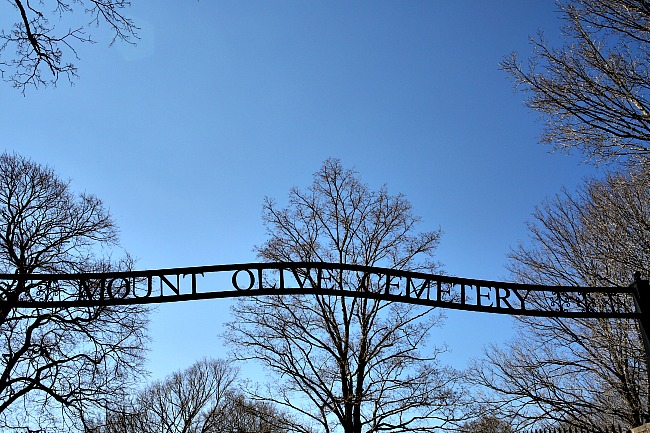 I drove to Knoxville while the sun was still trying to peak over the horizon, listening to Ray LaMontagne and Scott Avett.  The hour's drive passes easy when there's good music.  I looked down at my list trying to figure out how to do the ten things I had scribbled down before time to truck back and pick up the girls from school.  I went to my doctor's appointment first and walked out feeling like a real grown up who practices what she's always preached about wellness and health.  Then, I found a nearby coffee shop and sipped on a strong cup of french press while I worked on an upcoming deadline.  The words came as fast as I could type them and then like they often do, they  turned on me.  Out of left field, I was twelve years old again and needing to be tethered and protected, like a little girl caught out in a rain storm. The peeling brick walls closed in on me.
It would have seemed awkward to ugly cry in front of a handful of hipster 20 year olds studying Herodotus, so I fumbled around like a woman late for something, trying to gather up my belongings before the first  tear fell.  I walked fast and  blurry eyed to the car and looked down at my list, trying to steel myself against the weight of old wounds.   Trader Joe's, Barnes and Noble, Anthropologie,  Belk, and Costco—I can do this.    I don't remember much about the drive but twenty minutes later I was kneeling by my daddy's tombstone  in Mount Olive Cemetery, brushing away pine needles and leaves like I always do so that Daddy would be clearly visible.
He died the year before I graduated from medical school.  He made me laugh and cry more than anyone I've ever known.  I miss him still.  Now, I'm left with the story he wrote on my heart and a longing for the story  that was never his to tell.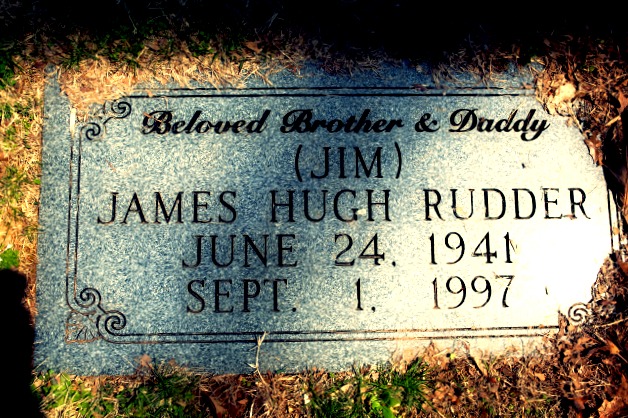 I stretched out on the grass and listened to George Jones and let fatherlessness have its say.
Then, I walked among bare March trees, looking for hope in tight fisted buds.
It was the Mount of Olives where Jesus was betrayed but it was also the mount where He was transfigured.
He was writing the one story that mattered for us all—fighting off demons, sweating drops of blood, and headed to a Cross so as to mark us forever as ones redeemed by His Grace.  To make us His sons and daughters.
Before I left the windy graveyard, I prayed the prayer Jesus taught us to pray.  The prayer He prays with us and for us not just to His father but to ours as well.
Our Father, who art in heaven
Hallowed be thy name
Thy kingdom come
Thy will be done, on earth as it is in heaven
Give us this day our daily bread
And forgive us our trespasses as we forgive those who trespass against us
Lead us not into temptation but deliver us from evil
For Thine is the kingdom, the power, and the glory
Forever and ever
Amen
I made the sign of the cross over my heart and walked to back to the car, more sure than ever before that I am his beloved daughter and an heir of His redemption—my tattered pages exchanged for the greatest story ever told.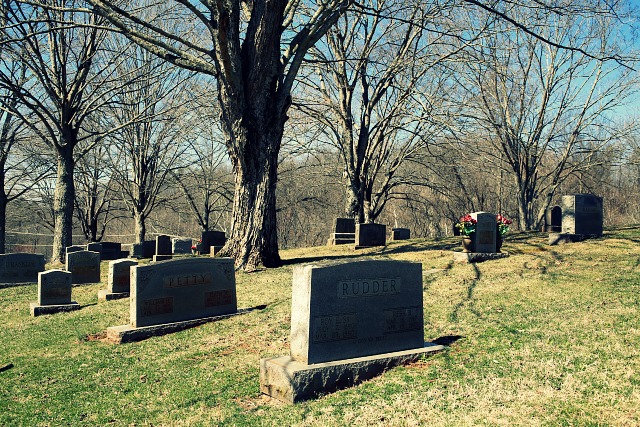 "I looked my demons in the eyes, laid bare my chest and said do your best to destroy me
You see I've been to hell and back so many times I must admit you kinda bore me
There's a lot of things that can kill a man, a lot of ways to die
Yes, and some already dead that walked beside me
There's a lot of things I don't understand, why so many people lie
It's the hurt I hide that fuels the fire inside me
Will I always feel this way, so empty, so estranged?"
****************************
Fatherlessness has been a real life wound for me, but also a weapon that the evil one uses over and over to destroy me.  Would you be willing to share yours and let us pray for each other, for faith that He will hide us in His wounds and heal us?  And that we will by faith accept the Great exchange of his life for our death, his beauty for our ashes, and his wholeness for our broken pieces. 
Blessed Lent to you and lots of love.