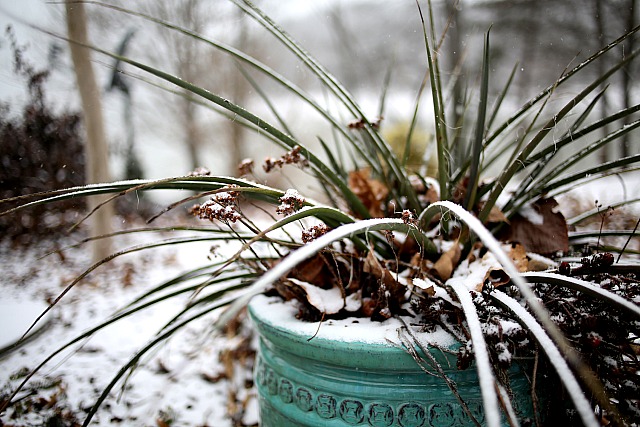 There's snow on the ground here this morning, but it probably won't last the day.  The kids are home from school due to the "wintry mix" and we're packing up all your goodies from the Instagram sale.  I've also  been planning and scheming behind the scenes on future content for the blog, so I'm hoping you'll help me out by filling out this short, less than five minute survey.  You can also leave comments on this post, if that's easier.  Thank you so much for your help.  I really listen when you speak, so I'm anxious to hear your feedback—especially those of you who don't normally comment.
The form is anonymous, but if you'd like to leave your email at the end, you will be entered into a giveaway for a $50  Amazon gift card.  I've read some of the responses already (I posted it to Facebook, too) and I've already gotten some good ideas for future posts.  Y'all are smart, that's all I can say.
Also, I'm working on the January newsletter, to be released tonight or tomorrow, so if you're not signed up for it, do so today!  Follow this link!