Yesterday morning I woke up to this.  Did I just wake up in Ireland or some such?
Everywhere I looked yesterday morning was a sight for sore eyes.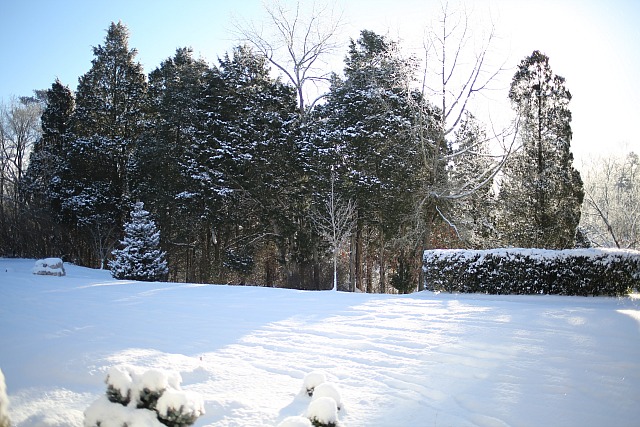 Have we been whisked away to Narnia?  Are we in heaven?  Is C.S. Lewis here somewhere smoking a pipe?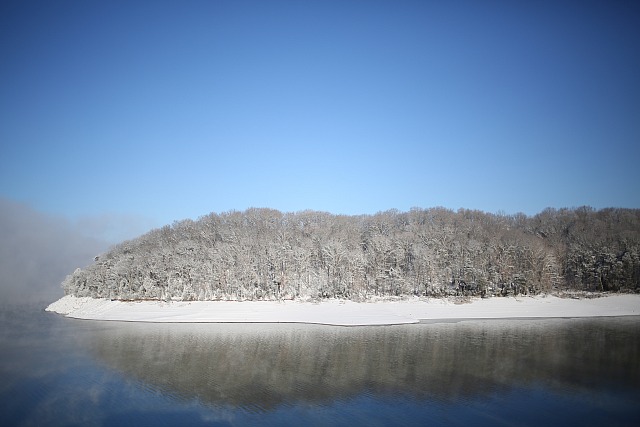 It's the only day of the year that there's a chance for the bed to go unmade.  I let it go like this for a few hours and then finally made it up around noon.  I have a bed making sickness.  I feel strangely exposed if my bed isn't made—as in—I didn't even want to show you this picture.  But, then it looks so relaxed,  like a snow day should!  So there's your only ever glimpse of my bed unmade.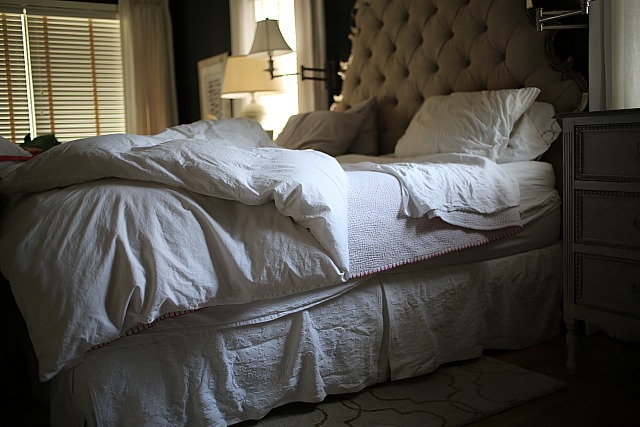 We might not be that experienced in snow, but we're pros at snow days.  This ain't our first rodeo, good people.
We know that this winter wonderland is liable to be gone in an hour.
So, we put on our snow boots.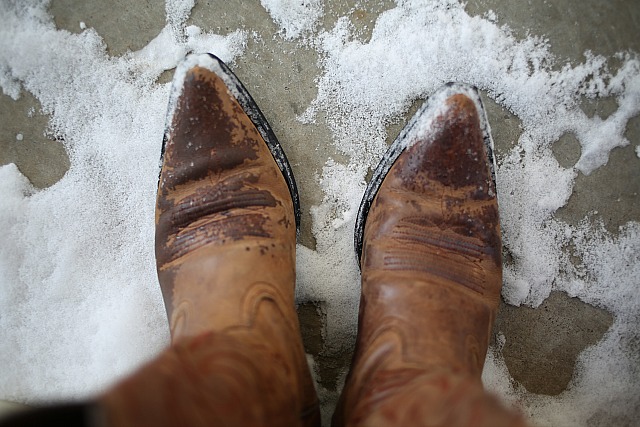 We piece together enough clothing to stay cold and wet warm.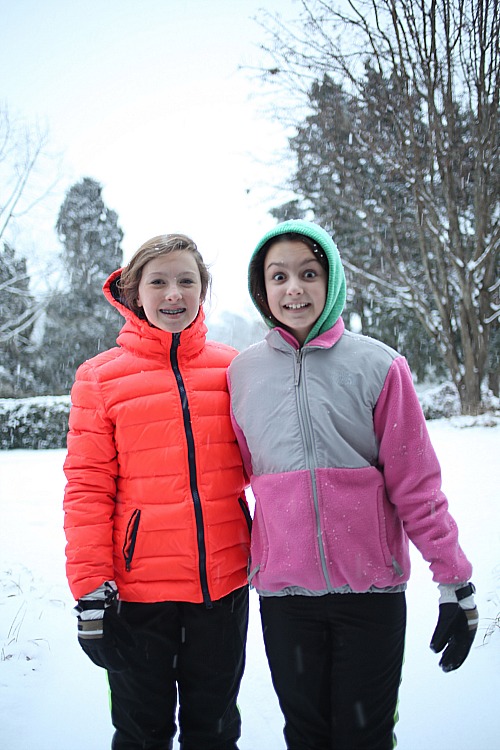 And then we head out with our high tech sleds Coors Light boxes for some winter fun. And we hurry, because the sun is out and Narnia is in jeopardy of turning to Spring.
We come back in and start the obligatory breakfast of biscuits and gravy. This is a snow day in the South, remember?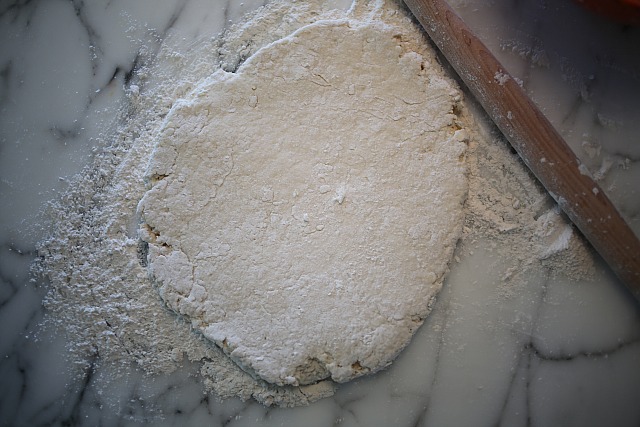 I've even converted the midwesterners that live here.  Biscuits and gravy in the right hands is manna from heaven.  I should post a tutorial.  You can't overwork the dough and you gotta leave them pretty thick.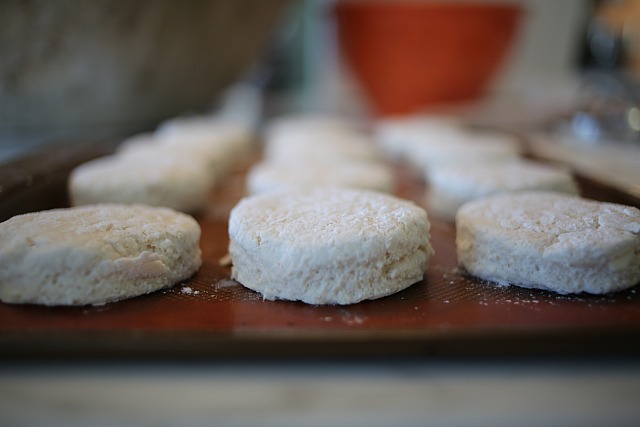 Also, you must start the gravy with bacon fat and my secret ingredients are a little nutmeg and a little sugar and evaporated milk.  All that and a good iron skillet.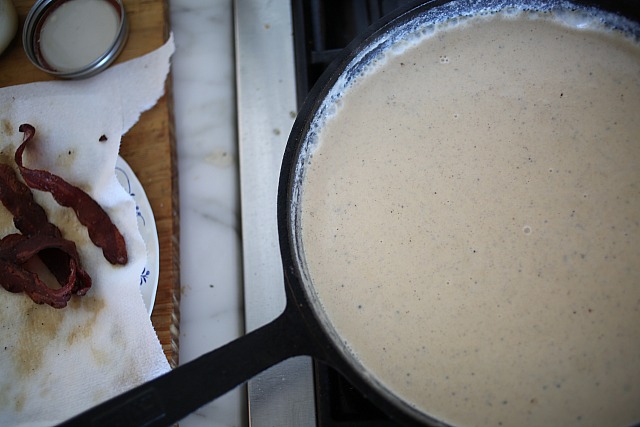 I've always used shortening in my biscuits but I've discovered that butter works better for me.  These came out tall and flaky and DEElicious.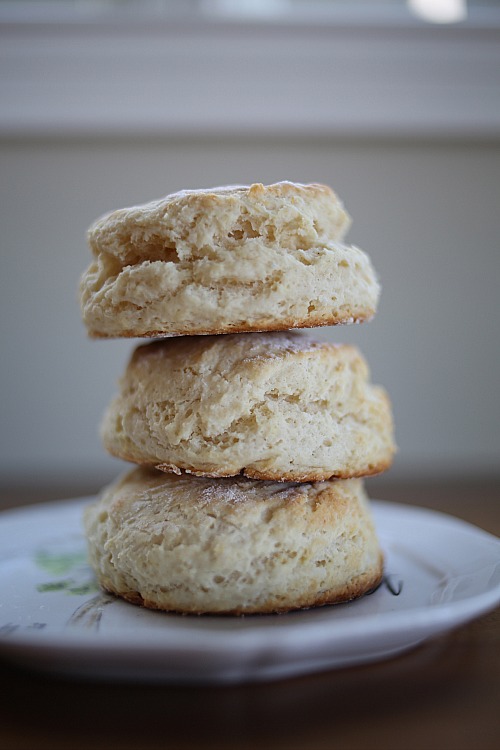 By late morning,  our Narnia dreams were melting to the ground.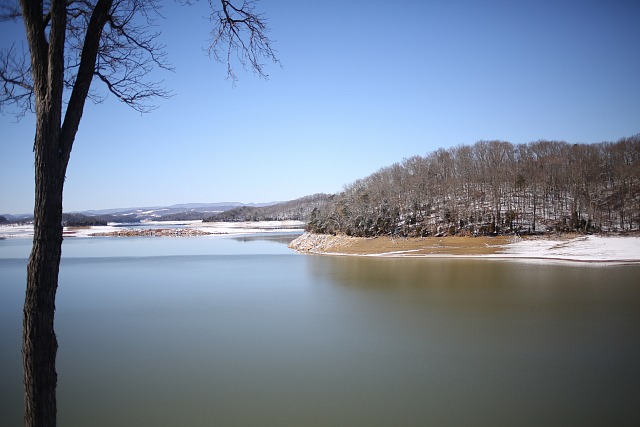 But I won't let a good snow day go to waste, so we plan an elaborate dinner of Indian food (Nick is a pro at Indian food!) and Stevie and I brave the roads and the elements for a run to the store.  We bought ginger root, garlic, jasmine rice, and a plethora of simple carbs.  Because SNOW DAY.
Nick cooked and I was his sous chef.  We made dahl, naan, and samosas and it was all kinds of wonderful.  To eat Indian food in Bean Station on a random week night is pretty special.
Let me summarize our snow day in one word for you:  CARBS.
Amen.  And amen.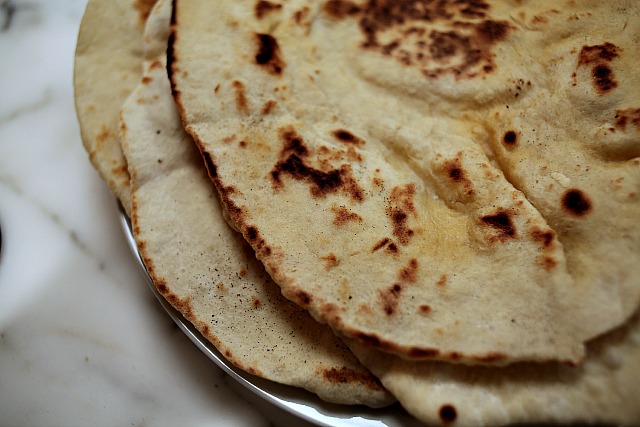 There's a famous saying around here that if you don't like the weather, just wait an hour or two and it'll change.
So true.  By the weekend, it's supposed to be 60 and sunny.  Gotta love the South.
Tell me all about your snow days and the carbs that go with them!
(Also, if you haven't filled out the blog survey, there's still time.  I've been so blessed and motivated by all your comments and suggestions!)
Ode to January!