If you haven't subscribed to the blog, do so before Friday and you'll receive my first ever newsletter!  You can subscribe here!
You asked for an update on our homeschooling?  Be careful what you ask for 🙂
This post has been in my drafts for 5 months.  Why the procrastination?  Because even after 5 years, this stuff scares the heebeejeebees out of me.  It brings me to my knees.  It humbles me every.single.day.  I come with fear and trembling.  I don't pretend to have it figured out.   Not even close.
So, why do I keep at it?  Because I care so much.  Because I'm scared.  Because it keeps bringing us all to our knees.  Because for the life of me, I can't think of anything else that so regularly pushes me to that raw edge of life—-the edge where war is waged between me and the work I was made to do.  
So, for now, I soldier on.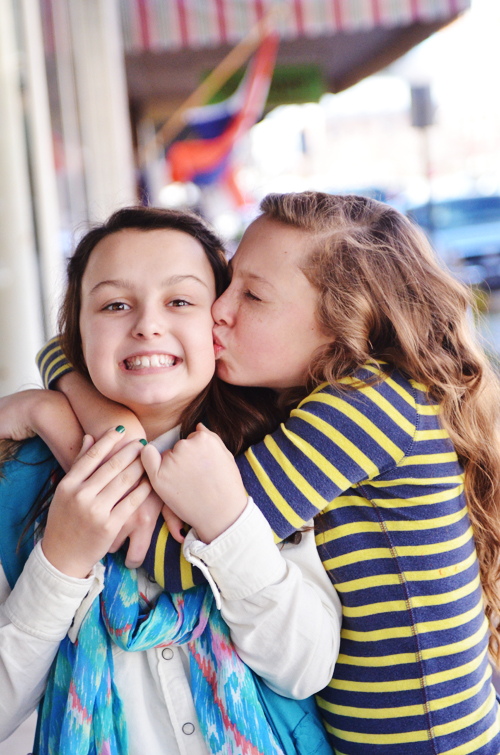 Rejoice in the Lord always. I will say it again: Rejoice!   Let your gentleness be evident to all.
The Lord is near.
 Do not be anxious about anything,
but in every situation, by prayer and petition, with thanksgiving, present your requests to God.
And the peace of God, which transcends all understanding, will guard your hearts and your minds in Christ Jesus.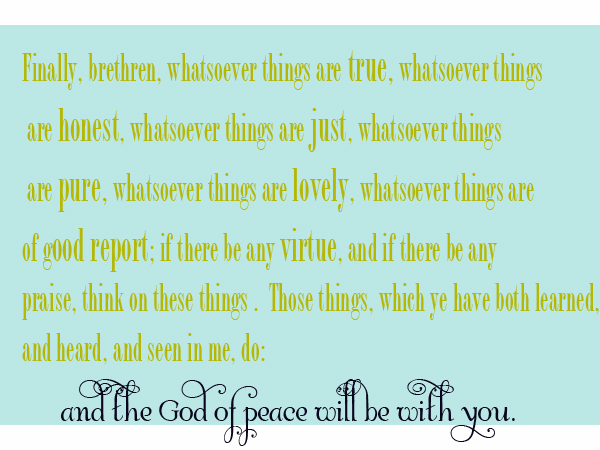 Andrew Kern and the Circe Conference have totally changed the tenor and focus of our homeschool.   I'm going to their conference again this year in Maryland.  It's amazing and so worth the sacrifice of time and money.  I've linked to him before but this talk and some of these podcasts were instrumental in 'renewing my mind'.  In his talks, both online and at the conference, he helped me to see how stressed and frantic and anxiety-ridden our world is.  And even if I try not to be that way, it's the water in which we all swim.  We don't live from a place of peace and rest and so neither do we run our homes and schools and lives from a place of peace either.  We  are all a mess.  Chaos reigns.  Or so it is with me.
I really crave this peace and rest.  I want to cultivate a place where time slows down and where getting lost in a book or a project is still possible and encouraged.
I hope to post soon a 'day in the life' of how we try to get it all done.  But for now, these are our curriculum plans!
We start our mornings together with prayer, readings for the upcoming Sunday (following series C of the church calendar), a hymn, memory work and overall themes for the day/week/month/year.   It just so happens to be the season of Epiphany in the church year right now so we talk about what that means and how the readings for the Sundays in Epiphany point to Christ and His light-giving life.
Memory
We continue our memory work in much the same way we have since year 1.   I talk about why we do memory work here but in summary, kids will memorize whether we give them great passages to memorize or not—so we might as well give them great stuff!    We are studying the Ancients this year in our history cycle, so we memorize poetry and writings about and by the people from this time period.   We have continued to memorize the Sermon on the Mount—which we didn't finish from last year—and then other Bible passages, some related to our studies.  We also memorize lists of facts related to grammar and science and history, including the history time line.  I add and edit things from our list all year but here's a sampling of what we're working on and the Paradise Lost passage by the girls!
Genesis 1
Paradise Lost, first 26 lines
Ozymandias  (poem by Keats about an Egyptian pharaoh)
When the Frost in on the Punkin
List of 12 most important Egyptian pharaohs and their dates/accomplishments
List of major constellations and time of year visible in the Northern sky
Latins prayers including Te Deum Laudamas
Greek and Roman gods
Excerpt of Julius Caesar
Kings of Isreal and Judah
History time line (170 dates/important people spanning from Creation to now)
finish Sermon on the Mount
To the Fountain of Bandusia
The Destruction of Sennacherib
the invocation of the Muse in The Odyssey
selection from Augustine
The Second Coming by William Butler Yeats
God's Grandeur by Gerard Hopkins
The Housewife's Prayer by Blanche Mary Kelly
passage from The Iliad (yet to be determined, we are reading it now)
Ode to a Grecian Urn
 Grammar
Cue the hallelujah chorus.  I'm a day late and dollar short but I have recently discovered THE most awesome grammar program ever known to man.  I've been using Rod and Staff, which is stepwise and thorough and has the same chapters year after year and pretty much makes me wanna poke out my eardrums with a  sharp knitting needle.  It's SO utilitarian.  Where is the grammar program for someone who LOVES grammar with all her heart and soul and will keep homeschooling solely (almost) to teach her children and herself the beauty of it?   Where is that program?
Well, look no more.  I've found it.
Micheal Clay Thompson's Level 4 Grammar Program.
Here's an excerpt from the back of the book:
"From a utilitarian point of view, I think grammar is an intellectual pocket knife;  it is small, easily purchased, and so useful that one would not dream of being without it.  Grammar is so lovely that even if it were useless, one would irresistibly explore it, as one explores chess, or architecture, or the spiral geometries of shells.  It is a  sort of magic aesthetic lens, through which we can view the delicate structure of ideas."
Shut up.  Shut the front door.  If the man who said this (and who wrote this curriculum)  was standing in front of me right now, I'd be tempted to hug him and never let him go.  This man sees language like some people see Renoir or Michealangelo.   He is a genius and I only wish I had found this curriculum earlier.  I'm still learning the nuts and bolts of it but basically, he teaches all the parts of speech in one month and then spends the rest of the year exploring beautiful sentences, written by gifted authors, as a way of immersing ourselves in the best that language has to offer.  The girls and I studied adjectives today by reading a passage from Hamlet.  No 'made up' sentences about Sally going to the doctor and any other such contrived nonsense.    Real, stylized sentences from the best classic literature.   I'm so an evangelist for this program.  It's a no brainer.  Micheal Clay Thompson-—I think you're swell.  And some day, my girls will thank you.  Amen.
Also, we learn so much grammar in Latin that it almost feels like we do this program for fun.
Latin
We often get strange looks when we tell people we're learning Latin.  There are so many reasons why I believe that it may be THE most important part of our curriculum but I won't reinvent the wheel since Andrew Kern wrote a brilliant four part series (1, 2, 3, 4) on why Latin is crucial for classical education.   Until the 20th century, to be educated meant to learn the classical languages and to study the classic texts.  But we've dumbed ourselves down and reduced most of education to what is considered 'useful' to get a job.  I'm not educating my girls so that they can get a job, I'm educating them to give them a life.  Learning Latin is humbling, difficult, and wonderful, all at the same time.   All good life lessons!
I'm thrilled to tell you that the girls have been taking online Latin  this year and successfully finished their first semester with A's.  While at the Circe Conference, I find out about Classical Learning Resource Center, which teaches both Greek and Latin with the intent to be able to translate ancient works.   I am so excited about this class and realize what a privilege it is for the girls to be able to take Latin from a classical languages teacher.   The class has not been easy for them but (or me!) but we've learned so much and it pushes us beyond our comfort level, which is always a good thing!  The class meets once a week for two hours and then there's plenty of homework to keep us busy through the week.  The sessions are recorded so that we can go back and listen to concepts we might have had trouble with.  I HIGHLY recommend it if you want to continue Latin but don't have the skills to do it properly yourself.  I'm so glad we had done Latin for Children because the girls didn't feel so intimidated by so many new things at once.   The class uses Oxford Latin for textbooks and it is heavily steeped in Ancient Roman history and literature, which I love.  It reminds me of a college course, in the grading and the expectation level but the teacher is so kind and understanding with the kids, while at the same time, expecting alot from them.  It's perfection!
Do my girls love Latin?  Not yet.  It's hard.  It's very hard.  But there's starting to see the beautiful satisfaction that comes from doing hard things over time.  It won't be long until they like it.
History
We are studying the Ancients  (Isrealites, Egyptians, Greeks, and Romans)  using both The Mystery of History Volume I: Creation to the Resurrection
  and The Story of the World, Activity Book 1: Ancient Times – From the Earliest Nomad to the Last Roman Emperor
.   I'm taking several online classes through The Teaching Company in order to prepare me to teach the Ancients in more detail.  I finished Ancient Egypt and taught the Egyptians by  teaching about the life and times of ten pharaohs.  We did Egyptian Art and read literature about the Egyptians.  It was a fun couple  of months and my girls thoroughly enjoyed Mara, Daughter of the Nile. It's a book of historical fiction set during the time of Queen Hatshepsut and Thutmose III.   We used topics from the Egyptian time period as prompts for writing assignments and  our memory work included a poem (Ozymandias) written about a pharaoh.  We also incorporated the Isrealite history and how it was often intertwined with the Egyptians.
I took a course on The Odyssey and then read it aloud to my girls.   I'm nearly finished with courses on  Ancient Greece  and Greek Mythology and I can't tell you how wonderful it is to take a college level class for myself and then use that wealth of information to pass good stuff onto the girls.  We read Tales of Troy (junior version of The Iliad) and are now starting The Aeneid together.  We also read Tales of the Greek Heroes, which the girls loved.  I plan to read them some sections from Plato and Aristotle and we will discuss some of the famous Greek tragedies as a way of introducing them to names/stories.
Soon, we will begin our study of the Ancient Romans and all along the way we study the Isrealites and how they fit into chronological history.
We use the topics we are studying in history to guide our literature choices and as topics for our writing, as well.  I love the overlap and the constant reinforcement.
History is probably our favorite subject and we almost always get out our maps and find the places we're reading about.  We do it after lunch in a more relaxed style than our morning classes.
 Literature
I've heard it many times and I believe it's true.  You could read good books all day and get all the education you need.  I'm committed to classical learning by reading classical books to my kids.  We do a lot of reading and even at their ages of 10 and 12, they beg me to read aloud to them.  Some of the books we'll be enjoying this year are:
Mara, Daughter of the Nile (Puffin Story Books)
Tales of the Greek Heroes (Puffin Classics)
Bulfinch's Mythology – All Three Volumes – The Age of Fable, The Age of Chivalry, and Legends of Charlemagne
Odyssey
The Aeneid
The Tale of Troy: Retold from the Ancient Authors (Puffin Classics)
Julius Caesar
Confessions (Oxford World's Classics)
 by Augustine
These we will read together (or have already read).  They also read on their own and have finished the Lois Lowry books, Suzanne Collins series about Gregor and are working through the Rick Riordan books, a modern day tale of the Greek gods.
Books are everything to us and I saw a study recently that said that the single most important factor in raising well educated kids was how many books they have access to at home.
So, I keep plenty on hand and pray they read and keep reading for the rest of their lives!
(Someone on Pinterest recently wrote about the workroom that she couldn't decide if she hated it or loved it because she could never get any work done with all that clutter.)
Books?  Clutter?  That's heresy!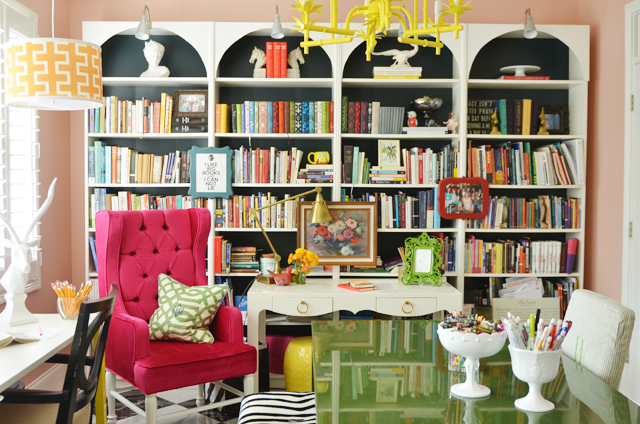 Bible
We use The Mystery of History Volume I: Creation to the Resurrection
  to study the Old Testament and the girls are taking a two year catechism class with our pastor that meets every other Sunday for 2 hours.  We also are hoping to read through the Old Testament by the end of this school year.  Their catechism class is very comprehensive and has paralleled our study of the Ancients so perfectly.  I LOVE It when a plan comes together!  And I'm so thankful for a pastor that is so committed to teaching the faith to the young ones.  Steve and I sit in on the class and learn so much ourselves.  We are so blessed by his teaching!
Writing
We use the content of our history and science as our writing prompts.   We are still using Teaching Writing/Student Writing Intensive Combo Pack – Level B
.    I am a little frustrated with writing because neither of my girls are natural writers and I'm not sure I'm the best teacher for them.  I'm looking into some kind of writing workshop for them this spring.  Let me know if you know of anything like that.  I've also considered hiring a tutor to help them as well.  We'll see.  We do one or two writing assignments per week using the keyword outline method.   What I do love about our writing program is that it reinforces what we're already learning in other subjects.  Writing is hard and the results come slow.  I'm hoping that what we're doing will pay off eventually.  They do LOVE watching Andrew's videos.  He's a funny guy!
Science
We've been doing astronomy and physical science this year.  We have used Exploring Creation With Astronomy (Young Explorer Series)
 by Jeannie Fulbright for Astronomy and have studied the stars and constellations and the origin of their Greek names.   For physical/earth science, we've been using How the Earth Works Pb (Eyewitness Science Guides)
.  We haven't been very hard core/disciplined with science because I firmly believe that elementary science should be much more focused on instilling a love for nature and its beauty.  We like to bird-watch and star gaze and study weather and trees and water systems.  Next year, I suppose I'll have to get more 'serious' about science but for now, it's part of our laid-back/fun/afternoon stuff.
Math
We have used Saxon Math 7/6: Homeschool Edition Student Text
  this year and are a few lessons away from finishing it.  After some thought and research, we plan to move onto Prealgebra – Special Second Edition for Chalk Dust Company
  in a few weeks.   I have a good friend who uses it and I like the idea of the video lectures.  At this level of their education, I can't teach everything well.  So, I farm out Latin and Math.  I'm there to help and explain and monitor but I don't have to do the bulk of the teaching.  We do math right after memory and Bible so we're fresh!
We try to schedule plenty of time for cooking and crafting and field trips but as the curriculum gets harder, it seems harder to protect our margins!  The girls are very involved in dance and train 8-10 hours per week.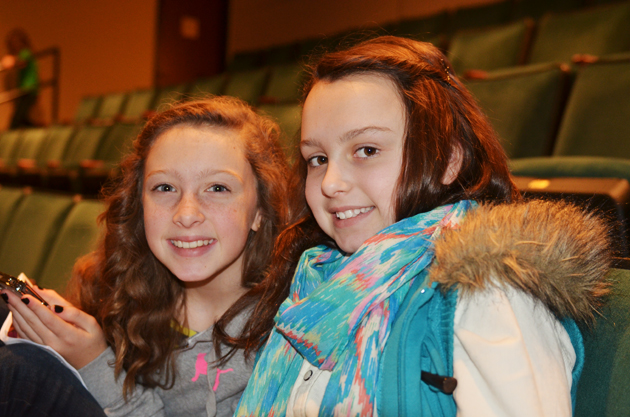 Let me end the longest post ever known to man by saying this.  Homeschooling is one of many good options available for teaching kids.  It's not for everybody and it may not always be for us.  We take it one year at a time and try to enjoy our days together.  My goal is to instill a love for truth, beauty and goodness.
But mostly, I just like spending my days with them.  Life is complicated and messy but we're together, learning to be who we were created to be.