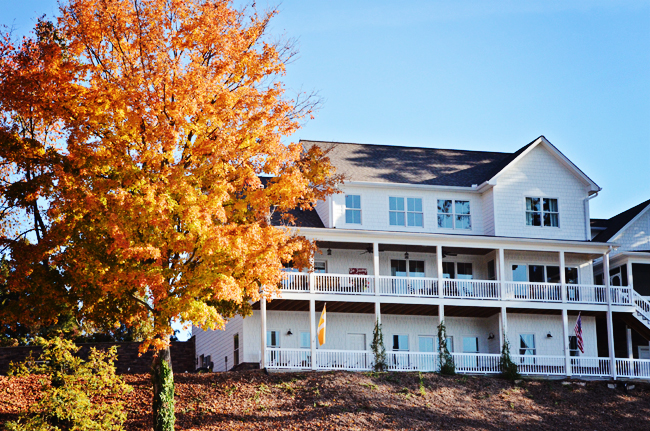 This is day 25 in a 31 day series on hospitality. Start from the beginning here.
If I learned anything from being a christian, it's this—-life is full of beautiful paradox.
Nothing is as it seems.
The first shall be last.
You must die to live.
Lose your life to find it.
Give and you shall receive.
And so it is with hospitality.  I'm the host of this series, the 'host', if you will, of this website.  I pay the hosting fees, I write the content, I take the pictures,  I 'set the table'—–and then I invite you all to come to here and be my guests.
But guess who reaps most of the blessings from opening this 'home' to you.
I do.
Meeting you here for the last four years has been life-changing and life-giving for me.
Because you have loved me and accepted me and encouraged me, I have a better understanding of myself.  I am more 'me' because of opening myself to you.
I understand my gifts, my weaknesses, my prejudices better .  You have helped me to know myself.  I am reaching my potential as a writer, mother and wife because of you.
So don't approach hospitality as if someone else needs your love and acceptance.   Enter into  hospitality because you need it most of all.
I have written this series with much anguish and emotion, not because I can't think of what to say but because I can't decide what to leave out.
Kathleen blessed me so when she said,  "You've found your sweet spot in this series."
And if I've found my sweet spot, it's because of you.   Because you have  helped me to see.
C.S. said,  "I do not write to be understood, I write to understand."
And isn't it so with all of us?   The things we're most passionate about are the things we're wrestling with and struggling to understand.
I don't have it all figured out but as I write and you respond and encourage, the truth shines in my heart.  I begin to grasp the beautiful tension that exists in every true thing.
Hospitality blesses people, for sure.  But none more than the host.
So, thank you, for ushering in this treaure trove of blessings.
I am most humbled and grateful.
*******************
By popular demand, I'm working on a post on 'the well-appointed hostess' with some tips on readying yourself for guests, along with some advice on listening, difficult guests, and even my sister's amazing hospitality as she hosted a square dance.  Pray that I have the strength to finish strong.  We're almost there!
Also, Jessica, who  is a dear, long time friend of mine that I met in my first year of blogging is sharing over at lifeingracegirls today!   We were both homeschooling at the time and both trying to find ways to make it through the days! Then, we had the privilege of meeting at Blissdom and she became my forever real-life friend too. She blogs about health and running at her blog Sweat is my Sanity.  Go give her some love:)))