The whole shebang was Stevie's idea. He wanted the family to join us for a huge, week-long Fourth-A-July fun fest. He started inviting them a year ago so that everyone could make plans to vacation in Bean Station, Tennessee and celebrate with us the rebuilding of our home.   It was a family fun week of epic staycation proportions.  There were beds set up in every nook and cranny.   We got up early and stayed up late.    The fellas sipped on good  whiskey late at night and talked theology, while we girls made food like we were running a restaurant and then layed on floats soaking up the hot summer sun.   I don't remember laughing so hard in recent history and I'm sure our very loud karaoke version of Queen's Bohemian Rhapsody will go down in history as my favorite family fun fest moment.  I hope our guests, who had to endure our crazy, will forgive our temporary lapse in proper decorum.
I'm so glad I made everyone take a moment for pictures in the chaos of it all.  The photos bring back so many good memories!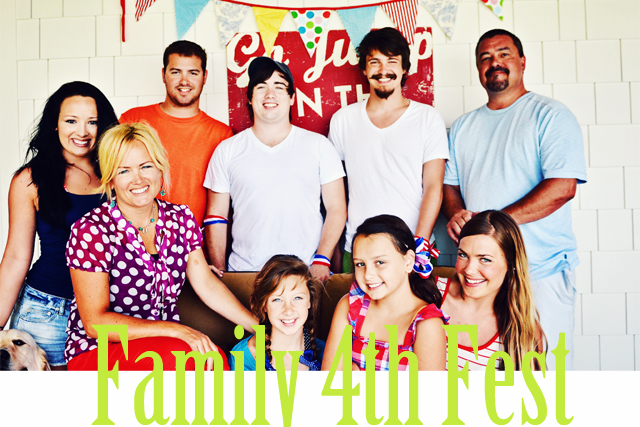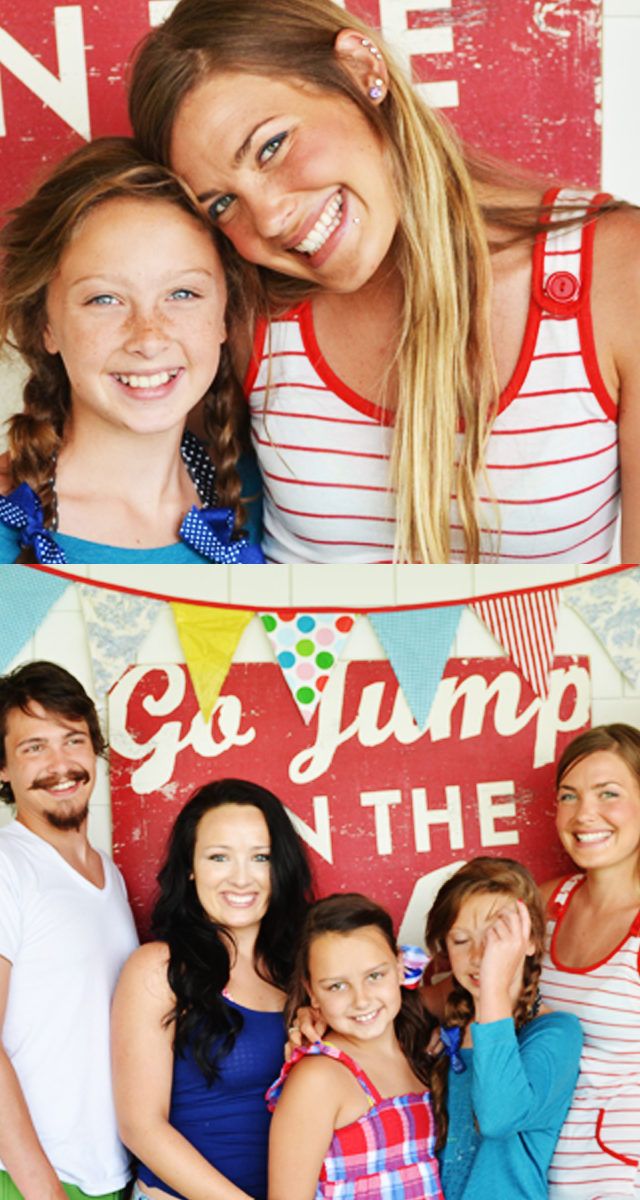 We set up a cute little 'photo booth' and then commenced snapping away.  The outtakes were the best!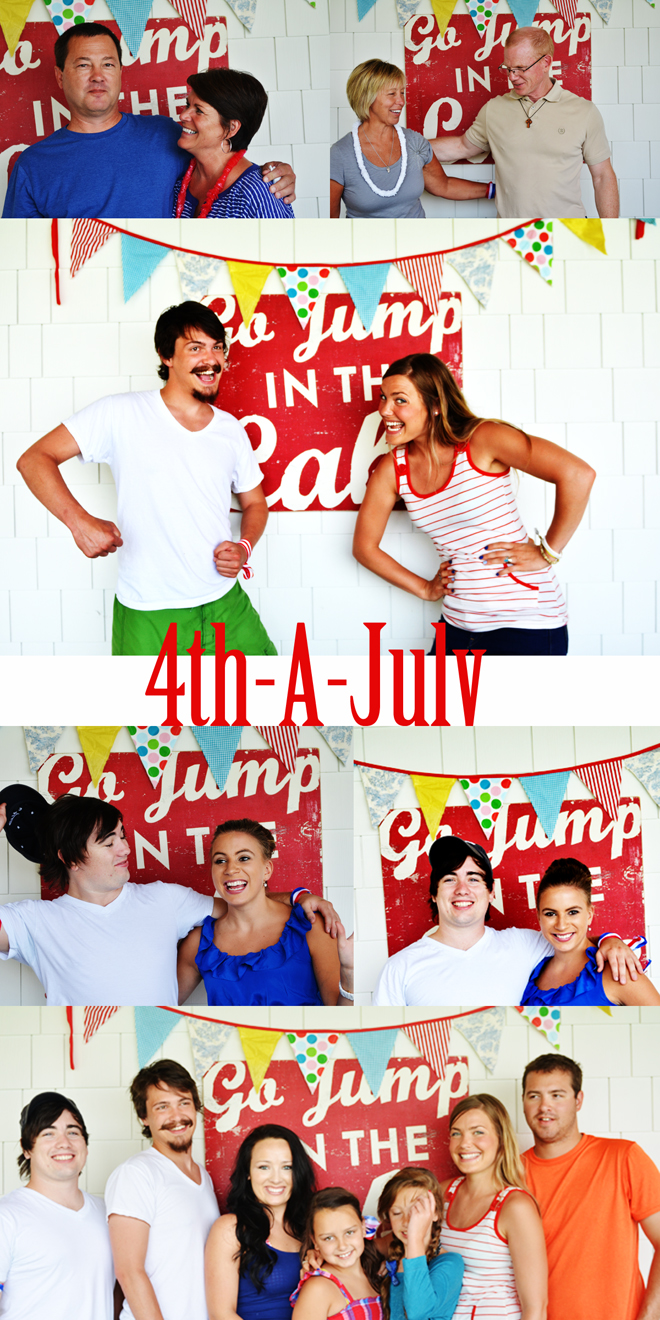 We spent oodles of hours on the water.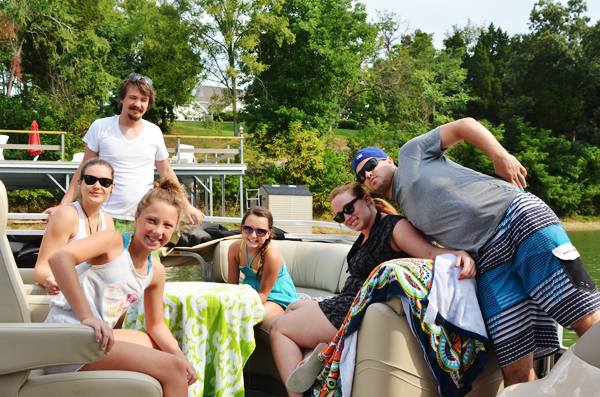 sunup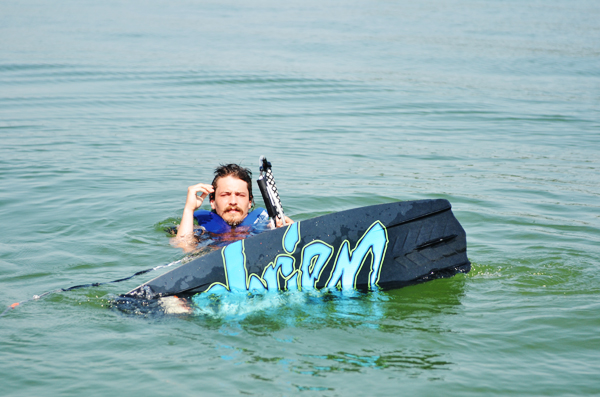 to sundown, most days….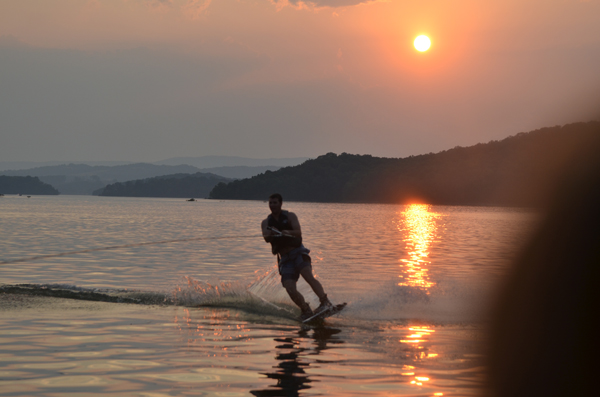 cliff-climbing….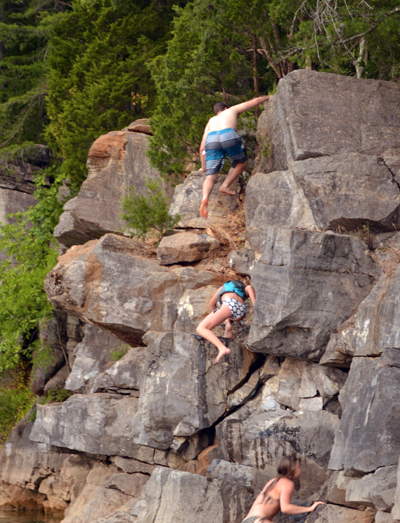 cliff-jumping….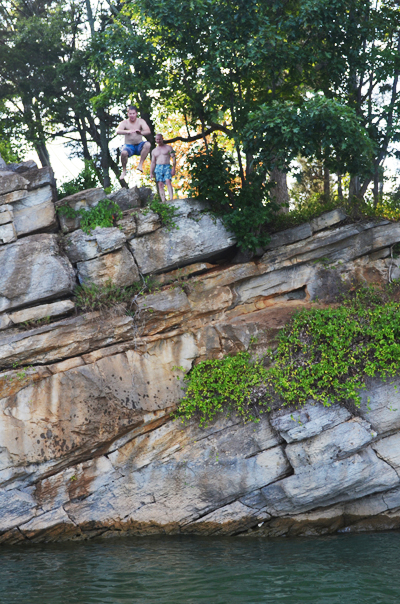 jet-skiing……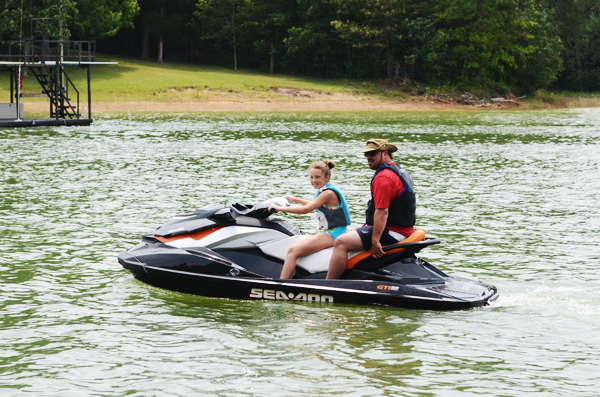 wake-boarding….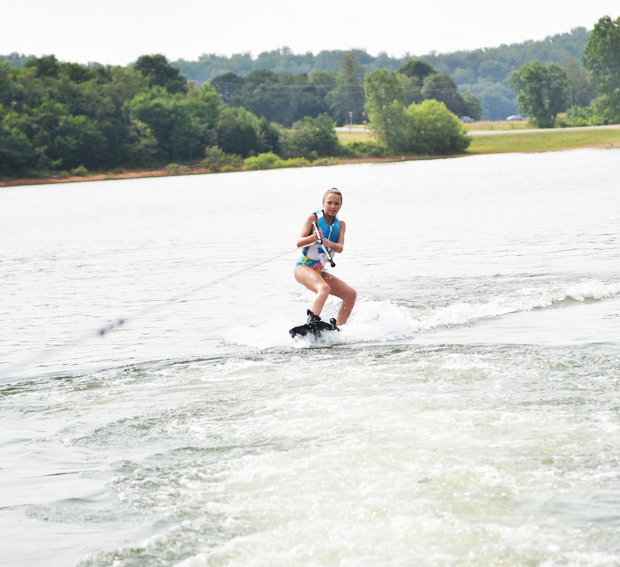 water-skiing…..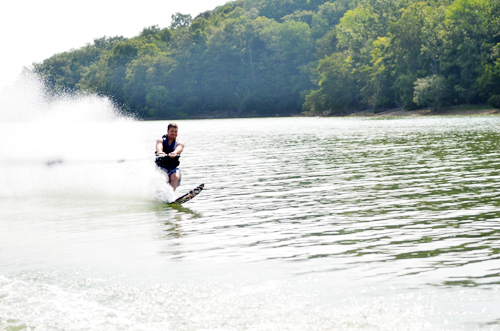 and in general making every bit of daylight count…..
 Then there was the food……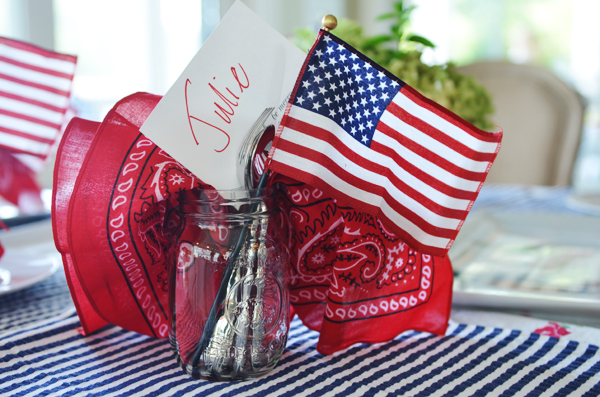 I'm such a foodie and had so much fun planning out the menu for the week. I've mentioned before that I had ten pages of hand-written notes on what to cook/what to marinate/what to take out of the freezer next.
Here are some of the things we had:  roasted cauliflower and chick pea pasta, homemade waffles with homemade strawberry jam, peach and raspberry crisp,  spicy vodka pasta, BBQ sammies, Texas sheet cake,   corn and zucchini soup with southern cornbread,  spicy meatball soup,  and on and on.    It was a food fest.
Then we had all the traditional stuff for the fourth, including a flag cake and the strawberry pretzel salad.  My mouth is watering just thinking about it.  If I were stranded on a deserted island and I could only have one food, it'd be cake with buttercream icing.  I've got no lies to tell.  And look at my little cutie-pies.  How did they get this old when I'm only 25 myself?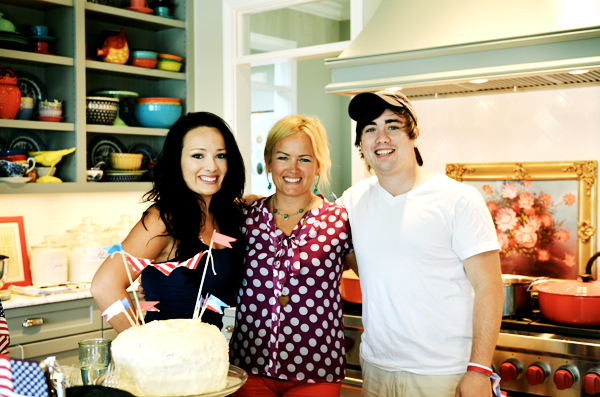 The girls made homemade pickles one day and we ate a whole jar every time we opened one……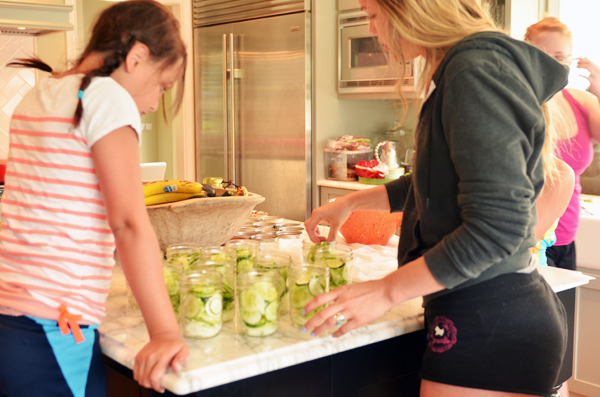 I couldn't have made it through the week without these two, chopping and cleaning and making me  tiny little strawberry shortcake shooters. I can totally understand the appeal of sister-wives. 3 women to cook and clean every night? You can't imagine the efficiency.  And soooo much fun to be around!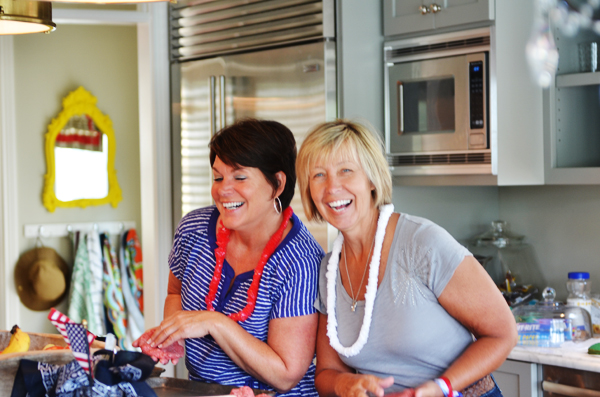 These three steered clear of the hen fest in the kitchen. They had issues and concepts to chew on. Church and world problems to solve. They like to really hash it out, confessional Lutheran style.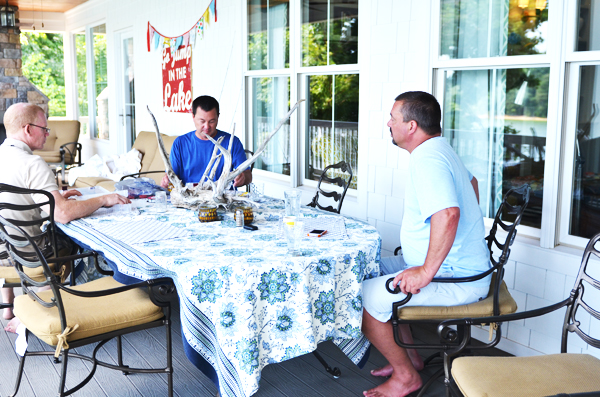 And I always enjoy seeing the brothers.  They are HI-LARRY-US together.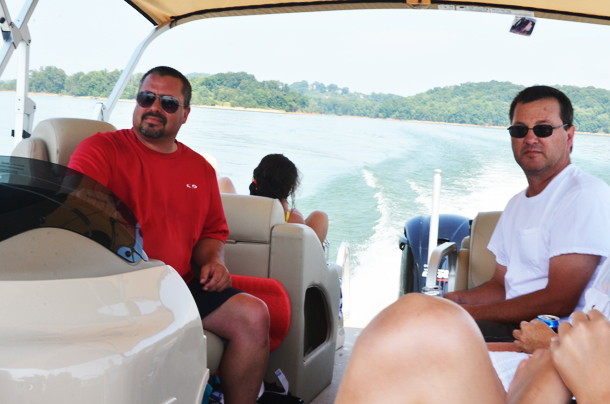 We were so blessed to spend the week with our kids and family and won't soon forget the happy times.