I turned down most opportunities to review products. But occasionally, when I already use the product in question, I feel like I can say something helpful or useful.
Enter Dove Body Wash.
I've been using Dove body wash for a long time and now they have launched a new, exciting product—-the VisibleCare Toning Creme Body Wash—which has the highest concentration of Nutrium Moisture technology of any of their products. There are several things to love about this body wash. It is so rich and creamy and smells wonderful and lusciously thick! But since I live on the lake and spend an inordinate amount of time exposed to water and sun, I LOVE how nourished and smooth it leaves my skin. The only downside I see is that my girls steal all my good products so then I have to go hunting for them in other various bathrooms! (I guess I'll have to use the coupon below to purchase another bottle). Ergo my razors and mascara and shoes and sweaters. It's just life with girls :)))
I find that in the summer especially, the beauty regimen is paired down to the bare essentials—-but beautiful, hydrated skin is right at the top of the list. That can be accomplished in lots of fun ways but starting with a good moisturizing (and TONING!) body wash is essential. My next trick is to combine a little bit of MAC pigments (I usually use Vanilla) with my regular lotion for a very slight shimmer effect. It's subtle and adds a little sparkle to the skin. And I don't know about you, but I can use all the help I can get.
Besides that, I vow to not have a close up candid shot with any 20 ish year old girls, my own included.
Okay, I'm just kidding. Sort of. These body wash borrowing chicks are so darn cute!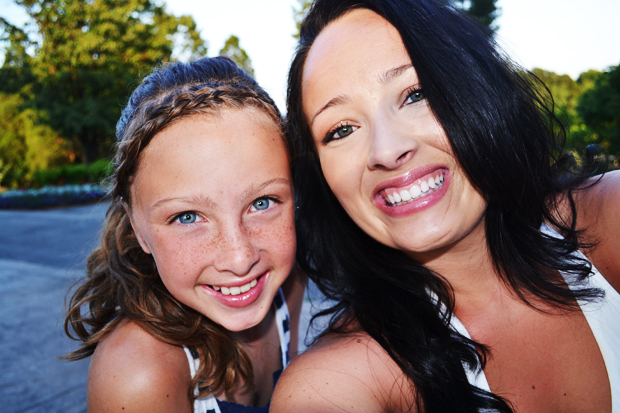 Can Dove Toning make me look like that again? I don't they've gotten into miracle working yet. But the body wash is a pretty awesome consolation!
Introducing Dove® VisibleCare® Crème Body Wash. Built on the brand's heritage in cleansing and caring for skin, Dove VisibleCare combines the best of Dove technology into a luxurious experience for beauty seekers. With the highest concentration of NutriumMoisture technology across the Dove portfolio, Dove VisibleCare Crème Body Wash actually improves the look of skin over time. Visit Dove® VisibleCare® to get a coupon for $1 off!
Enter to win one of two $500 Spafinder gift certificates!
NO PURCHASE NECESSARY
COMMENTS TO THIS POST ARE NOT SWEEPSTAKES ENTRIES. PLEASE SEE BELOW FOR ENTRY METHODS FOR THIS SWEEPSTAKES.
You may receive (2) total entries by selecting from the following entry methods:
a) Follow this link, and provide your email address and your response to the Promotion prompt
b) Tweet (public message) about this promotion; including exactly the following unique term in your tweet message: "#SweepstakesEntry"; and then visit this link to provide your email address and the URL to that Tweet.
c) Blog about this promotion, including a disclosure that you are receiving a sweepstakes entry in exchange for writing the blog post, and then visit this link to provide your email address and the URL to that post.
This giveaway is open to US Residents age
18 or older. Winners will be selected via random draw, and will be notified by e-mail. Winners will have 72 hours to claim the prize, or an alternative winner will be selected.
The Official Rules are available here.
This sweepstakes runs from 7/18/2012 – 8/22/2012
Be sure to visit the Dove® VisibleCare™ Crème Body Wash brand page on BlogHer.com where you can read other bloggers' reviews and find more chances to win!