This is our 7th dance recital. I've been wondering all these years if my girls would REALLY ever be able to dance. I can tell you without hesitation that their performances were so inspiring that I could barely believe it. We finally see the fruits of all those years of practice. They're really good. Stevie got verklempt more than once during the recital and the only reason I didn't get verklempt was because I was running back and forth between backstage and the auditorium helping them change costumes and forcing them to breathe and drink water—-all the while, trying to capture the moments on camera and video.  I still haven't recovered.  🙂
Emme is 11 and takes ballet (mostly with 14 and 15 year olds), jazz, irish, tap, clogging and progressions.  She has blossomed this year and has such grace while she dances, making it look effortless. She's always had a certain purposeful restraint in her dancing  but is full of poise and has  natural perfect posture.  We are so proud of her for all her hard work and practice.  She is such a joy to watch!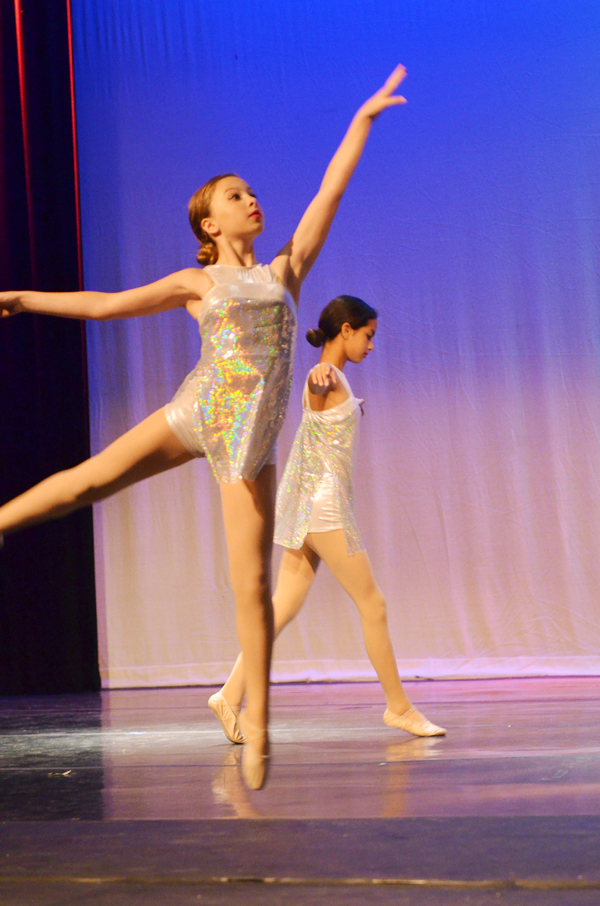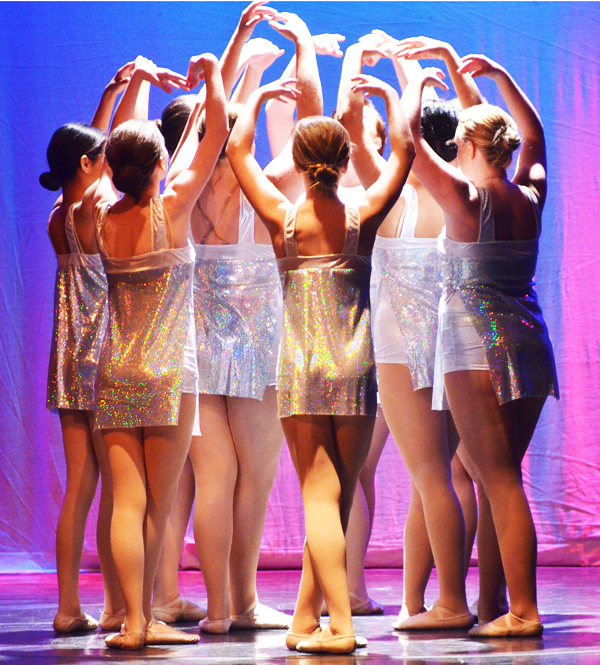 She's also amazing with hair and makeup and though I can claim no credit for her dancing ability, I like to think she gets her knack for the girlish arts from her mother.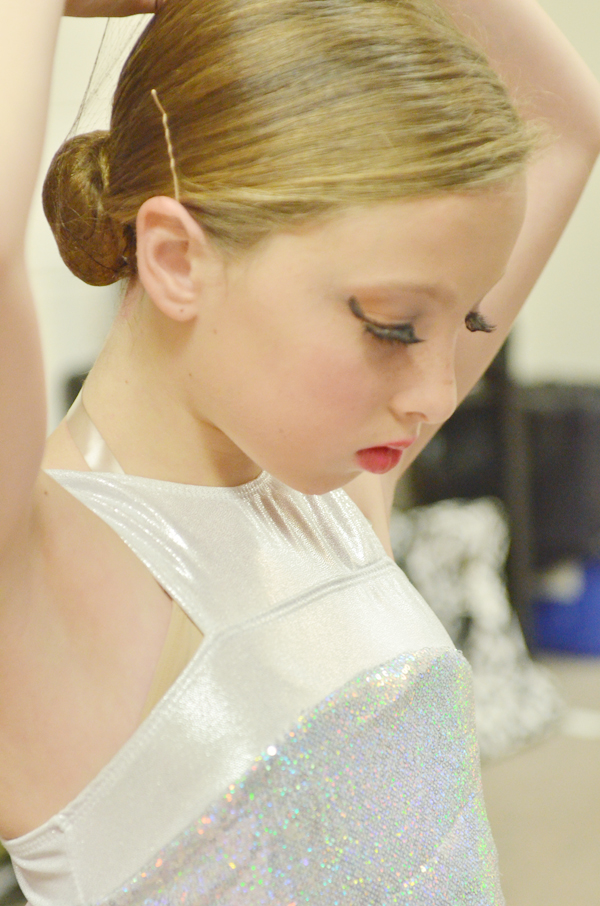 The girls are in several classes together—which makes recitals fun and a little stressful.  I think I'm gonna hire a clone of myself next year so I can just sit in the audience and enjoy.


This clogging number is soooo fast, hence the flying ponytails!


It was probably my favorite dance of the night.  So high energy and such fast foot work.


This is their 3rd year to take Irish and it's so much fun to watch.


I love the traditional costumes.


And the traditional Irish music.


And then there's my little Elea, the hip-hopper.  Girl has some moves and does not lack in the spirit department.


Taylor and Caiti got such a kick out of watching this one.  She's got it going on.

That we have such high quality instruction in such a small town is nothing short of amazing. Stevie came to the 2p show and called me later that afternoon to say how wonderful he thought it was. He sometimes grumbles about the time they spend away from home in the evenings but I think after seeing their skill level and their deepening commitment and passion, he sees the value. Teaching them to do something difficult, over months and years, to the point of excellence is a great gift to give a child. They have persevered and their/our investment is now paying off. I love that they are doing one thing and learning to do it well. I love that they love it so much. They can't NOT dance.  They dance every waking hour of the day.  They sashay to the kitchen and jete to the schoolroom and releve nearly everywhere.  They are dancers, in the fullest sense of the word.   But, I think having passion and pursuing excellence in something is most certainly worth the sacrifice of time and money.
They make one proud momma outta me!
A big heartfelt thank you to the teachers at Lakeway School of Ballet and Dance.  You are such a blessing to our family!
'Dance for Life' clogging video—my girls start out on the ends!