Right after planting: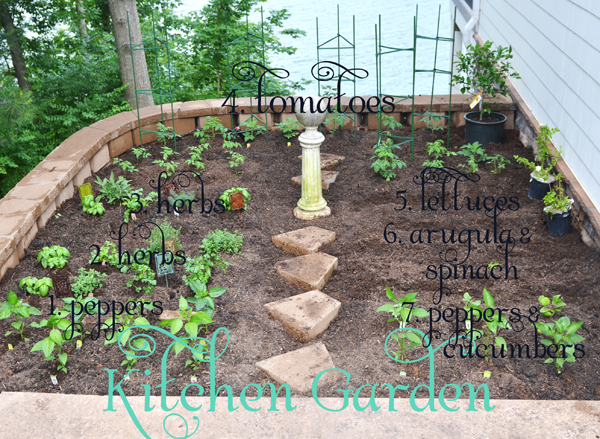 Week 2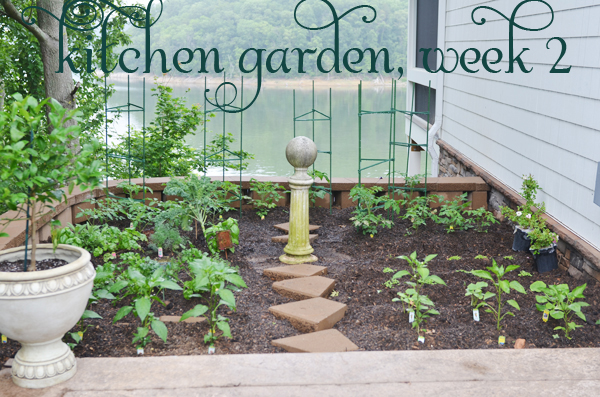 Week 4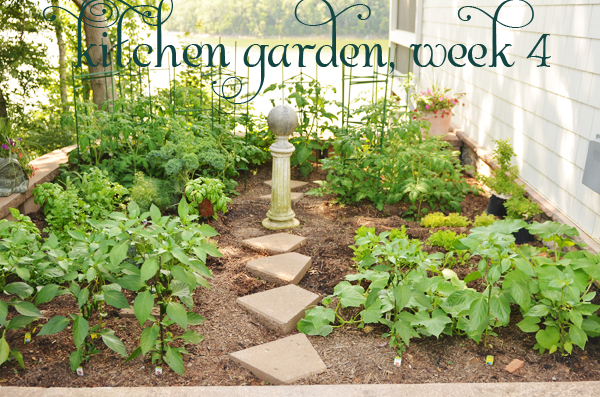 I head out with my coffee to spend my early mornings in the garden: pulling little weeds, listening to the birds, harvesting the herbs. It may well be my favorite time of day. Then again, in the evenings, when the sun has moved around to the back of the house, the garden is so peaceful and serene. It's growing so fast and we're already enjoying lots of herbs, arugula and baby lettuce.
Pretty soon, there'll be jalapeños.  It's nothing short of a miracle.  And perhaps my favorite project to date.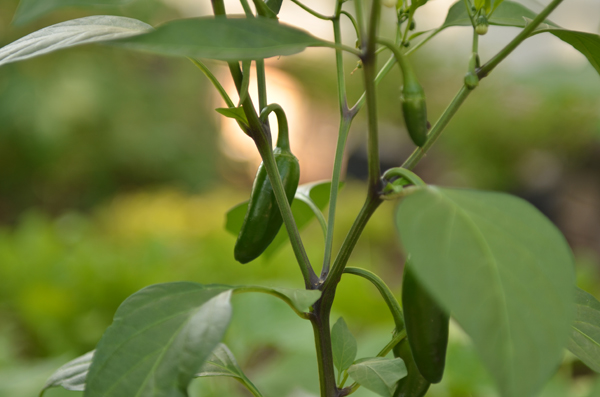 I've also been crazy busy with testing the girls, dance recital, fun reupholstering projects for the house, window treatments, summer plans, etc. Hope to show you some fun stuff soon. For now, I borrow peace and sanity from my little garden.  Hope all is well at your house too!
Visit Lifeingracegirls today for a great story about how Heather became an accidental beekeeper!
Also, several people have asked about my turquoise kitchen so I added a link to the sidebar!