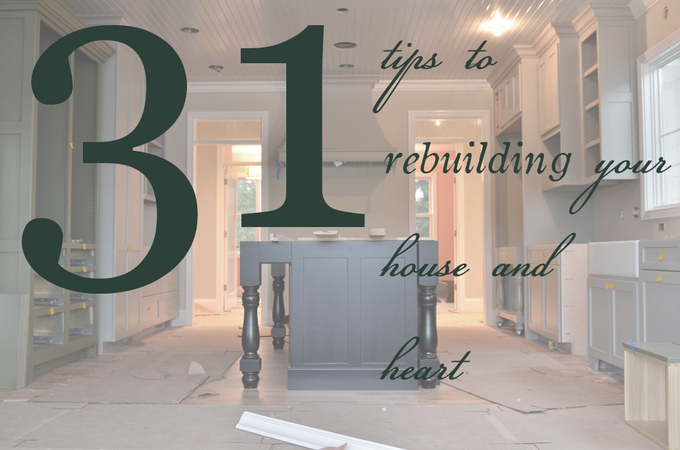 I'm a joiner. That's just all there is to it.
And I fly by the seat of my pants so I decided THIS MORNING to do this.
I love a good party and I really want to make time to tell you about all the details of my house before they are lost in the oblivion of my head.
So, since we're moving in next week anyways, I thought I'd make a 'loose' commitment to tell you something everyday about this process.
I'm great at starting things but not such a strong finisher so you'll have to keep me motivated.
And perhaps I can't do it in 31 days per se. But then again, maybe I can.
Nester can talk me into anything. Not that she was talking to me specifically but she's persuasive, that one.
I'm also almost finished with Emily's book and I'll tell you about it soon too because it's been great for the 'rebuilding' process.
And all those questions you've been emailing me?! If I haven't answered yet, ask again in the comments section of this series and I'll try my best to set the record straight.

Today's tip for rebuilding:
Talk your sweetie pie into building you a fire on the back porch BEFORE you move in.   To make sure the evening goes smoothly, have the DirectTv guy there to hook up the tv the same day so that your children can watch Brady Bunch in the warm house.  As we sat by the fire listening to white caps crashing on the shore,  we reminisced about the last 9 months.  We can hardly believe that we are a week away from moving back home.   He even listened to my dreams about decorating the house and then he said, and I quote,  "Toilets and sinks are all the decorations we need.  Let's move in this place."   He's easy to please.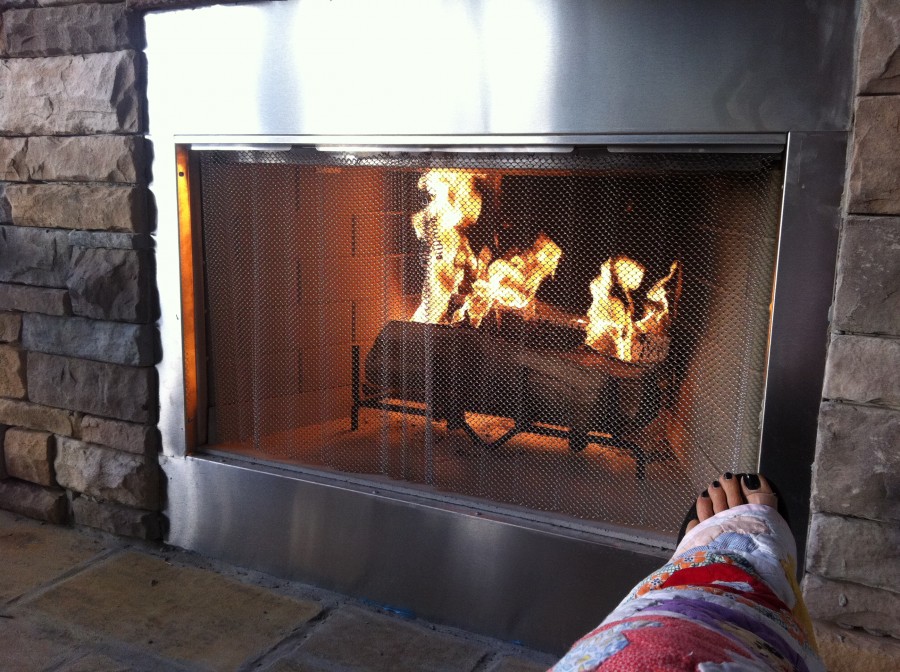 So, who else is on the '31 DAYS' bandwagon? Pick something and join us!