This was one of my favorite snackies while we were in MN.
My sister in law Vicki makes this yummy olive salsa and serves it with chips.
I think I ate the whole bowl myself. It might not sound todiefor.
But you must give it a try. It's AMAZING! Thanks Mi-uss Vicki!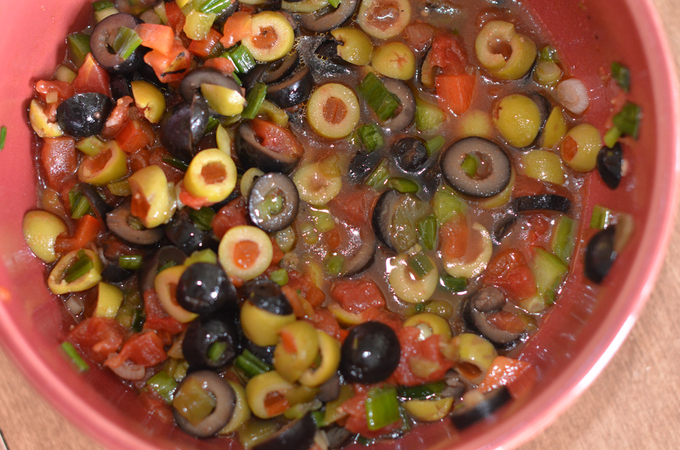 1 101/2 oz jar of green olives, sliced

1 15 oz can small black olives, sliced

1 small can diced green chilies (3-4oz)

2 bunches of scallions, chopped

2 T.  each Green and Red pepper, chopped

1 15 oz can diced tomatoes

2-3 T olive oil

2-3 T apple  cider vinegar

Combine and garnish with lime/jalapeno and serve with chips!