This week we've turned a corner in the building project. I can finally see the light at the end of the tunnel.  I think it's the hardwood that makes it feel like home.
We love the light floors.   White oak, unstained, random width.
We also got our porch railings and the outdoor fireplace framed in. It will be a real wood burning fireplace. I can't wait to sit and read by the fire in the chill autumn air!
Sorry for the cattywampus photo. You get the idea!  The fireplace gets stone on Monday.

And that brings me to my favorite thing so far about this house—the balusters.
I've shown you my inspiration pic before.   I gave it to my builder and he called his people and they called their people and voila!!!!   I have balusters that make me do hitch kicks.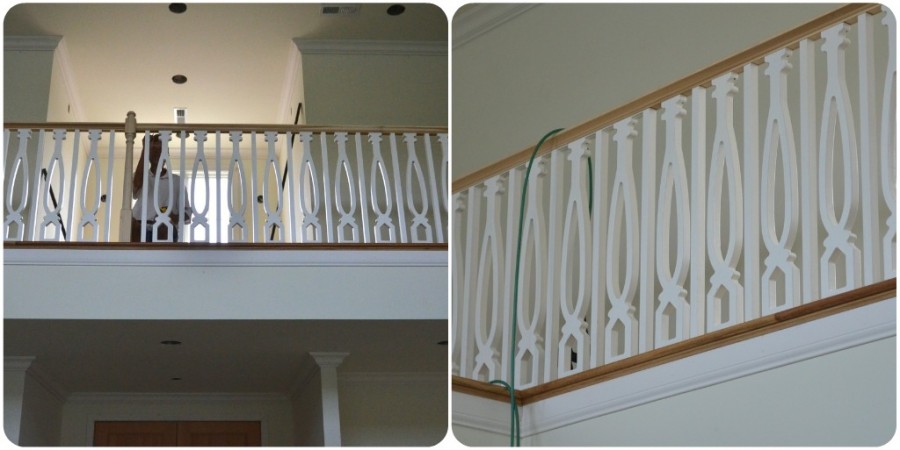 So when I went to the house yesterday and they were painted and installed—-I screamed and nearly cried and thought that my house had suddenly taken on the character of some old classic cathedral.
Bobby, the trim carpenter then proceeded to tell me that he had seen this very baluster shape in very old churches and chapels.
Then he gave me a baluster anatomy lesson and described the 'fish' shape on the top half of the baluster and the 'chapel' shape at the bottom.
I die.   That is all.
Cue the hallelujah chorus.
I could sit and stare at them all day.    And don't worry, the handrail gets painted white too.   Be patient, I know I'm trying to be!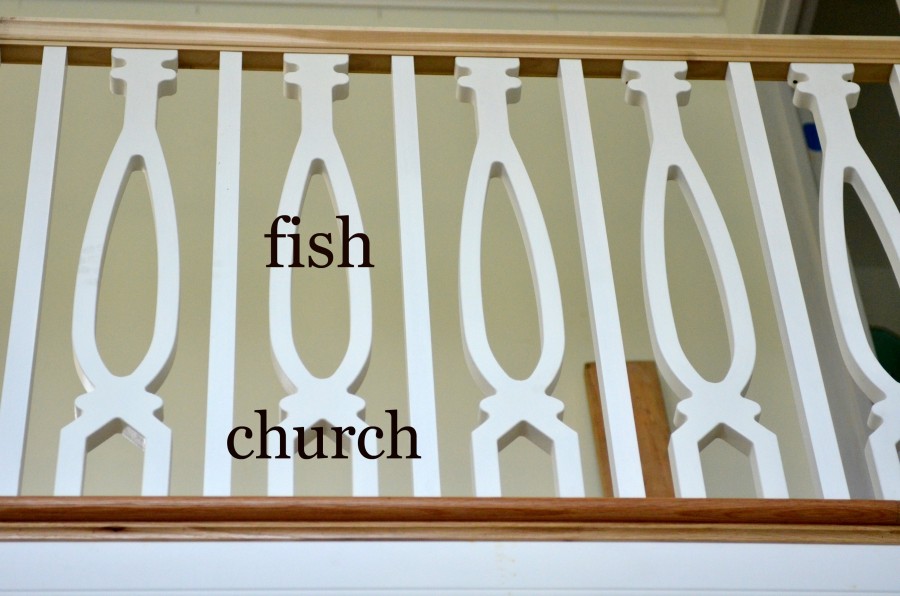 And if that didn't knock your socks off, I leave you with this. One of the landscaping guys heard a series of unmistakable 'meows' coming from underneath the huge dumpster that's been parked at our house for all the construction trash. Today, the dumpster had to be emptied. Thankfully, my dear builder made sure the kitties were removed so that they weren't killed in the process.
We're not really cat people (my profuse apologies to Todd Wilken) and I'm not sure who owns the momma cat but who can resist this, you ask? Stevie can, that's who.
They're about the cutest things ever though. Second only to my balusters.
Amen.