The stone is finished and the concrete at the basement level looks great!



I thought you might enjoy seeing the kitchen layout.  I'm so happy with Gary from Keith's Custom Cabinets.
He's truly an artisan and has been able to interpret my vague ideas perfectly.  Most of my cabinets are made and we're now ready to finalize colors.   YIKES!!!!!!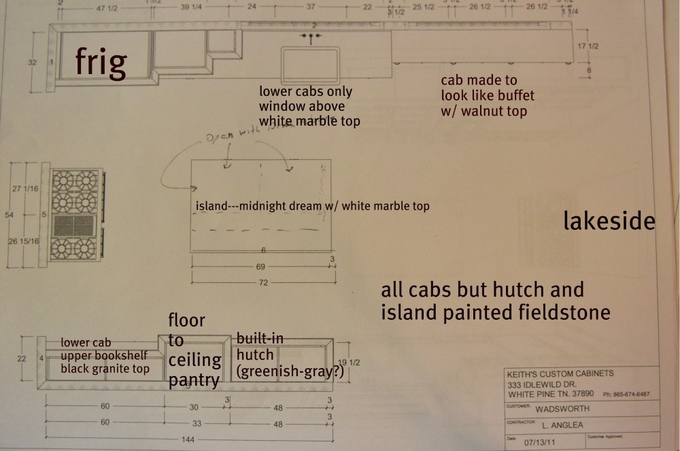 I've spent so many hours on this kitchen design and have pulled from all my favorite ideas on the internet.
This is the wall that faces the screen porch—the lake is on the right side of all these drawings.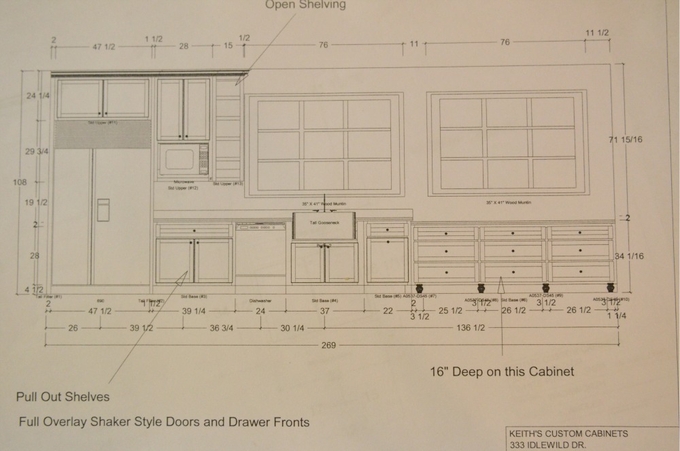 I love the drawing for my built-in hutch.  It has leaded glass and will be some sort of gray-green.  Possibly 'intrigue' from Benjamin Moore but I'm painting a few more sample colors today to be sure.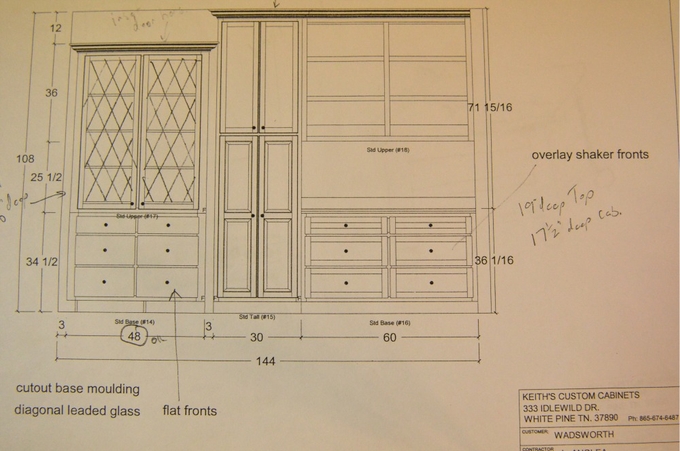 My sister and I painted some boards yesterday and have tentatively decided on fieldstone for the bulk of the cabinets.    I stole the idea from Sara at August Fields, who borrowed the idea from Sally Wheat's kitchen.   I was originally pretty sure I wanted white cabs but there's so much light in this house that the white washes out too much I think.
The island will be black (midnight summer) and the hutch will be intrigue? or possibly a greener color—–kennebunkport green or great barrington green.
More swatch painting today will help I hope.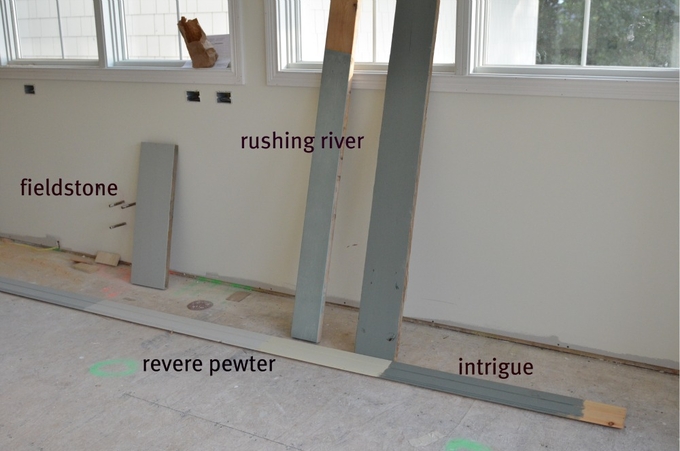 The tile is underway in the workroom—it's so fun to watch it take shape.  I've been enjoying Jenny's latest projects and may have to try her custom bookshelf look and her desk idea since I think we're gonna need to wait a while on most of our custom shelving for this room.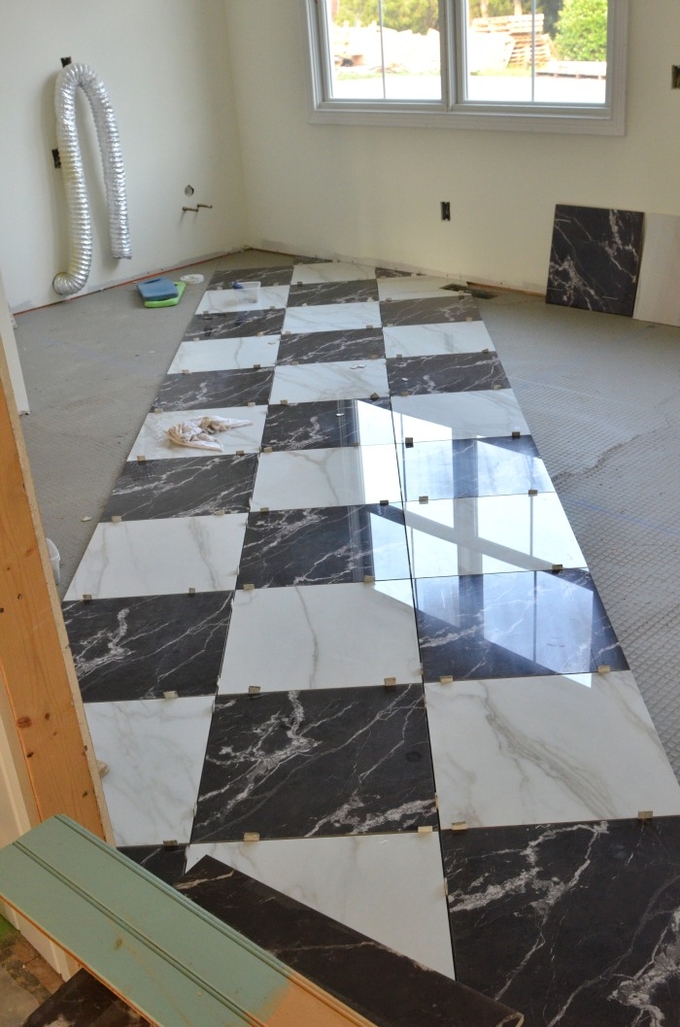 I'm usually so decisive but I think my decision center has been dreadfully overworked.
Do you have any pearls of wisdom?  A word from the Lord?   Just kidding.   But the words of wisdom I'll take.
That reminds me of my fundy days where I struggled so much with every decision trying to discern God's will.
Issues did a great segment on that yesterday—you might enjoy it!