I think this is my favorite design so far!! I'm so excited about this room. It's a laundry room/craft room/office/schoolroom.
And I knew that since the girls and I would be spending alot of time in here, I wanted it to be functional and organized but without sacrificing beauty. I wanted to be inspired by the fabrics, the accessories, the furniture, the built-ins.   I used two of my favorite fabrics in this room—-
Imperial Trellis by Schumacher and Four Seasons Summer by Victoria Hagan.
Darlene has really outdone herself.
I am SO BLESSED to know her and to be able to work with her.
She makes every step of the process fun and easy.
We started with several inspiration photos but these two were the ones we kept coming back to when we were unsure what direction to take the room. You can visit my Pinterest site to see lots more inspiration.
The concept of a multifunctional room like this has become very popular over the past few years.    I hope it proves to be as valuable to me as it seems like it will.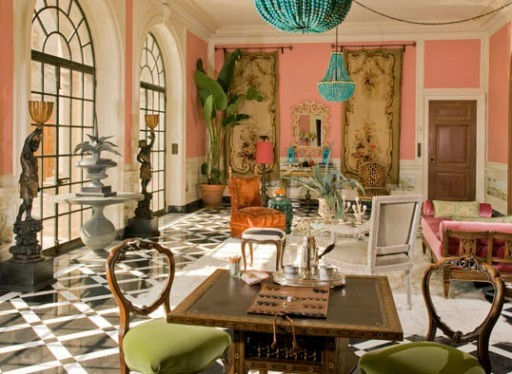 I'm not sure where the previous one is from but the pic below is from LonnyMag.com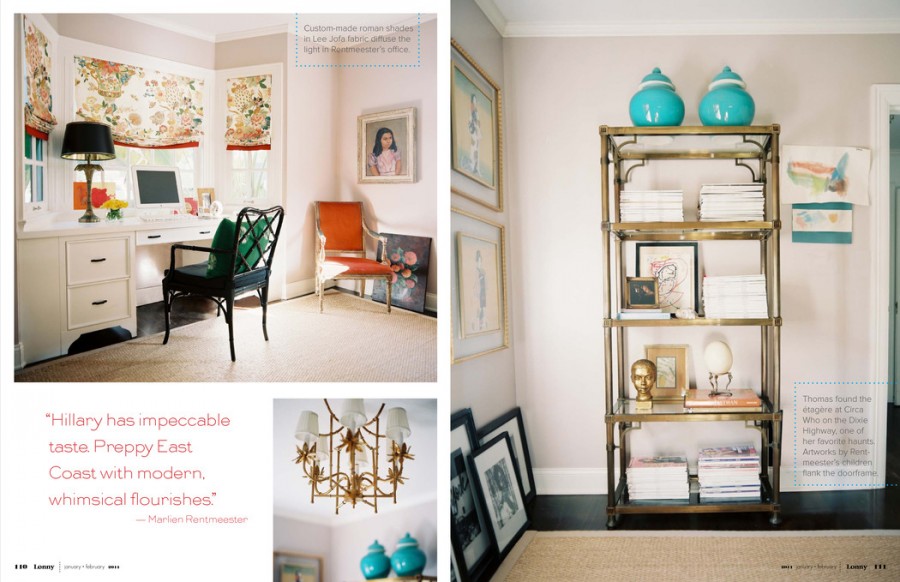 One of the things Darlene did for me on was sketch drawings for the built-ins. I took them to the cabinet maker last week and he thinks he'll be able to come pretty close to her ideas.    These are invaluable to me and have helped so much with lighting placement.
Here's the basic floor plan of this small (12 x 12ish) room.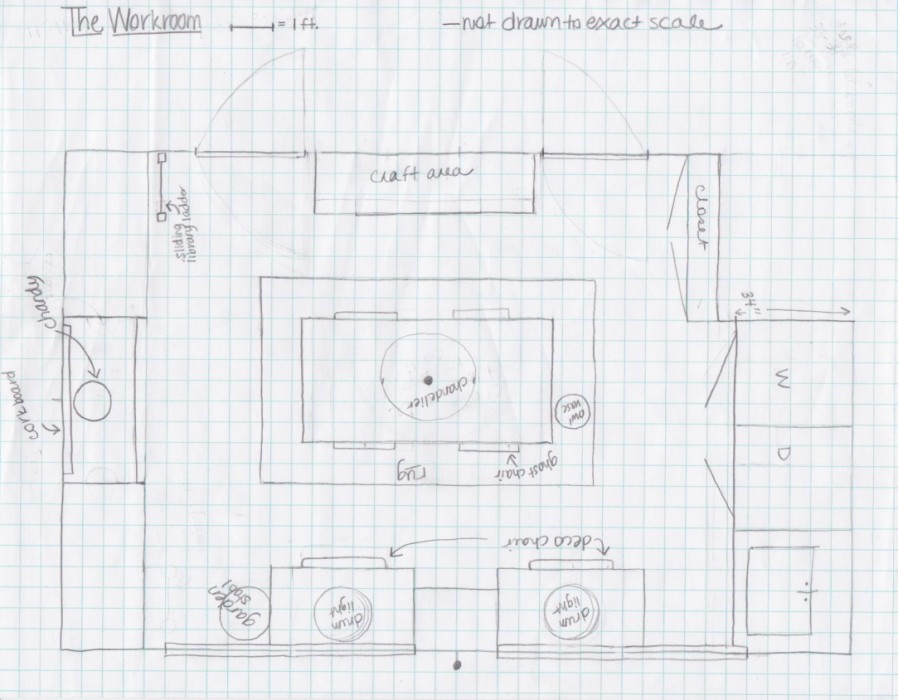 One of my favorite features of this room is 'my' wall—which is shown above with a sliding library ladder.   My set up will be very similar to this picture.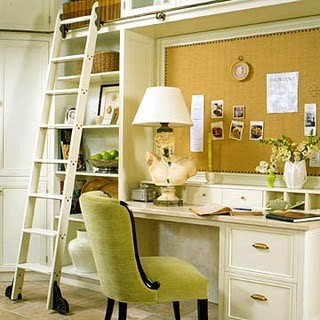 My desk won't be built in but will slide right into the space very snugly.    My cabinet maker has done several library ladders so I can't wait to see how this wall turns out.
We chose conch shell pink for the walls,  revere pewter for the built-ins, and azure water for the backs of the bookcases, all by Benjamin Moore.    And when I say 'we' I mean Darlene, who has a perfect eye for color.   The revere pewter is THE most perfect shade of putty that I have ever seen.
The other wall sketches turned out great too.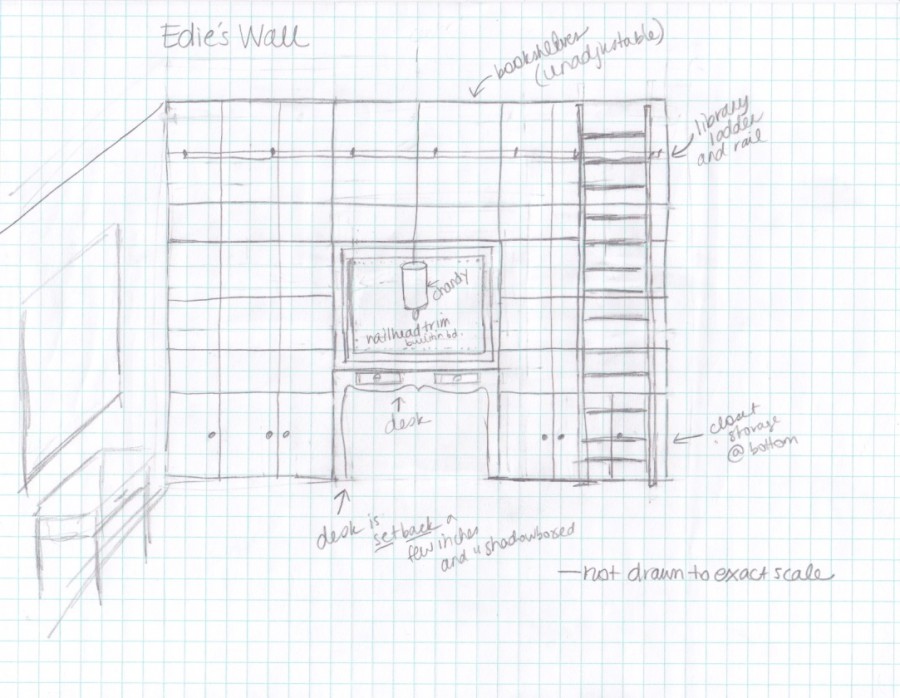 Girls' built in desk wall (on the front of the house with each desk under a window)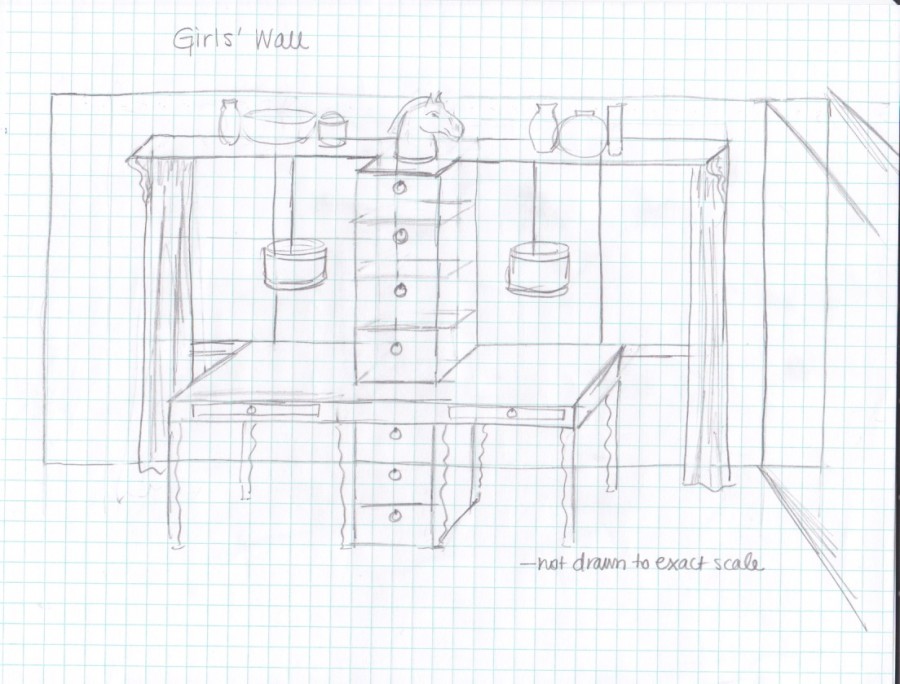 the craft wall—-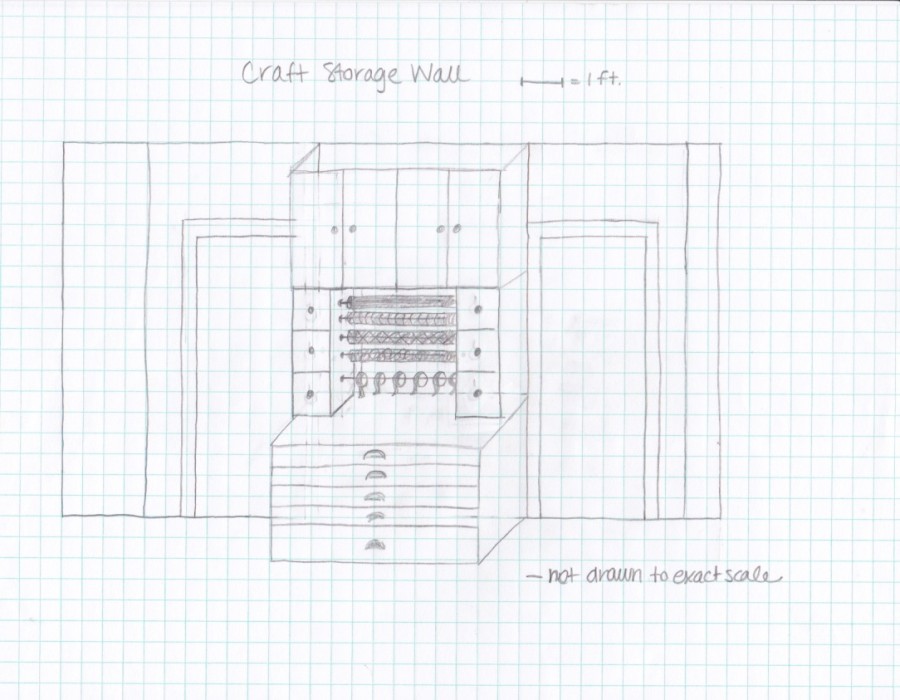 and the laundry wall—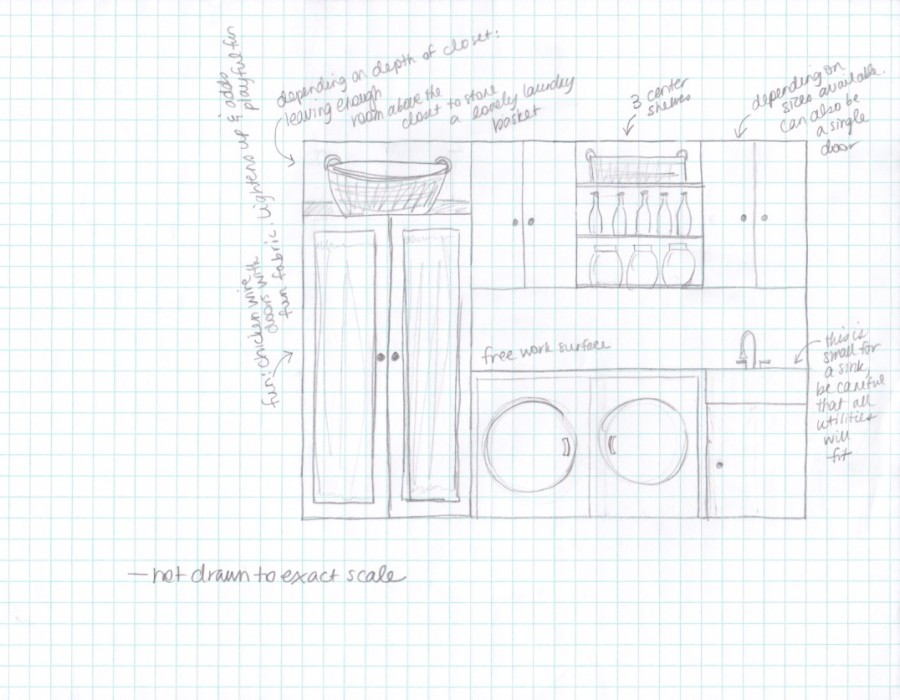 So there you have it—–my favorite room in the house—–at least until the laundry piles up!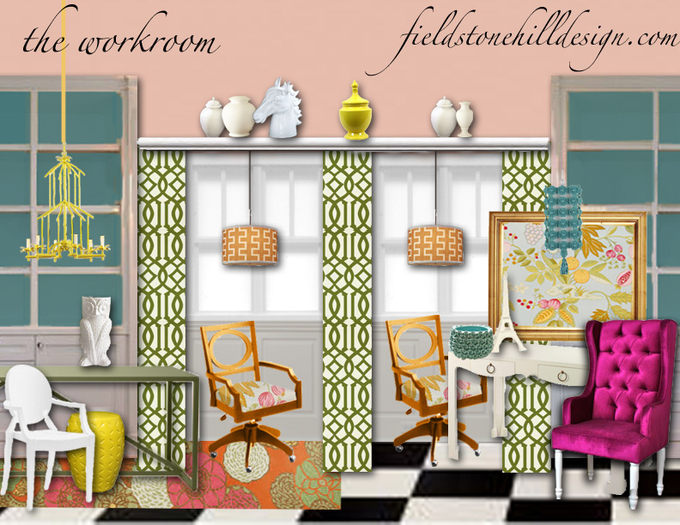 I can't wait to get to work in this room 🙂
xo,
edie