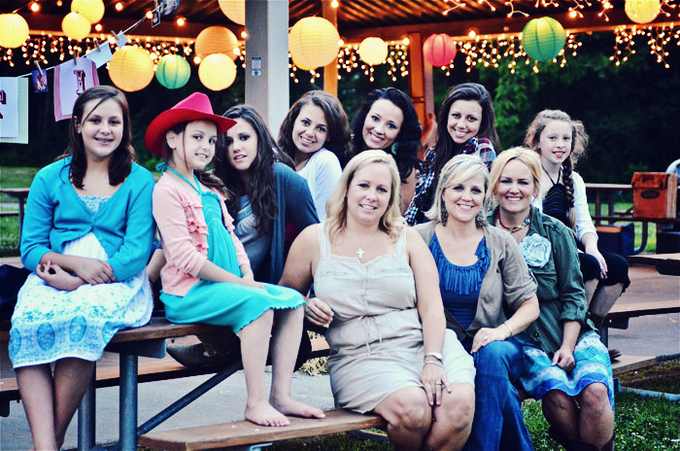 It was a magical night…..
perfect weather, perfect spring night
and just the right amount of banjo music
and pulled pork BBQ!
There are so many things to love about a square dance
but one of the most appealing is that it's just a big bundle of fun  for the whole family,
regardless of age or ability.
And all the girls in boots and sundresses just makes me smile.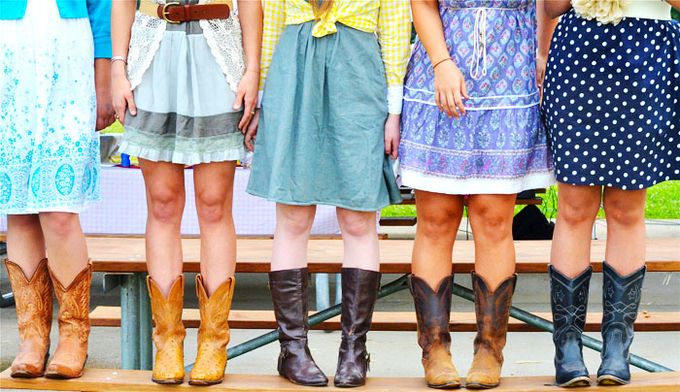 I do think it's the one activity in which
almost noone was texting and checking their phone.
Just good clean knee-slapping, sweat pouring fun.
You cannot do this activity without laughing.  A lot!
Score!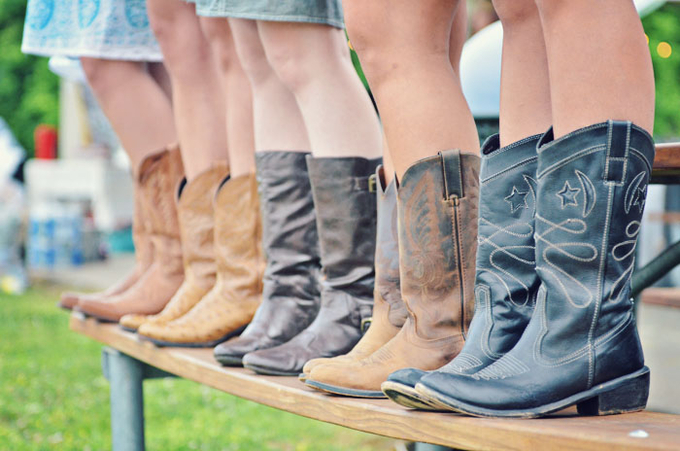 These kids and their friends and cousins had such a fun night together.
Andrew looks like a pro and NOONE outdanced my little Elea.
She was bringin' it baby!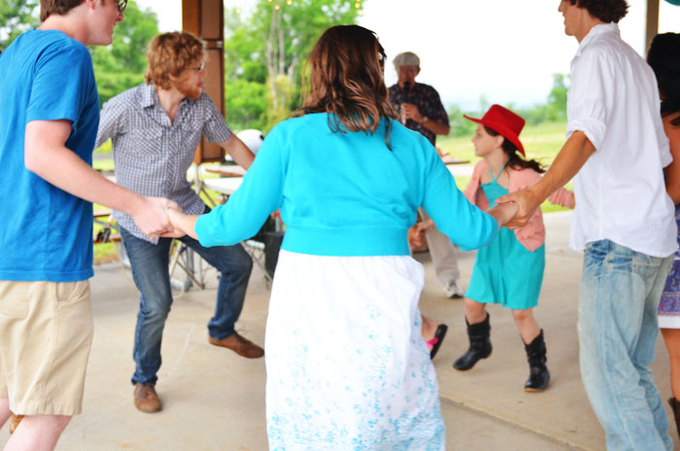 Doug and Cindy (Andrew and Morgan's parents–and my good friends) seem to know a thing or two
about southern shindigs!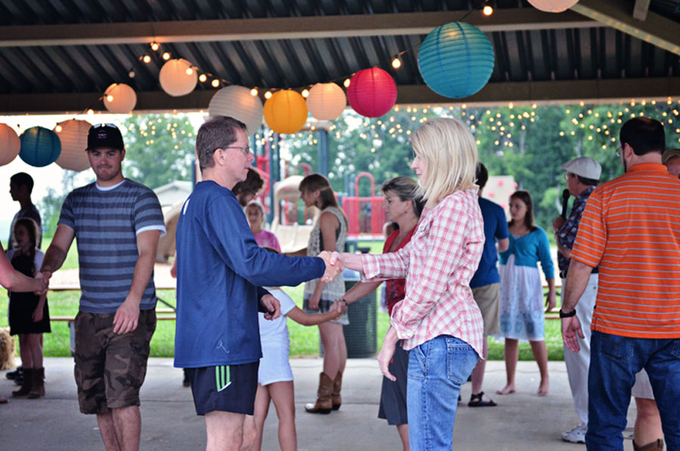 My brother in law, Mark, is one of those half empty kinda people.
He's very high on my list of people I love and I have a tremendous amount of respect for him.
But I've heard him say—-and I quote
"So why are we having ANOTHER square dance?"
My photographic evidence would show that he was having more fun
than ANYbody else.   He was fun to watch!
And this party simply would not have happened without my wonderful sister.
She made the pork (recipe later), brought nearly all the
heavy equipment, decorated, undecorated, told me to breathe,
danced all night long and then sat with me at midnight and
ate cake while we talked about the night's happenings.
I'm so thankful!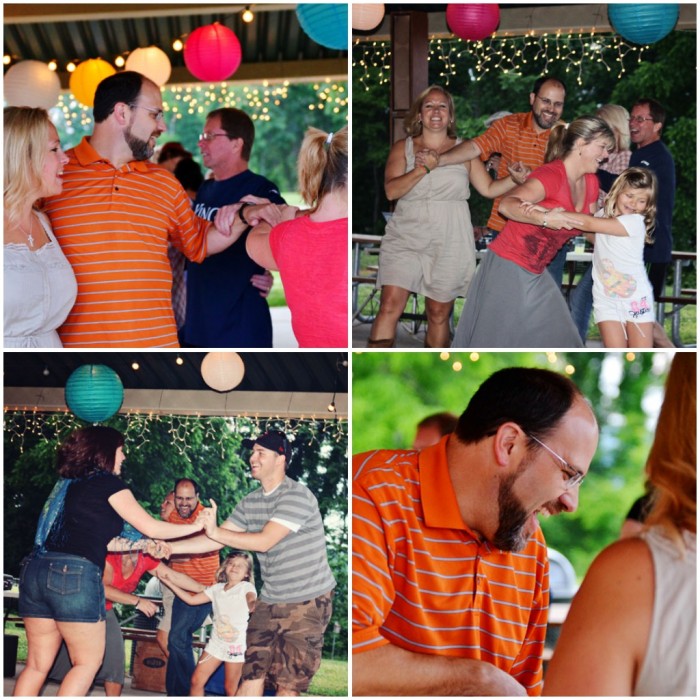 And that's their son and my handsome nephew Corey,
being such a good sport and dancing with
his cousins and sisters!   He's so darn cute.
Think 'Jacob' from Twilight.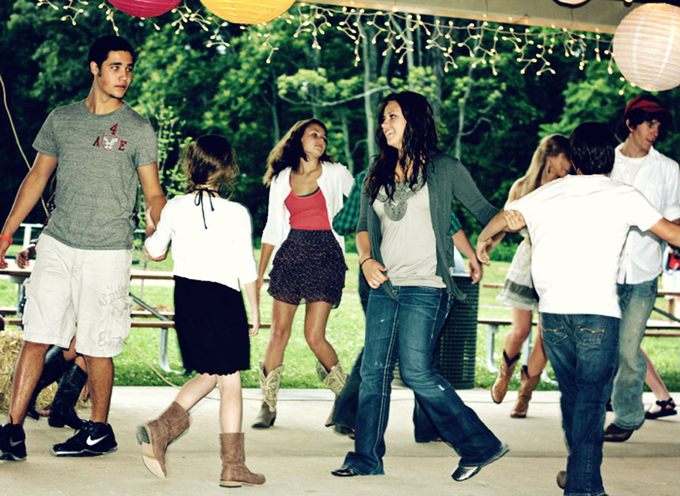 And this little square (full of cousins and siblings) kept getting all twisted up.
Everytime I turned around they were in a big tangle, laughing and
yelling at each other.  I don't think they ever got through the last
dance without being in a 8 people pile up.
They were Hi-Larry-Us and provided much needed comic relief.
Mike Hoose, our awesome square dance caller, finally gave up on them too.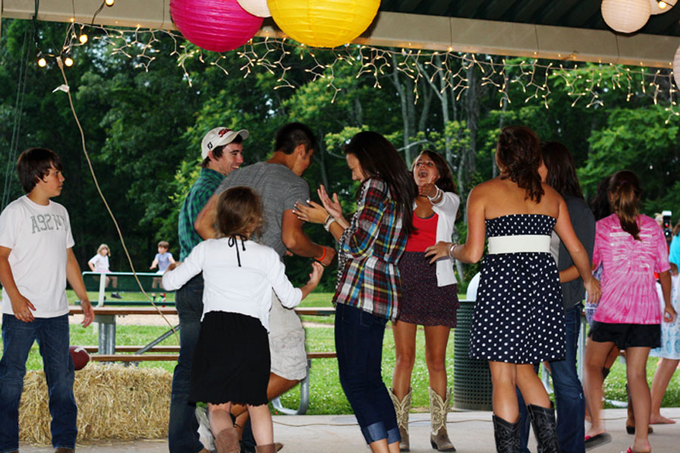 Marcus and Katilin got the hang of it pretty quick.   I was
so proud of Marcus, who was clearly out of his element.
He's such a good sport and in general such a joy to be around!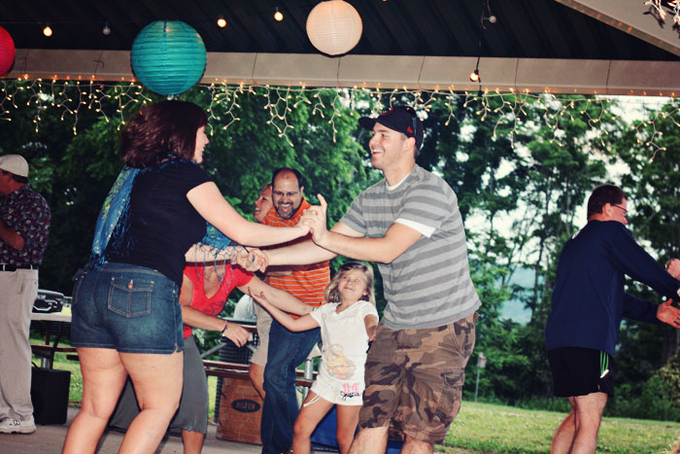 Taylor is my first-born, compliant good-natured boy.
He's almost always smiling and is THE most helpful person ever.
Always with the pleasant attitude to go along with it.
He did so much work for me that day.   Lifting, hanging, hauling, moving, driving!
I don't know how I manage without him now that he's away at college.
I miss him so much when he's gone.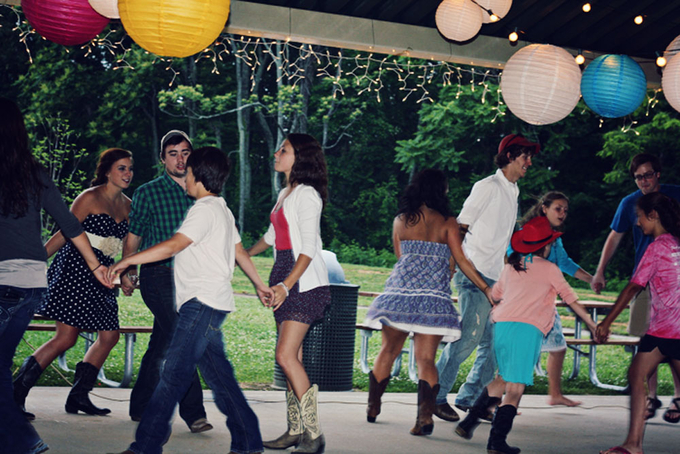 See, they're tangled up again.
I'm not sure who's to blame (could be Taylor and Corey?!)  but at least they're still smiling.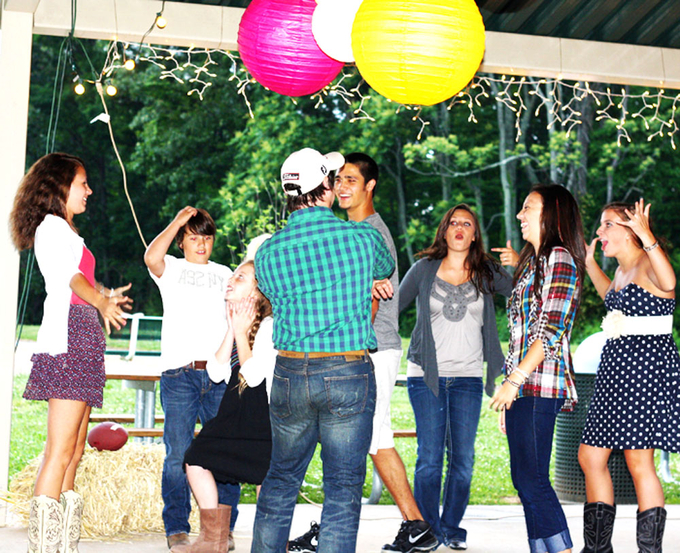 Doesn't it look like the most fun ever?  Well it was and I'll be back soon with more.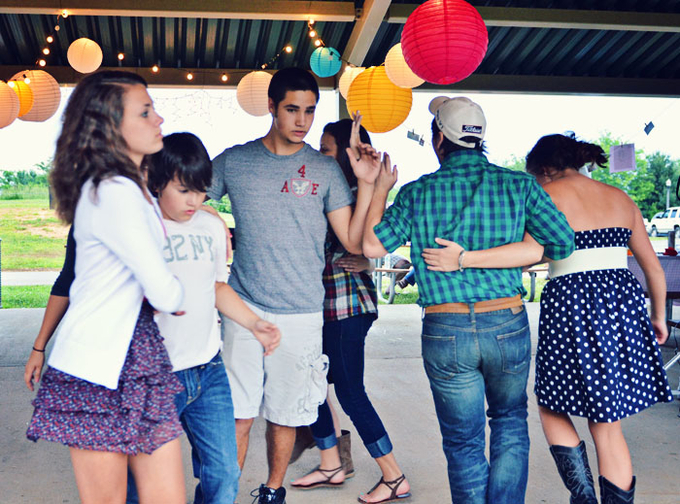 Most importantly,  Caiti was so happy
and said it was her favorite party of all time!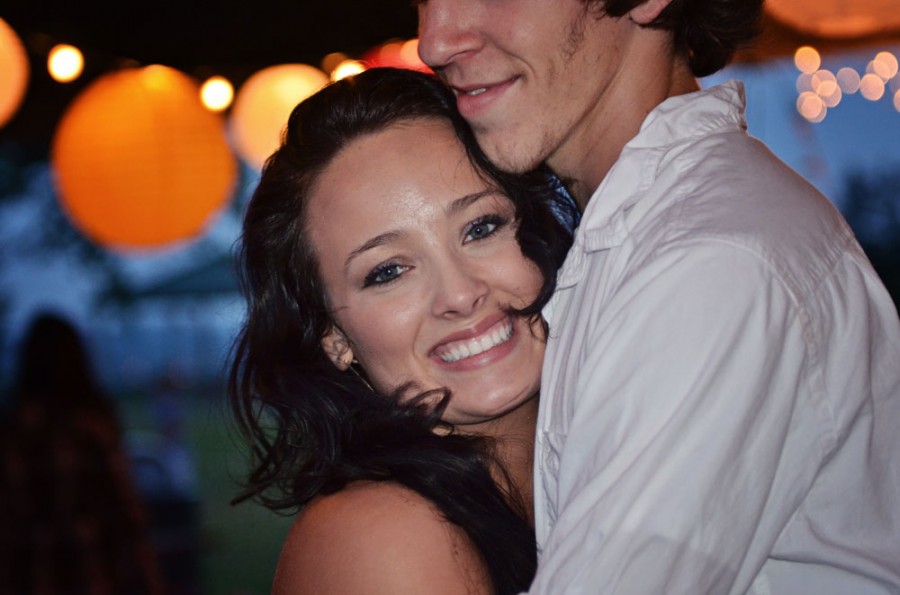 Enjoy this little video and pay close attention to the cutie in the red hat!