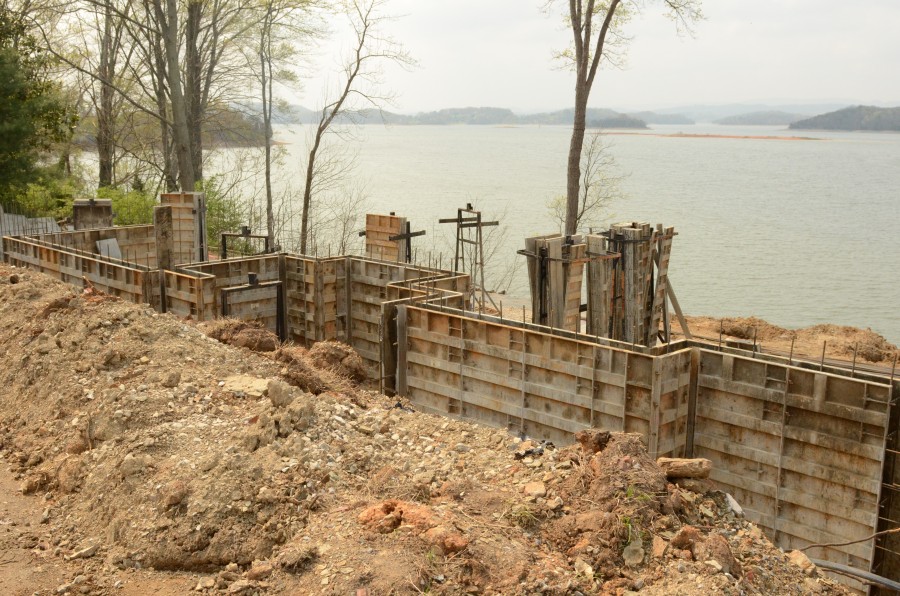 There are still days, since the fire, that I feel like an Israelite wandering in the wilderness.   Lonely and unsteady and heartsick.
Today is one of those days.
Rebuilding a life seems like impossible work.   Some days, I'm not sure I have it in me.
This wilderness is nothing like home.   Sure, I have everything I need and more.   And yet, I long for anything from the past—something to remind me of what once was.
Rebuilding a house is one thing.  But rebuilding a heart?  That's another story altogether.
I have beds and chairs and tables but it's all undone.  Just like me.
I have that vague temporary feeling that I'm staying at a roadside inn, waiting.
Waiting for the house to be built.
Waiting for the insurance.
Waiting for the ache to stop.
Waiting for something that never comes.
Or perhaps waiting for someone—-to tell me how to do this.
I don't know where to start.  What order to do it all in.  Do I need lamps and shoes and quilts or just courage enough to show up at the Lord's table for  the Bread of life?
Is it too late to wonder if this is all just a bad dream?
Do I just march on with life or is there time to fall apart?
********************************
There are breaks in the hazy despair and I find myself  excited about the new life.
It's such a picture of our life in Christ, the dying and rising.
But sometimes, in our desperateness, we just want to take back what we've lost.
The new life forces us to trust in Grace that's not our own.
The new life leaves us vulnerable,  without a true home, without the comforts of our idols.
No wonder the people of Israel  wanted to go back to Egypt.
I've turned my nose at the manna too.
This bread of heaven seems a meager substitute for the feasts I was accustomed too.
And that's when I see it.    The ingratitude.    The self-pity and the  selfish wanting.
If I can't learn to be thankful here, in this wilderness—–with this manna, will I ever know the true joy of going home?
Is that why He brought me here?
To show me that true  joy only comes with gratitude?
That gratitude is not a mere  feeling—–but that  it comes on purpose.   When I open my hands to ALL His gifts, even the manna.
The Lord  must build the house, or they labor in vain that build it.
So today I  pray:
Remake me Lord.   Rebuild me with the multitude of Your tender mercies.   May Christ be the chief cornerstone of this house.   And when I   fill it with the idols of this world, I ask you tear it down again and start anew.      Strengthen me in the waiting.  Comfort the aches of  body and soul.   Feed  me with the Bread of heaven and for the sake of Christ, forgive my ingratitude.  Restore to me the joy of my salvation.   Remove this heart of stone and make it new.   Amen.
Today, the concrete walls will be poured and the girls and I will go watch.  I'm reposting  this video from the Nester—-my dear sweet friend.   On days like today, it brings me so much comfort.   Thank you for your prayers today.  Comments are closed.