It's almost that time!
I can hardly wait til Monday.  We've had a few glitches but I don't function well unless there's a healthy amount of controlled chaos.
Thank you for your prayers.   We're enjoying time with our family after the passing of Steve's 95 year old grandpa—who lived a long, wonderful life and died with faith in Christ as his Savior.
This 'preview' tutorial is brought to you by Emme, our energetic and crafty ten year old.   She's our official rosette maker and loved making this tutorial for you.
I helped a little but I'm thinking pretty soon those little girls will be able to run this blog for me.
Maybe that's how Pioneer Woman does those 12 posts a day!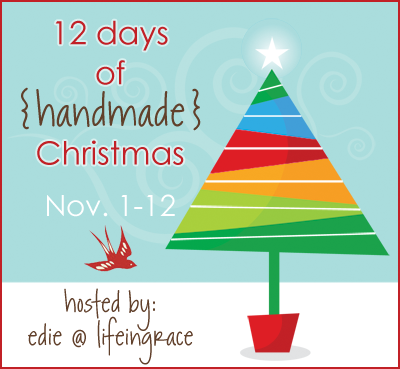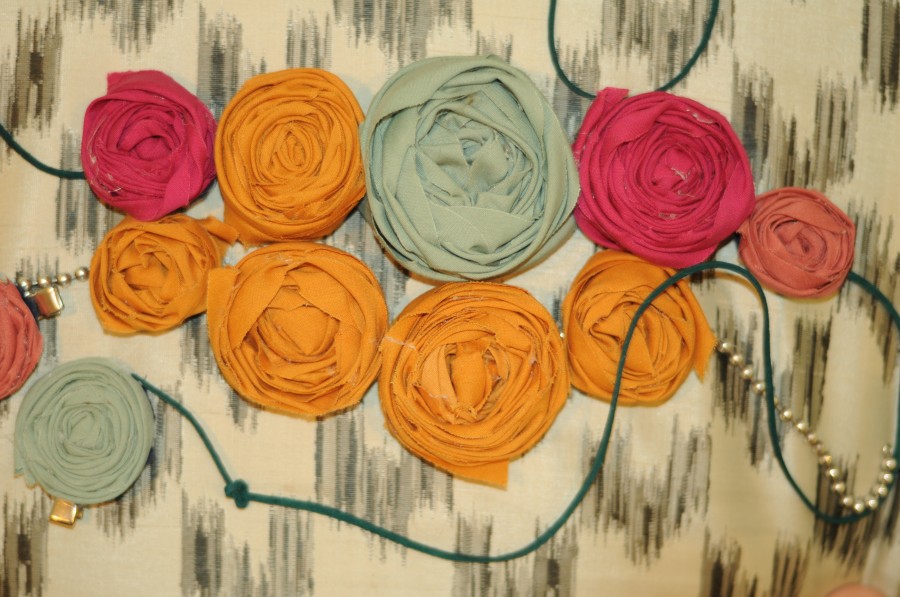 Materials:
long strips of 1 inch fabric (it doesn't really matter how long they are because the longer they are, the larger the rosettes)
hot glue gun
willing and able 8 and 10 year olds
We lucked up and found huge bolts of premade bias tape at our fabric store.  I think this store custom-makes their won bias tape to use on quilts.
Just keep wrapping and wrapping until it's the size you like.  You can turn the fabric with every 1/2 twist around the rosette or fold it in 1/2 as you twist it.   Folding it in 1/2 (which is how emme makes them) results in thin rosettes.
I turn the fabric first one way and then the other as I twist, which makes them 'poof-ier' and less perfect (which is what I like).
(i just realized I don't have the last 2-3 pics with me at present so I'll just explain it and upload them later—and we made a very long video but i don't have it with me either 🙁   i'll have to upload it later this week)
Then cut our felt circles that are slightly smaller than your rosettes and glue them to the back of the rosette.
Add a pin or a hairclip with a dab of hot glue and you're done!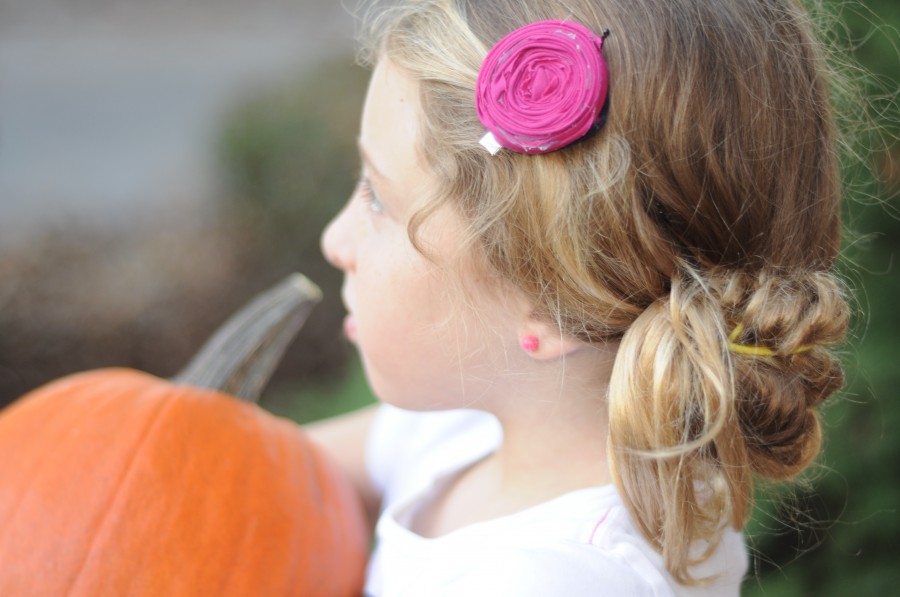 or you could make a smiley face pumpkin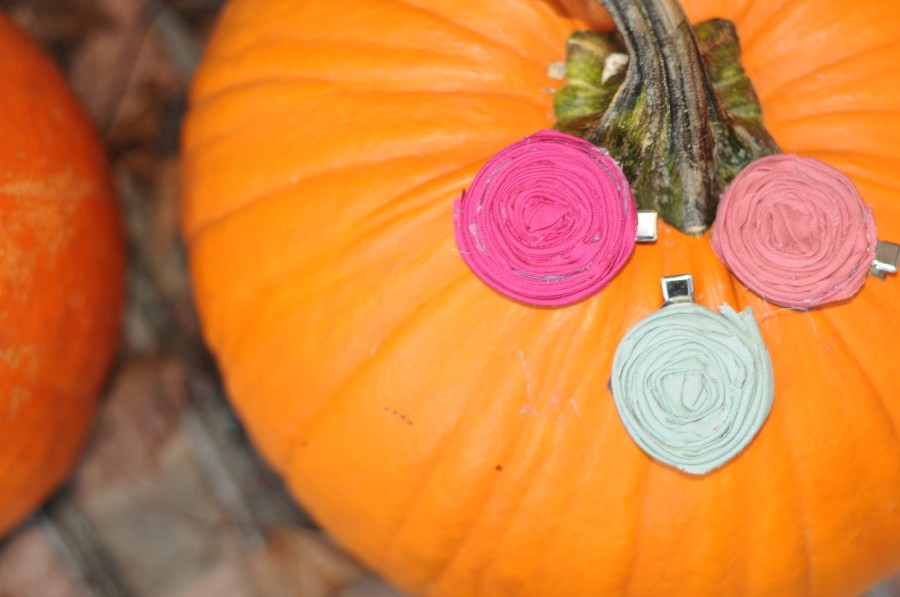 P.S. You could be fussy and take the time to remove all the glue that shows through. Or you could be fussy and glue mostly to one side so that it doesn't show through. But we're not fussy crafters. We're a little chic and a whole lot of shabby.