my mantel is always an evolving work-in-progress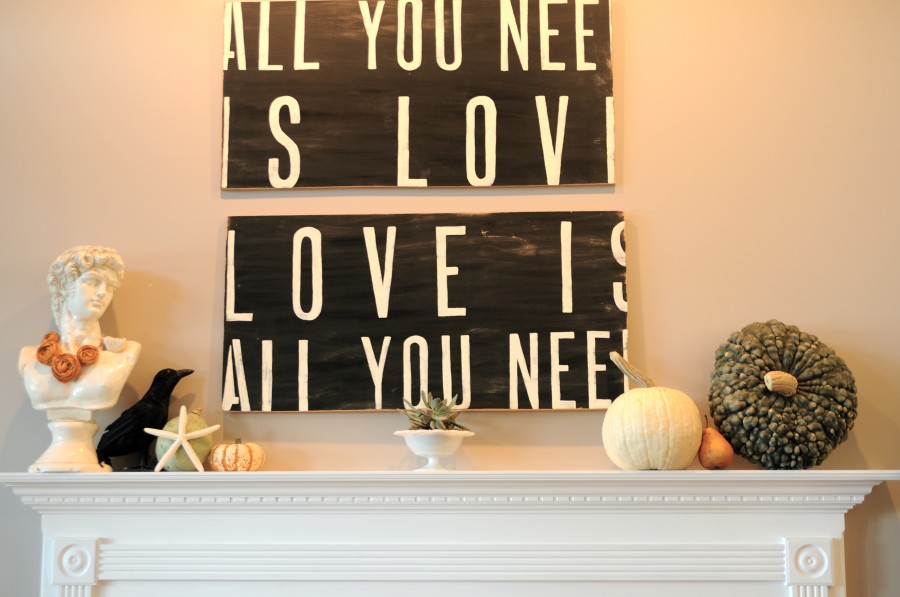 i made the rosette necklace yesterday and i thought it looked nice on the mantel…
but David probably doesn't like it–at least not strung around his kingly neck.


if i can get my act together, i'll show you how i made it.
i kinda love it.
the mantel—well, knowing me, i'll change it tomorrow.
for today, i  kinda like it too.
and my friend, the nester, inspired me to add my gnarly-so ugly it's almost cute-pumpkin to the mix!
it was the perfect addition.
to make this the perfect fall day, i'm making this pumpkin soup and this apple cake and listening to these guys sing and play the banjo.
now go visit the nesting place and see a million more mantels.   inspiration abounds.