The sale was supposed to start at 8am. By 7:45, 1/3 of my stuff was gone. Just like that. No time to mourn. No time to reminisce. Just gone. And by 11:30, we were packing up a small load for Goodwill and headed to the local fall festival. It was nearly the perfect yard sale. Caiti might dispute that there is such a thing.
My friend
Denise
, and her daughter Kelly, came and like a true blogger she strolled up the driveway taking pictures. I finally managed to get a few too but only after the crowd subsided.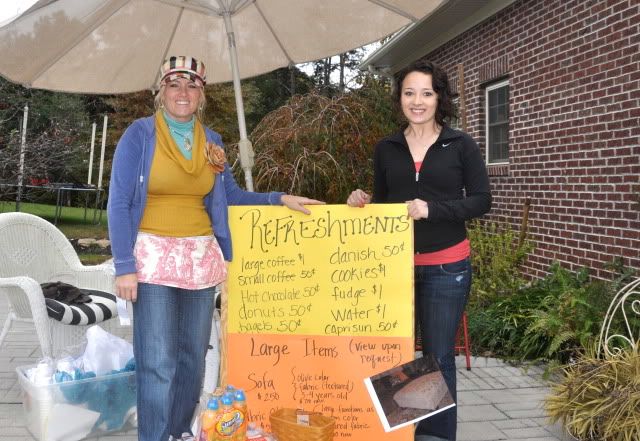 In short, I drank too much coffee, ate too much sugar and sold more fake greenery than any person should ever have in their possession. The fake greens ruled the day. Or was it the donuts?
I finally coerced my neighbor Renee to buy my ever-so-eclectic planter. She's a hard sell. She came back for a second look with her measuring tape and her beautiful daughter Natalie. Natalie must have made her buy it.
And then we were off the fall festival where we saw some talented dancers….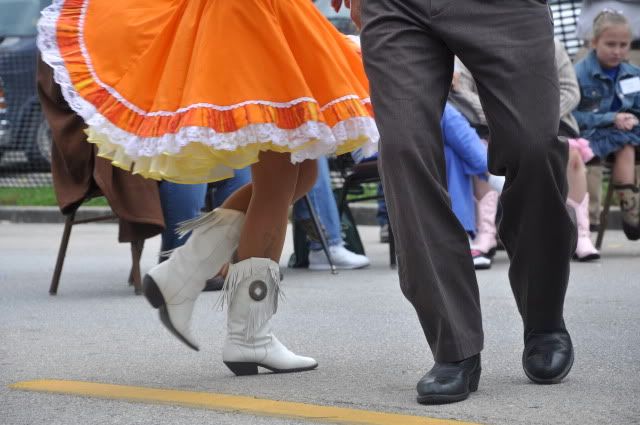 and continued the dietary disaster with chili cheese fries and a funnel cake.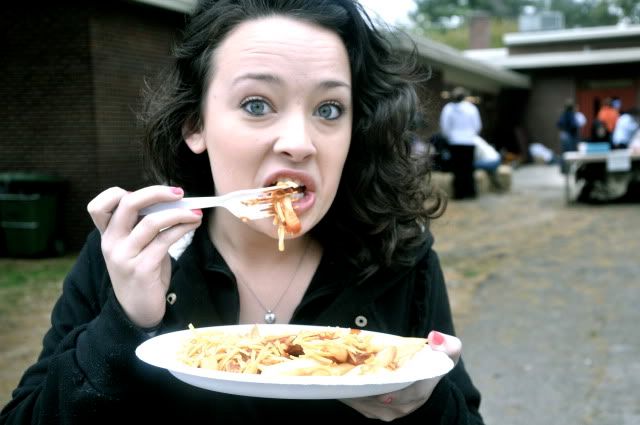 I'm collapsed on the sofa and can't decide if my headache is from the caffeine, sugar or possibly from the various makes and models of embroidery/sewing machines that are swimming through my head. Should I buy a slightly used Bernina Artista 180 or a brand new lesser model? If you have any advice on which machine I need or would like to comment on the outrageousness of todays' eats or would like to contemplate buying the last few fake greens,