The chair we found on our 'thrifting' excursion: $5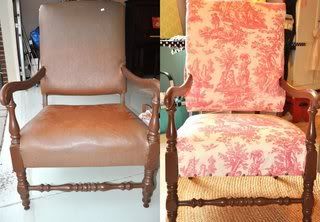 Our find of the year—a 1950's glider: $20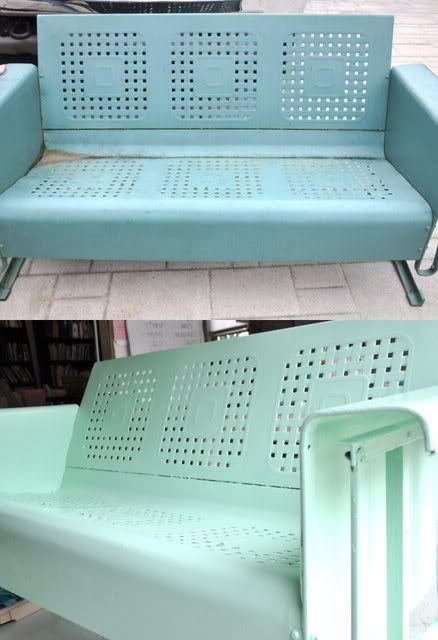 A can of paint, 2 yards of cheap fabric and child labor: $25 (and a homeade milkshake)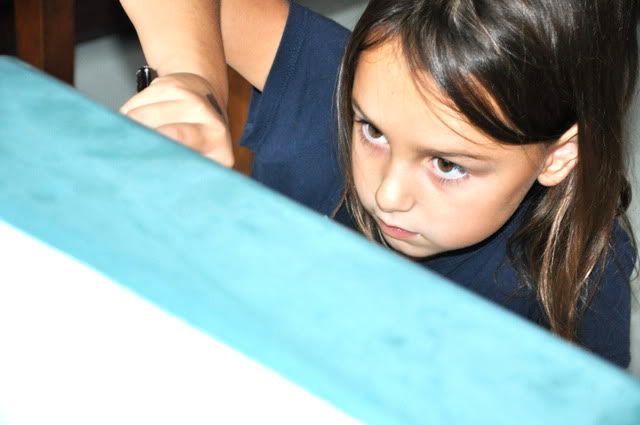 Having a perfect place to sew and knit and hearing your 7yo say, "When I grow up, I'm gonna be ONE crafty momma!" : priceless
Notes:
1. You're gonna ask me how I recovered that chair and I'm gonna tell you that there was weeping, gnashing of teeth, hammerin', staplin', and then I put an afghan over the side that I completely messed up. In other words, you should get your recoverin' tutorial from someone who measures twice and cuts once—-instead of from someone who just cuts! Thanks to Katilin for her help!
2. Just got that glider into the
'studio'
—thanks to Marcus and Macdaddy. I promise to show you soon—although I'm afraid the suspense is gonna be more exciting than the actual reveal.
Hope your weekend was full of treasures too!
I'm also joining Rhoda for her 'yardsale treasures' carnival. Visit her blog
here.