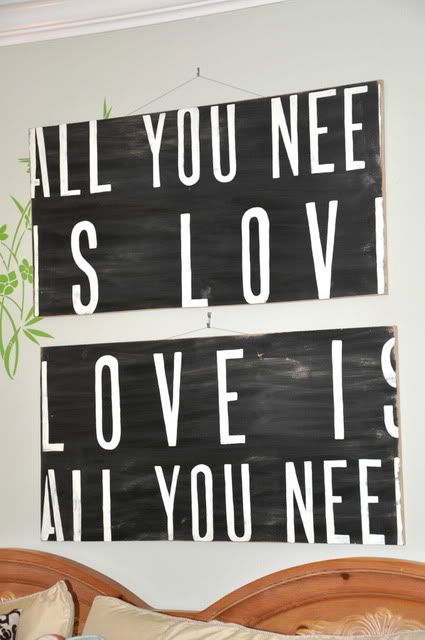 I bought this sign from My Sweet Savannah a few months back for our anniversary. It's traveled a bit around the house and finally landed over our bed. I enjoyed it as I sat for long stretches of time and read this weekend. I'm reading The True End of Civil Government by John Locke and a wonderful historical novel by Geraldine Brooks titled
March
. The latter is the story of Mr. March, the father of the characters of Little Women. Brooks is a fascinating writer and the book is oozing with historical detail about the Civil War and the antebellum South. I would add it to a must read list. However, if you saw my most recent Amazon order, you might be suspect of my reading list advice. Here are a few of the titles:
How to Read Literature Like a Professor
Galileo's Dialogue Concerning the Two Chief World Systems
Isaac Newton's The Principia
Mortimer Adler's How to Think About the Great Ideas of Western Civilization
It's confirmed. I'm a bit nerdy. With an uncanny love for words.
Be they in a book or on the wall.
Or almost anywhere at all.
Happy Monday!