I'm a walking fandeck of paint colors this morning. I have white on my arms, blue in my hair and stain on my nails. My LR walls are white-ish and my trim is just a 'hair' darker than that. I love the subtle contrast. I've been pouring through my beloved stack of Cottage Living Magazines for ideas. Their website is also still somewhat functional and I found this segment reassuring (on color trends) as I was painting my armoire peacock blue. Apparently, peacock blue is 'in'.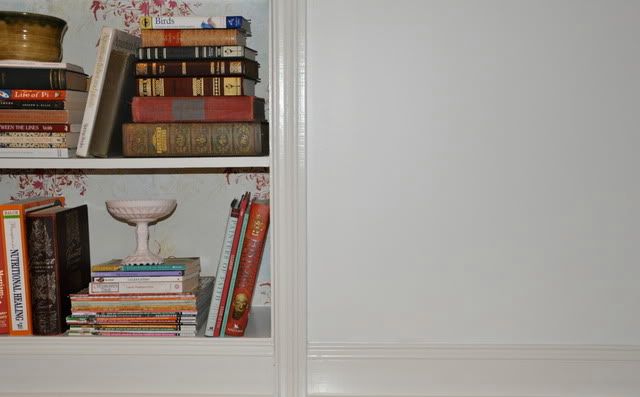 And I can see why. I am drooling over this armoire right now. Actually, I'm still antique-ing it with glaze to achieve just the right 'this armoire is really old' effect, but the color against the white-ish walls is enough to make you go weak in the knees.


I've got a blank canvas this morning. A fresh start. Did I say that I love the trim and the mantle being a teeny shade darker? Paint colors and details to follow. For now, I must focus the ADD monster in me and keep working. I also found this delightful picture on the CL website and I must say that my craft room (which is still only a figment of my imagination) is begging to be 'coral pink'.


TTFN!
BTW, my basement and dining room look like a cross between Goodwill and TJ Maxx! I should start a little boutique!