Edited to add:  I recently did a link party for patio furniture and I thought it'd be fun to add it to Kelly's party too.   Hope you enjoy the links.   Thanks for visiting!
Welcome to my 2nd Linky Party which I shall call 'Painted Patio Furniture: Blue and Improved'.   This patio set that I rehab-ed today is almost 15 years old and has been painted 4 times.   Today the color of choice:  aqua.   I seem to be obsessed with blue lately as you can tell from
this
 post.  I am also excited to be joining
'Metamorphosis Monday'
hosted by Susan from Between Naps on the Porch—a new blog to me!   Make sure and visit her site too.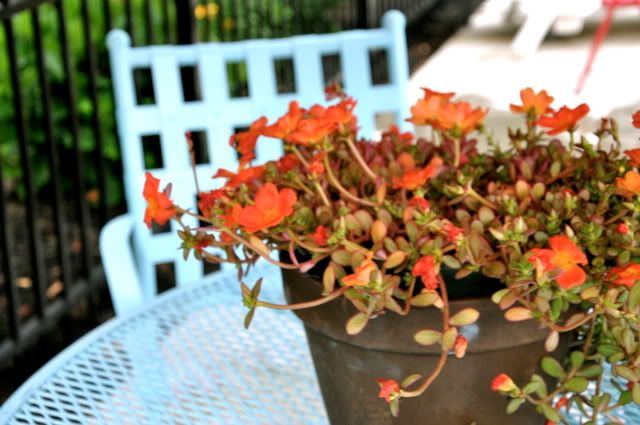 This beautiful before-storm sky is a beautiful backdrop for my 'before' picture.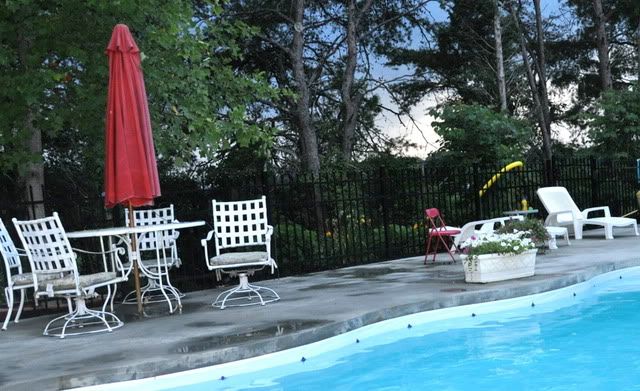 So, how does one solicit the appropriate help for such a project, you ask?  
All it takes is a little good food.   A little gourmet on Father's Day.
And they come running. Or spraying.
And less than an hour and a half later:  voila!!!!  Blue and improved.  I give you: 
And these children enjoyed some pool time AFTER I read them the 'pool rules' which you can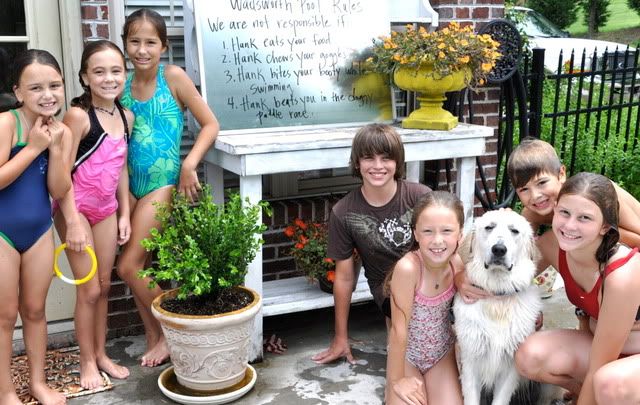 read here.    'Hank' is the 50 pound 7 month old golden retriever.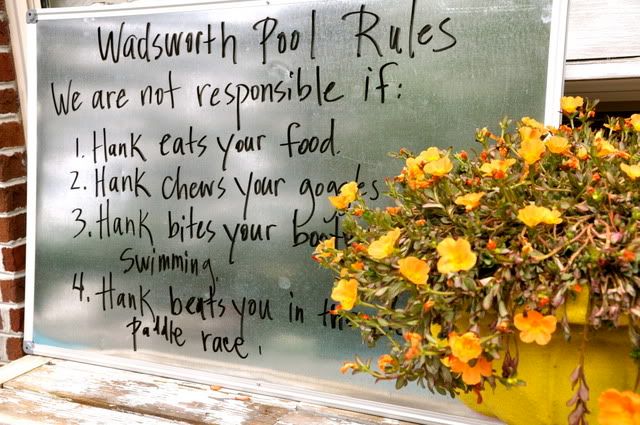 My patio is a plethora of colors……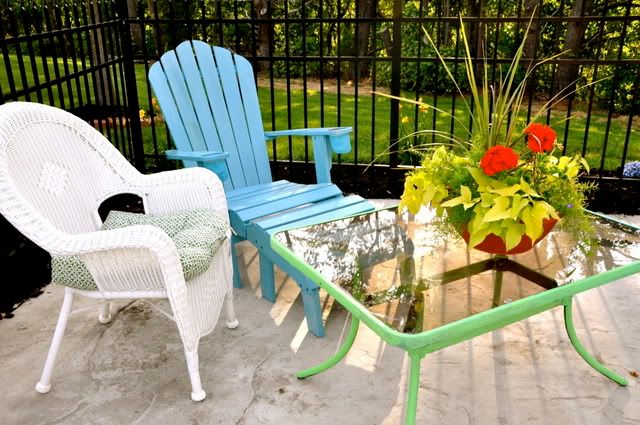 as are my legs.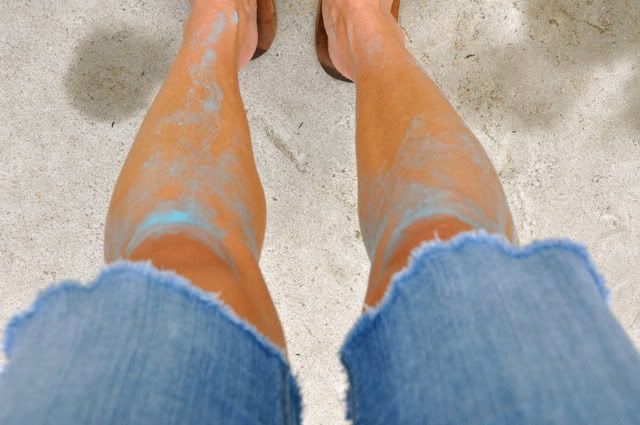 My trusty side-kick Nicholas aka Nick aka JohnnytheNightStalker  then began using the 'dropcloths' from our project to create this suburban cul-de-sac art creation.  He requested us to sit in as 'props'.  And I'm a little bit scared to inform you that he's starting a blog.  Consider yourself warned.