You can see my inspiration picture here.   What I really wanted to do was hang 'faux' board and batten and paint the walls.  But when Stevie said to me "Step away from the paint brush," I figured I should listen.  At least for now.  So to jazz up, or 'cottage' up my living room, I embarked on a picture wall adventure.   I did not buy any new frames for this project.  I shopped the house and found a wealth of treasure in a box that I brought home from my medical practice two years ago.  There was no shortage of frames and certainly no shortage of pictures in this house.  Now, they're all in one place.
I'd also like to find a fig tree or something similar to decorate the book stacks , but for now magnolia branches work perfect.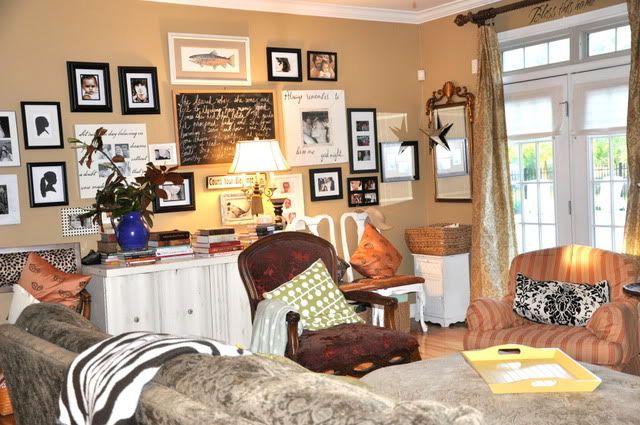 Maybe I should remind you of the 'before' picture.  Obviously taken at Christmastime.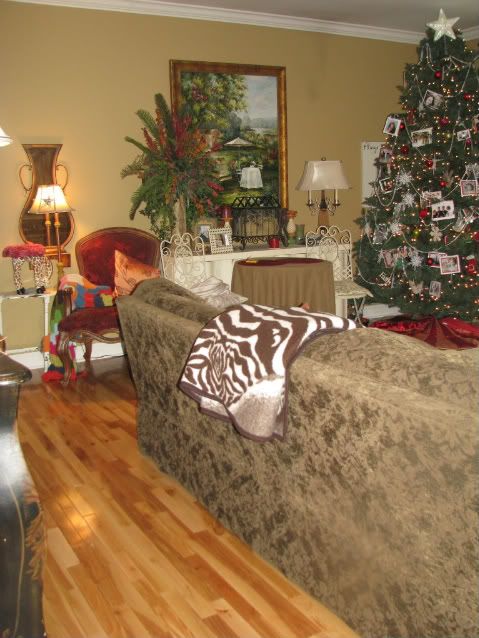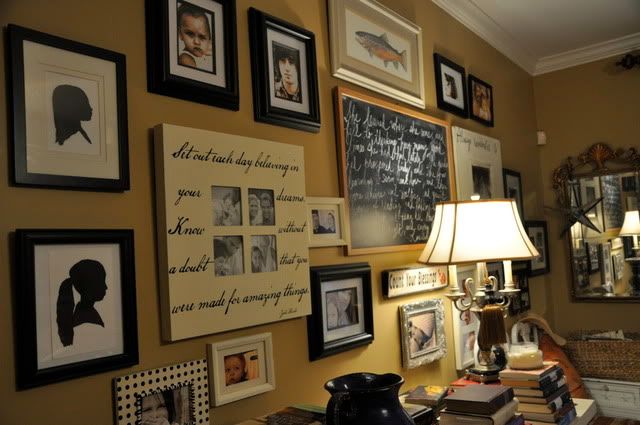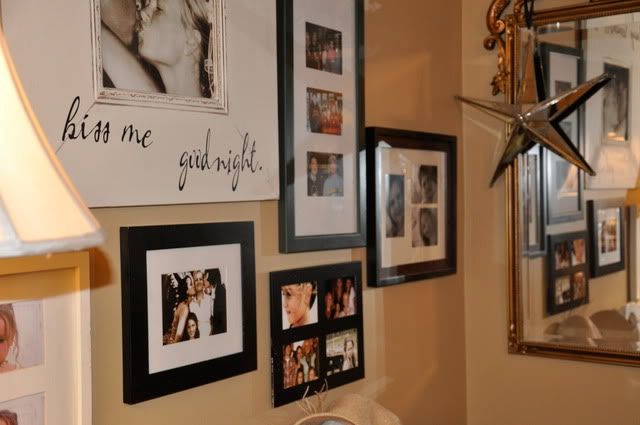 I wanted something 'black' on the wall, so I wrote my favorite passage of Eight Cousins on a little chalkboard and hung it as the anchor.


And since we're running out of bookshelves, these stacks of books are the perfect solution.