I've said it before, but I have a strict policy in my house. DO NOT UNDER ANY CIRCUMSTANCES TURN ON OVERHEAD LIGHTS. My children faithfully abide by the rules 'cause if mama ain't happy, ain't nobody happy'. Nothing puts me in a worse mood than someone turning on my Walmart-style flourescent light in the kitchen. So I was so happy to find out that the Nester was gonna host a party to celebrate lamps. I believe I currently have over 40 lamps or bookshelf lights in operation in my house. Lighting is everything. Next to lip gloss, lamps may be my most cherished earthly possession.
This is by far my favorite lighting project.   Once I removed the doors from my kitchen cabinets and painted them white, they needed to be shown off.  So I bought these bookshelf lights for $4.95 each at IKEA.   They are all plugged into extension cords which run behind the cabinets to plug in under the counters.  I know..I know…a little jerry-rigged ( or is it jury-rigged), but noone sees it.   And they look fabulous!
And this is my favorite lamp!  I added the starfish to him to  cultivate a little whimsy in what could have been a snobbish little  lamp.  He's like a college professor.  Of  botany.
Then there's the tall svelt mantel lamp.  She's all form and very little function.   But we love her, just the same.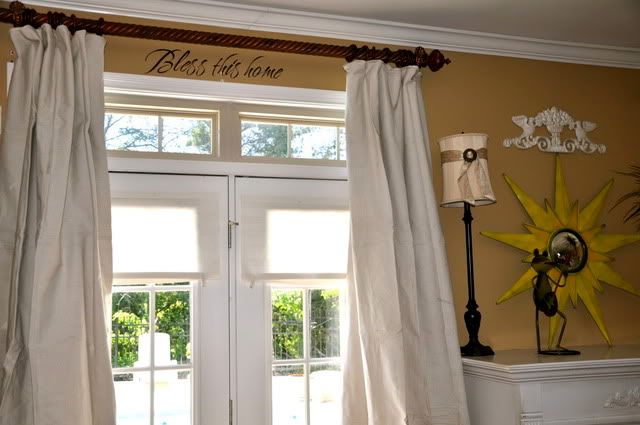 ……and my 2nd favorite lamp, the picture wall lamp.   She's very matronly and can nearly light this whole room herself.  Sorry, but my lamps are definitely gendered.   I haven't named them though.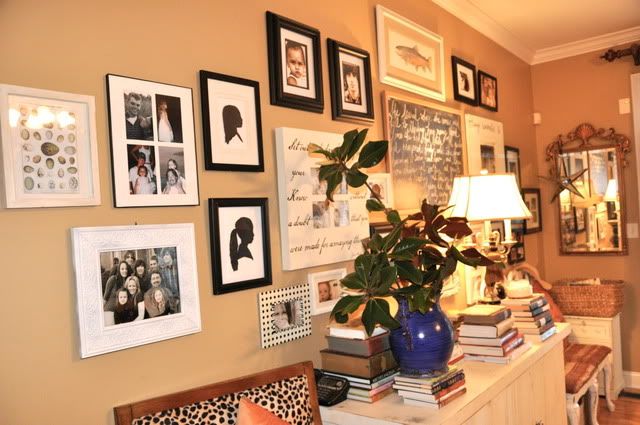 And who couldn't love these patriotic twins.   They work tirelessly day and night and are the only lamps that you can see from the road.   I love them.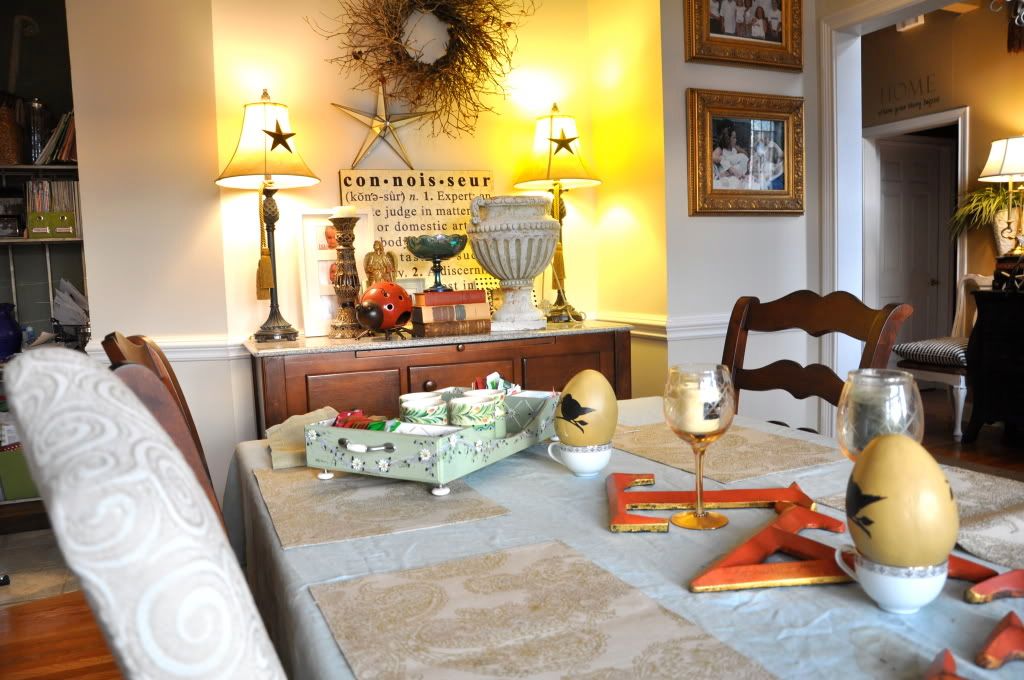 And last but not least, the IKEA lights in my homeschool room.   
That was certainly a Lampalooza of a  good time for me.   Click
here
for more lamp fun!  Thank you to my friend the Nester for hosting.  I'm contemplating a 'Painted Patio Furniture' party in a week or two, so let me know if you've got old stuff you can rescue!   It doesn't take much creativity to buy new furniture and it's much more rewarding to rehab stuff you already have!