Today, I'm giving you a sneak peek into my 'Cottage Kitchen Makeover'. And I'm planning on hosting a Mr. Linky party of my own Monday when I make my big reveal. I hope you'll join me…this is my first attempt to host…and I'm keeping my fingers crossed that maybe a few a you will show off your 'Painted Wood Projects' then. If you've painted any wood surface (cabinets, floors, picture frames, ANYTHING—-or if you've been wanting to paint some wood surface in your house but haven't gotten around to it, link up and show us your plans.  Spread the word on your blog and let's get everybody painting this weekend.  Of course we'd love to see stuff you painted months or years ago too.  That's this Monday April 26th.
Now for Mrs. Nester's Linky party, I have a confession to make. I have no L.Herbert Feathers and Eggs prints….. at least not yet. I'm always late for the show. Two seconds too late. Johnny come lately.   Like those ten years  I kept wearing blue eye shadow when everyone else had moved on to the natural look.  I do have a couple spots where they'd be perfect though.
First, in my guest bathroom that has also recently had a makeover, I'd love to exchange my faux eggs print (that I printed off the internet from
this
site) for 3 or 4 authentic ones.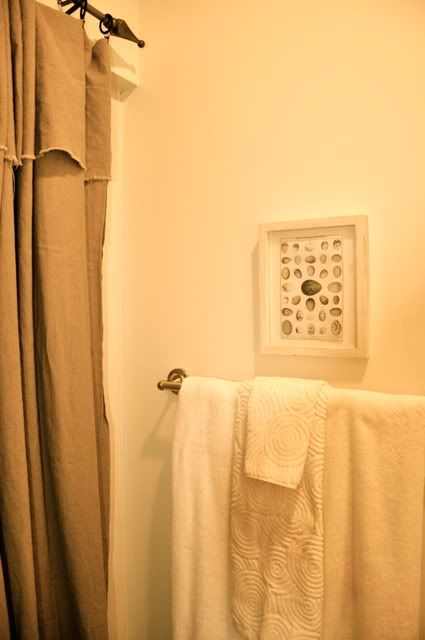 It's pretty cute but I need something bigger there.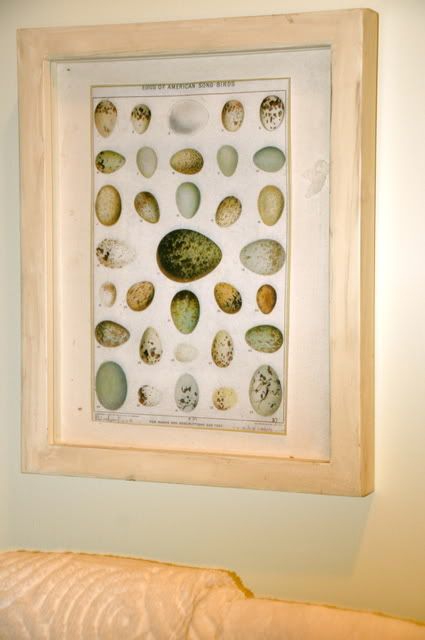 Or maybe in place of this bird print that's hanging on my newly painted kitchen cabinets.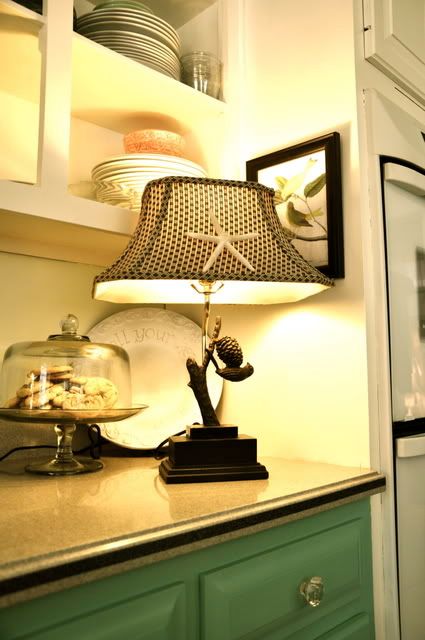 Or maybe here….in lieu of plates.   I love the plates but I never know when to stop with an idea.  We have nothing to eat dinner on because all my plates are hanging on the wall.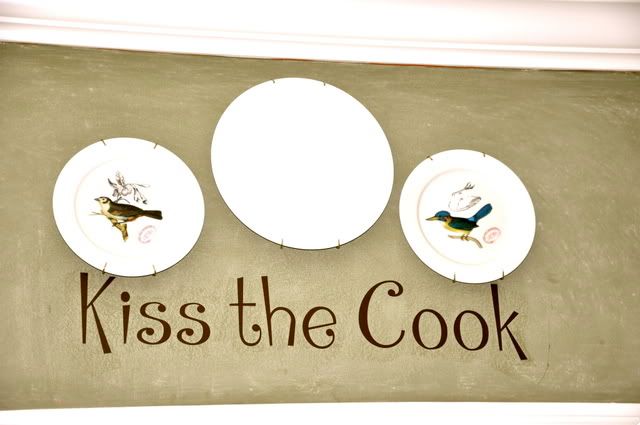 And now for more teasers……these cabinets were very standard oak finish with the doors ON.
So my painter and I have been very busy this week.  
And because my kitchen is 10 years old and not built by me, the lighting has always been an issue for me.  Hence, the 17 lamps I used to have in the kitchen.   But I bought these little bookshelf lights from IKEA and voila……custom lighting.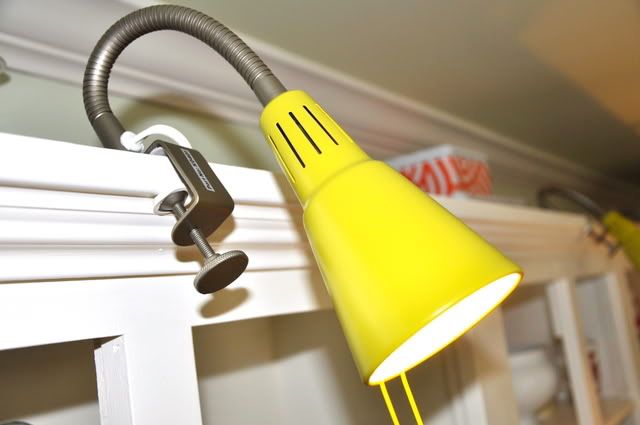 Make sure you come back on Monday for the rest of the reveal.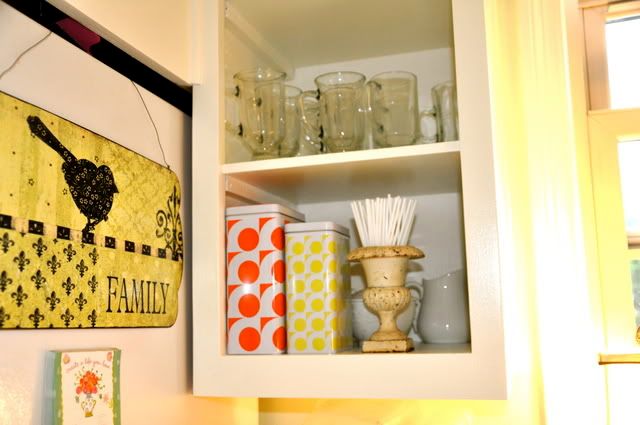 And link up with me for the love of painted wood!
Thank you my friend Mrs. Nester for hosting and for so graciously sharing all of your wonderful 'nesting' ideas!