As promised, here are a few of my favorites from the "Because Painted Wood is Pretty" linky party.  To see my new kitchen and all of the links, go
here
.
This is my friend
Kelly's
house. She lives in a beautiful house in the historic district of town and if I could go take these doors off the hinges and bring them back here, I would. I would have nowhere to put them, but I'd take them anyways. Aren't they gorgeous?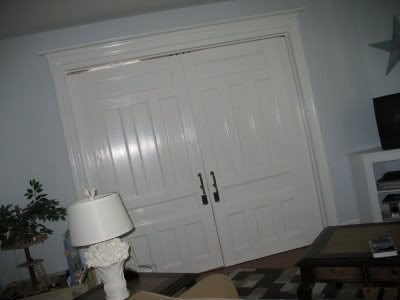 Then, there's
Sarah's
piece, which she painted and then added fleur de lis. Love IT!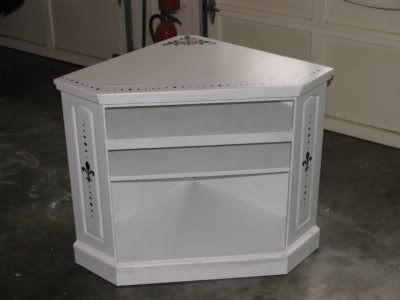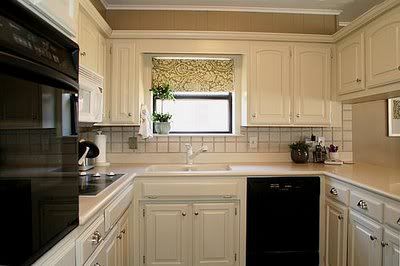 You mark my words (I used to love to hear my 'mamaw' say that) I will paint something this color before summer is out. I love this changing table from
A Familiar Path
.
And this is where
TidyMom
keeps her TRASH. I would crawl up in this beautiful primitive piece and sleep. She has other beautiful painted projects that you should go see. 
You must see this beautiful transformation at
Saucy's Sprinkles
…or as they call it in the business….this 'flip'. The whole project is amazing. You'll have to check out the whole house.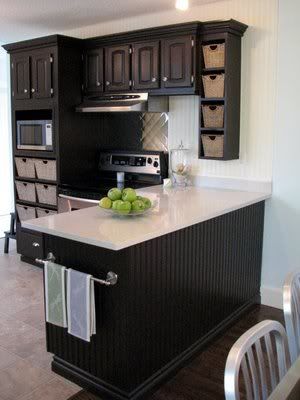 I'll conclude with the only
kitchen
that has more blue and looks more retro than mine: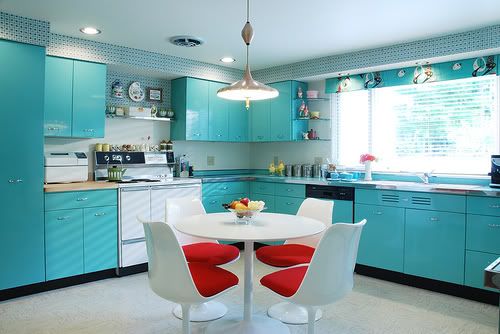 Thank you all for sharing. If I featured your project today and you'd like a copy of The Verity CD (my son's band) just send me an email! You can hear them play
here
.
The boys are playing at the World's Fair Park in Knoxville tomorrow.  We're all pretty excited about that.  Taylor is graduating with first honors so I'll be sure to take lots of pictures at the banquet and at Honor's Day tomorrow!
I was pondering showing you my modest bathroom redo, but it's sure to be quite a let-down after the kitchen. I'll probably show you anyway. Stay tuned!