I'm home.
There's no place like home.
My email address was hacked into again while I was gone.
I miss my new friends already.
My house has been transformed to a man cave.
I have full blown bronchitis…complete with fever and sputum.
I got weak in the knees to see Stevie again.
My girls made me promise to NEVER be away from them for any reason. EVER.
And I'm giddy like a school girl about all I learned and 
everyone I met.
Photos from Blissdom
Vintage Squirrel, myself, and Leigh Ann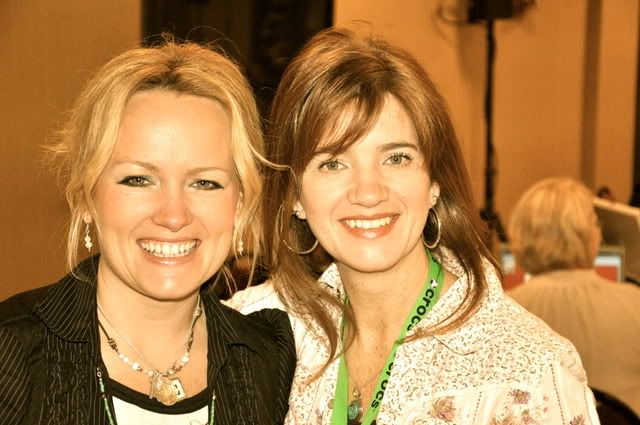 my new BFF from Pink and Polka Dot
my friends IRL Kelly, Denise, Leigh Ann
my favorite blog poet, Amber
Denise giving the Nester her bird….this will fly!
ummm, yes that's my friend The Nester, the sweetest girl on earth
and this is my exhausted snotty, coughing, febrile self……wearing sassy boots,
four necklaces, and far too much eye makeup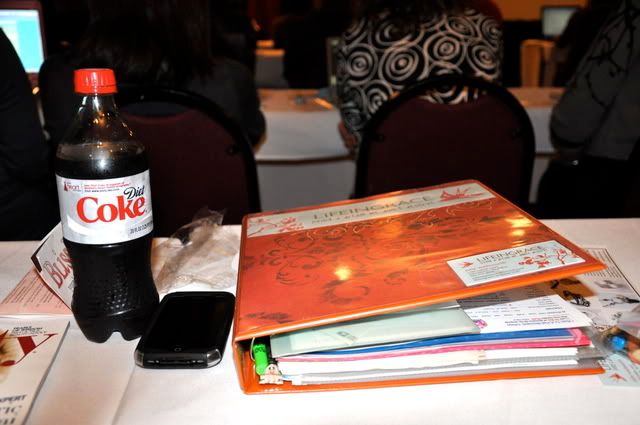 my Blissdom staff: diet coke, iPhone, my customized jazzed-out,bedazzled planner
My favorite piece of advice: Be true to 'your voice'.
more to come tomorrow.  i am weary.