The day has come. She's leaving and I can't stop it. She's promises that since she's only moving an hour away, it'll still be the same. And in some ways, I know she's right. But the comfort of having her here right beside me has been one of life's sublime blessings for me. And since I've always called her my guardian angel, I tell myself that God must think I'm 'okay' for now…..and He must have another someone for her to nurture and protect. I beg to differ.  But when I saw that big moving truck pull into my cozy little cul-de-sac, I knew it was time to face the music.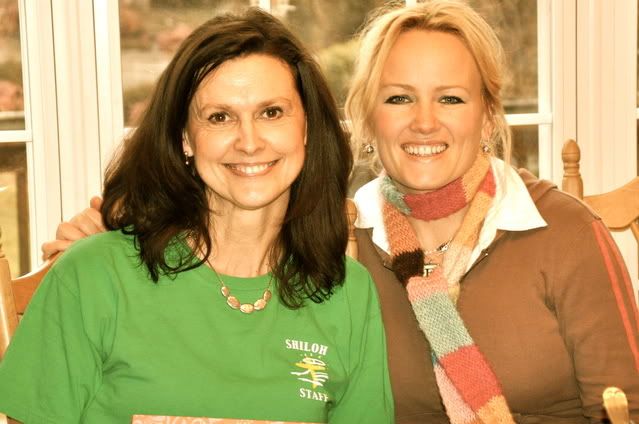 Long story short, I even procrastinate grief.  Elea said to me yesterday with teary eyes, "But Ms. Donna has known me my whole life."  Yeah, and you're one lucky girl to be able to say that. So after a nice lunch with her and Sue and Lenna, we decided that we're not really gonna say goodbye.  We're just gonna continue our friendship and pretend  fifty miles is of no consequence.  And it isn't….really.  But there's a whole host of things that run through my mind that will change.  That distance necessarily changes. Whether we want it to or not.  I am not quite prepared for those yet.  So I agree to not saying goodbye.  Not yet.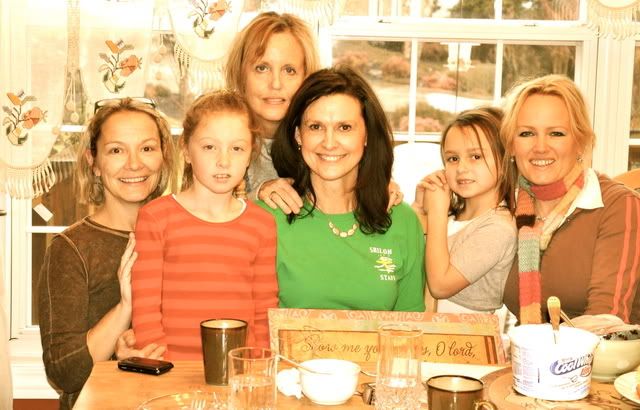 Good thing my blogging meeting is upcoming.  I'll be on the lookout for a new guardian angel. And boy will those be big wings to fill.  Someone who will call me and leave me sweet messages that say 'Just wanted you to know I love you and am thinking about you'.  Or someone who will teach me how to text….and then send me love notes about about how beautiful my Christmas decorations are .  Or someone who laughs at all my musings. Someone who will be to me as Christ-like as is possible here on earth.  Or someone who thinks I have great kids.  And make a killer mocha cake.  Someone who will always to be ready to lend an ear, a hand, a cup of sugar, and a free nursing assessment.  It's a tall order I know.  If you'd like the job, I'm taking applications and checking references.  You should know ahead of time that I'm a complete mess and not easy to keep between the lines.  But I reward those who care for me with food….so it's not a bad trade-off.
So Donna……I'll see you in 2 weeks.  Mocha cake in hand.  And thank you for showing us your true colors.
I have this song on my iPod and listened to it as I ran this morning…..and cried my little weary eyes out.  It was interrupted at one point by a message from Country Girl that said "I love and am thinking about you today".  God doesn't waist anytime in recruiting angels.