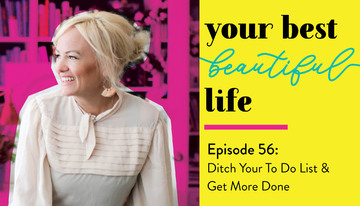 Episode 56 Show Notes
Ditch Your To Do List & Get More Done
You are going to love this episode y'all! It is a fun one as we dive into what it means to ditch your to do list and get more done.
Find More about Dr. Edie and what she's up to here:
This episode of Your Best Beautiful Life is brought to you by one of my favorite things in the world, my Young Living oils and supplements. I lead a group of over 8,000 women and I educate them in a private Facebook group. Head over to www.ediewadsworth.com, grab your starter kit and get started with me today.
Thanks so much for tuning in. Join us again next week for another episode!