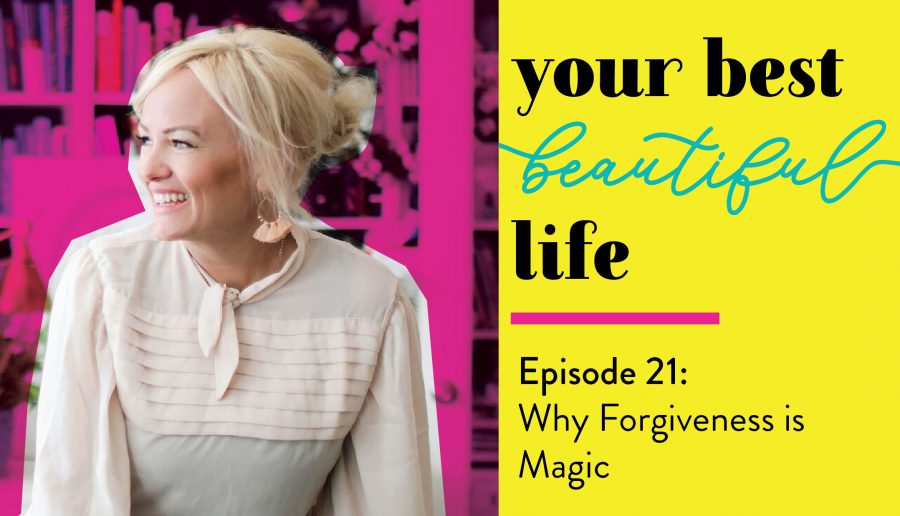 Today we are talking about why resentment is poisoning you, why forgiveness is magic, and three steps that you can take to forgive someone. Let's dive in!
04:04 – Where do we get the idea for forgiveness? We didn't come up with it. We got the idea of forgiveness from the Father of all mercy and forgiveness.
14:18 – There are some practical steps that we can take when we're talking about forgiveness between us humans who don't have this perfect forgiveness and this perfect mercy.
16:57 – Forgiveness takes this negativity and the emotions and the drama, and it just drops it.
17:48 – Three quick tips that might help you make this transition.

This episode of Your Best Beautiful Life is brought to you by one of my favorite things in the world, my Young Living oils and supplements. Especially as women, we know that we're the glue that holds so many things together and we just want to feel better and have more energy and having more control over our moods and feel less stressed and have our hormones not be crazy. I want you to imagine a life where you've plenty of energy, plenty of patience, and all the passion to do the things you're called to do.I lead a group of over 8,000 women and I educate them in a private Facebook group and help them get started on this natural lifestyle.
If that interests you, head over to www.ediewadsworth.com, grab your starter kit and get started with me today. It is so much fun. You're going to enjoy the journey.

Get on the waiting list here for Life Mentoring School
Get Dr. Edie's Book All the Pretty Things Here