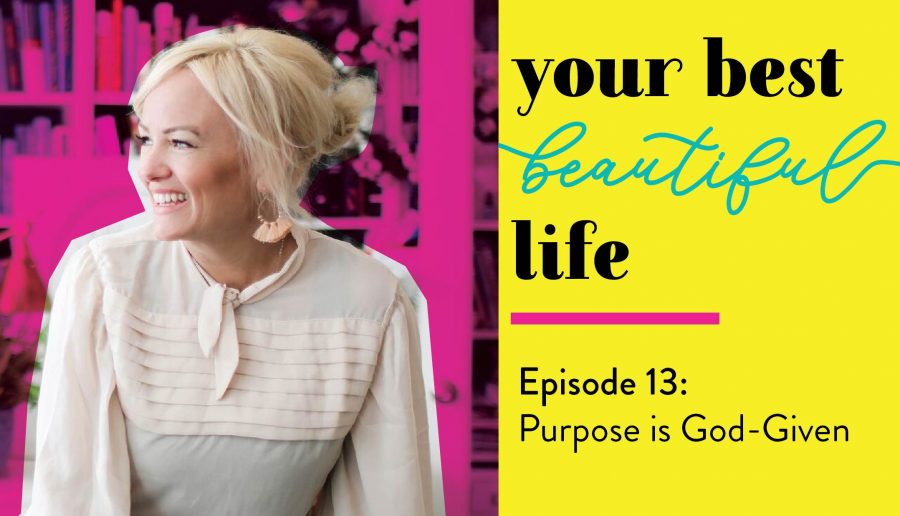 Did you know that finding and LIVING your purpose is not that complicated and can be simplified into a few core ideas.
I know this is important to you (it had me in KNOTS for years) and I want to give you the clarity I have found around one of life's most important questions.
This week on the podcast, we are diving deep into this topic with FIVE STRAIGHT DAYS of PODCASTS and I promise that you will leave this challenge with CLARITY & CONFIDENCE.
To help make this easier, I've created a free resource for you that will give you a REAL FRAMEWORK to uncover your calling, your purpose – and it's something you can actually work through fairly quickly.
Here's what you'll discover in this new series:
How you can instantly feel relieved about what you put on earth to do (WHEN I LEARNED THIS, IT CHANGED EVERYTHING!)
Purpose is not something we find or do but something we are… which free us up to CHOOSE how we want to use our time and gifts and resources. (THIS ONE HELPS ME so much when there are decisions that all could work!)
Why worrying and being confused about purpose is a THE THING that often keeps us from moving forward and taking action. (AFTER UNDERSTANDING THIS SHIFT, I WAS ABLE TO start taking massive action towards my dreams)
The obstacles that come up as I move into my calling SHOW ME THE WAY. They aren't a reason to give up, they are THE PATH that leads us to more meaning and peace (THIS ONE is a game changer!)
Click here to get the field guide! (You'll get an email with a pdf download!). http://liveyourpurposechallenge.com