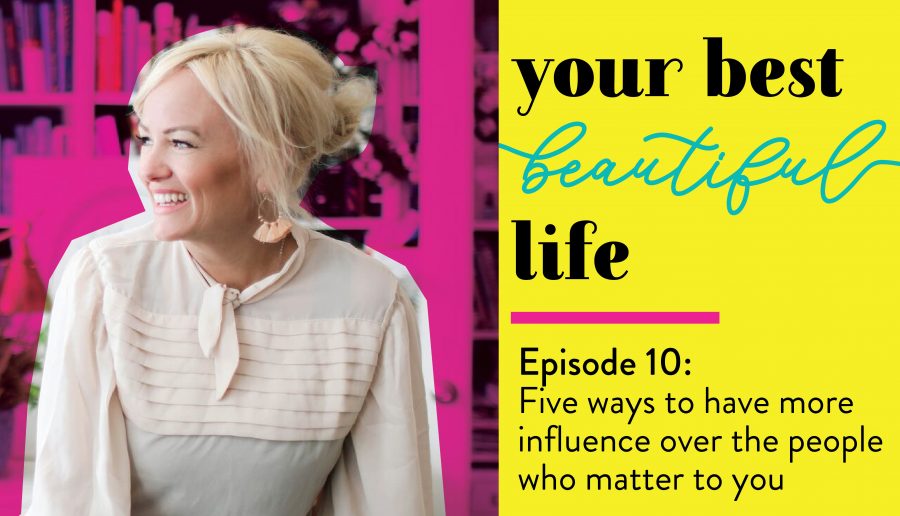 In this episode we are talking about your influence over people who matter to you and 5 ways that you can increase your influence over the people who matter most.
That could be your spouse, your kids, the people you work with, your mother-in-law, maybe in your business. I want to have a long-lasting, true influence on the people that I love in a positive way. I know you do too, and I can tell you that there are no shortcuts to that. Let's chat about it!
How to have influence for the long game, not just an immediate result.
What it takes to be 100% responsible for our relationships
The importance of story-telling to help increase our influence.
Literally walking it out.
What it takes to be 100% responsible for your relationships.
Why increasing your influence is backwards from what you think

Life Mentoring School: This episode is sponsored by my new coaching program that is launching August 26th, called Life Mentoring School. You might be a good candidate if you have big dreams for 2019. If you want to be better than you've ever been, if you want to live with more peace and joy and love, if you want to get more done with ease and grace, if you want to be a better wife and mama and friend, you want to be stronger and healthier, you want to do meaningful work that matters, you want to move past the hurts and the wounds that have held you back, I am here to help.
I will be your mentor. Let's make this your best year yet. Join my Life Mentoring School monthly membership coaching program, which opens on August 26th for the only time that we will open enrollment this year, and I will see you inside. I can't wait to watch you change your life.

Get on the waiting list here: Life Mentoring School