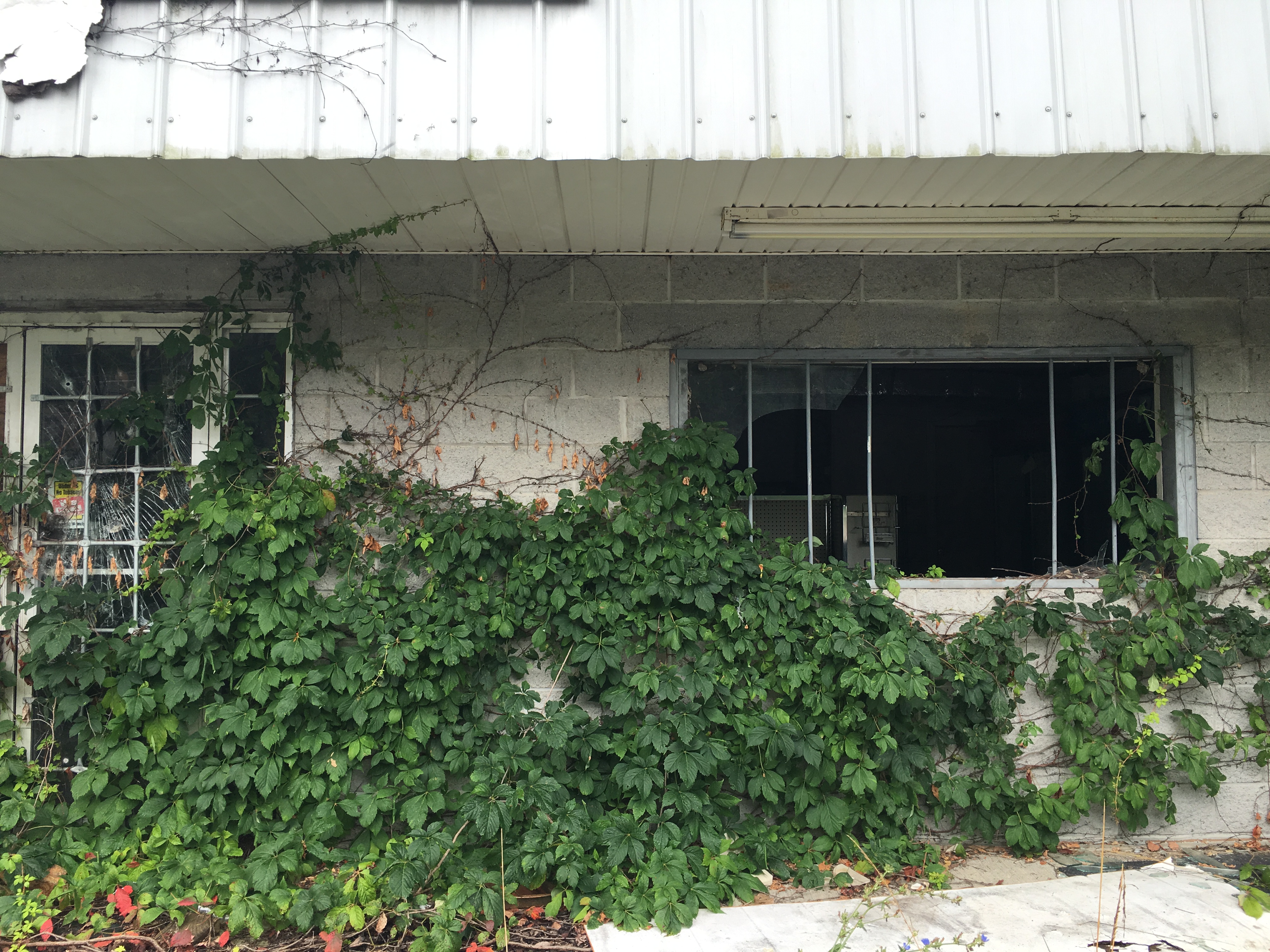 When my sister Gina and I were little, we stayed at my Mamaw's trailer a lot while Mama worked two jobs trying to put food on the table.  Daddy and Mama were divorced and Daddy had a hard time staying sober.  Looking back, though we were loved, chaos wrapped around us like summer vines slithering up the sides of everything.
The only bright spot on that hot summer mountain were the gerber daisies that Mamaw helped us plant from the benevolence Easter basket the country church brought us on good Friday.  We watched those flowers for weeks, inching up little by little, declaring that hope could thrive in the most unlikely places, if given half a chance.  Finally, Sister had had enough of me bragging about my pretty yellow daisy and how much taller it was growing than hers.  One sticky July afternoon, she broke it off at its root.
Mamaw came unglued and I knew that the sins Sister paid for that day were not just her own.  At first, I tried to protect my little sister and get between her and the switch but after my arm got grazed, I lost my courage and cried and begged Mamaw not to do it.
From the last part of Chapter 8:
That night, I lay in the twin bed beside Sister and felt the heat coming off the welts on her little legs. Despair came over me, and I wanted to ease this pain for her but was unable even to articulate the pain I felt myself. I hoped Aunt Glenda would come and get us the next day so we could play with my cousin Jamie and get out of this place. I wanted to go home, even if Mama had to leave us by ourselves all day and night. I wanted to be anywhere but here. If only it could be my legs that were hot with stripes, and not Sister's.
We just lay there, both of us staring down a hard reality—that so little in our lives could be rightly accounted for.
I wanted to hug Sister and tell her that we all do bad things and that Mamaw had whipped her too hard. Or tell her I wish't that I had the nerve to break a daisy off at its root, which was the kind of outright rebellion I would never have the stomach for.
But I didn't do or say anything. I lay awake, alone with my regret and emptiness, mad at myself for not protecting her, inching over to the edge of the bed to give her plenty of room to sleep, careful not to rub up against her legs.
***
My sister is the strongest and yet kindest woman I know and today is her birthday. I thought it'd be the perfect time to tell her how much I love her and to thank her for taking such good care of me all these years, gerber daisy  notwithstanding.
(I'd actually love to try to recreate this picture but I'm gonna need a nice velvet shirt and a good Shawn Cassidy shag. My sister still makes that same face, by the way.)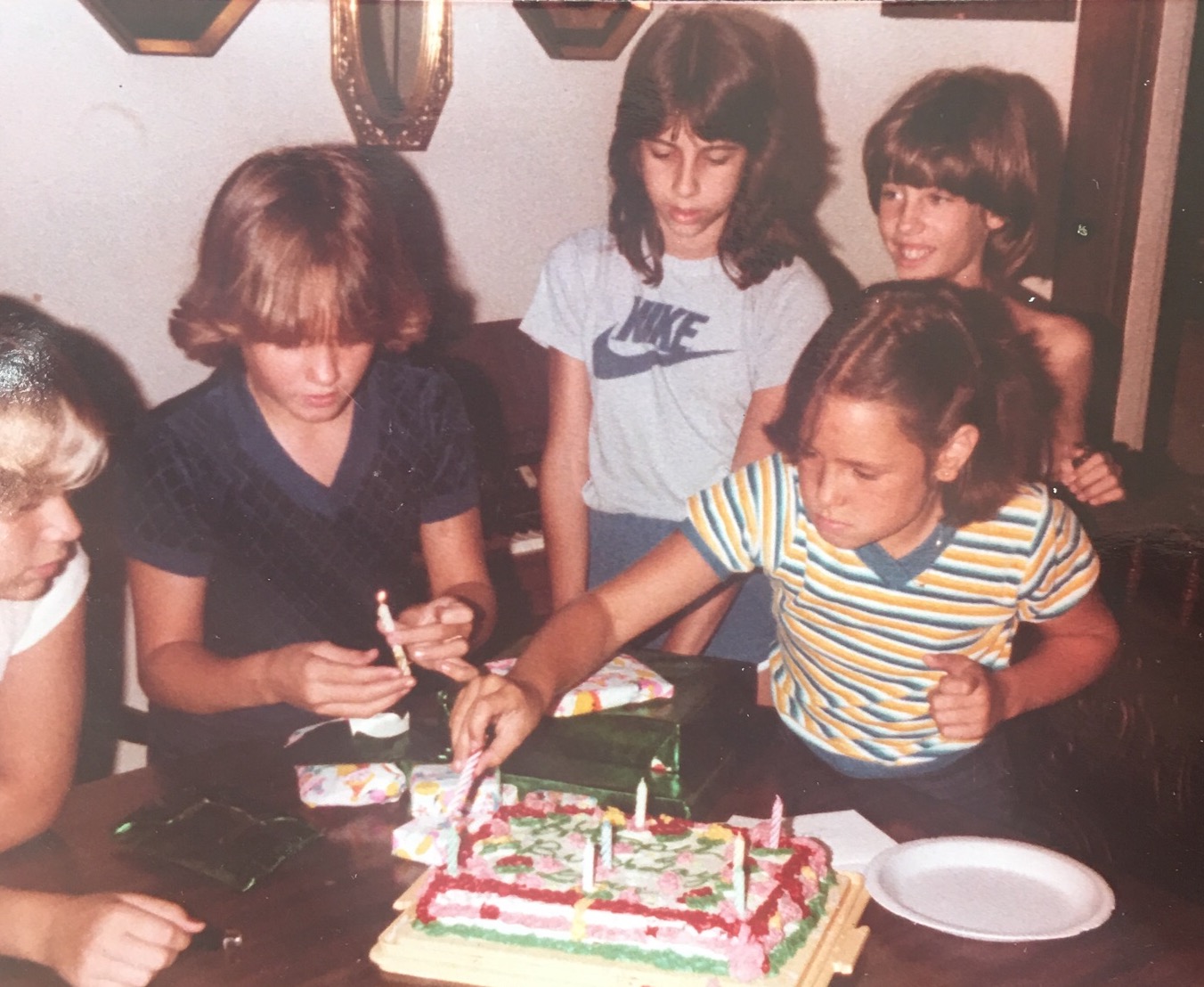 This is what I wrote about her in the acknowledgements section of my book:
To my sister:  Nobody has walked with me through this fire like you have. Nobody else knows what our hearts know and nobody shares the same broken heart. Nobody else could have been my soul sister but you and I thank God everyday that he gave you to me.   You have been the one constant in the chaos, the anchor in the storm, the fierce protector of my always-bleeding heart. You have guarded this family with your life and fought hard to see every silver lining. You are pure light, a dazzling reflection of our Father's love.
I wrote it months ago and when I read it, I still get teary eyed, because I wouldn't be who I am without her. She has been my rock for as long as I can remember.  And I know you feel the same away about your sisters and your sister friends, who've walked with you through life's worst and best. Maybe you should call her and tell her today, even if it's not her birthday.
And with that, it seems like the perfect time to invite you to consider joining arms with me to on the launch team for All the Pretty Things!
If you are interested in a fun and loving sisterhood environment where we'll read the book together over the next six weeks and have our own private bookclub, I think you'll love being a part of this.  We're looking for about 300 sister friends.  You don't need a blog or a platform or a thousand Facebook friends.  The only requirement is that you believe in  God's  message of  love and hope for the world despite the hard circumstances we often find ourselves in.  We'll use my story as a spring board to think about your stories and how sharing them can be a lifeline for others.
That's it.  So if you're willing to link arms and help us get this message to people who need it, I'd be so honored.
What you'll get:
a full digital copy of the book in the next day or so
access to a private Facebook group where I'll use live video to host our bookclub and community
a printable book study to aid in discovery & discussion
300 new sister friends (that will be the BEST part, I promise!)
If you're interested in joining us, click here!
Watch the video and fill out the form and then Tyndale will be in contact with you! Can't wait to see you inside the group!