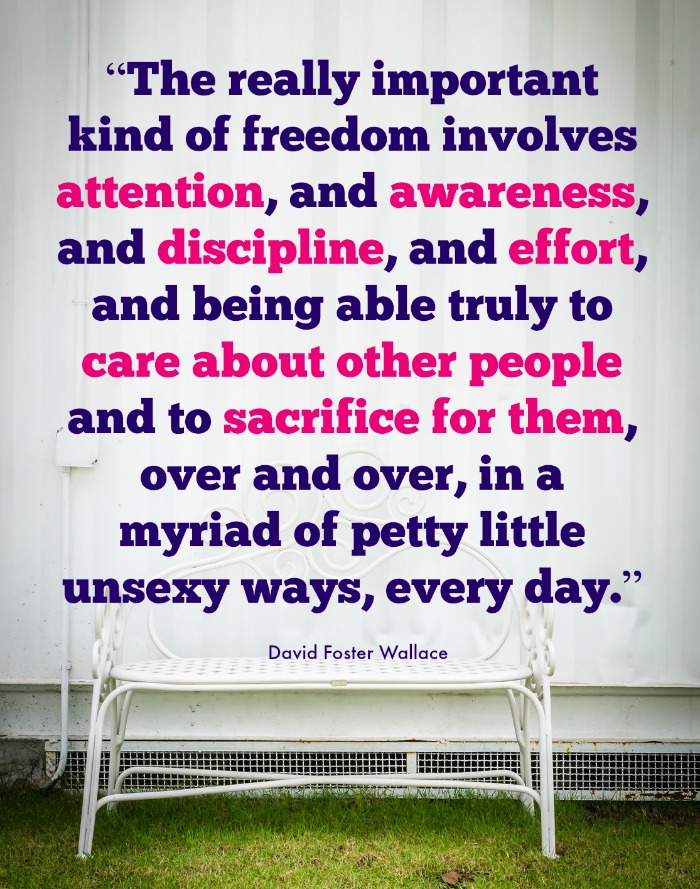 What does caring look like?
It looks like a baby in manger who will become one of us to know our pain and sorrow.
It looks like Jewish boy who even at 12 years old knew the importance of His Father's house.
It looks like a man whose days were filled with touching people and healing them and giving them life.
It looks so clearly like a cross, where One Man bore the collective guilt and shame of us all, trading His life for our ransom.
It looks like an empty tomb, where the resurrection of One Man sets the rest of us free.
And in turn, it looks like you, learning from Him and living your life for someone else in a 'myriad of petty little unsexy ways everyday'.
Bless you today and blessed be the name of the Lord—the One whose caring changed the world.