"There is nothing to writing.   All you do is sit down to a typewriter and bleed." Ernest Hemingway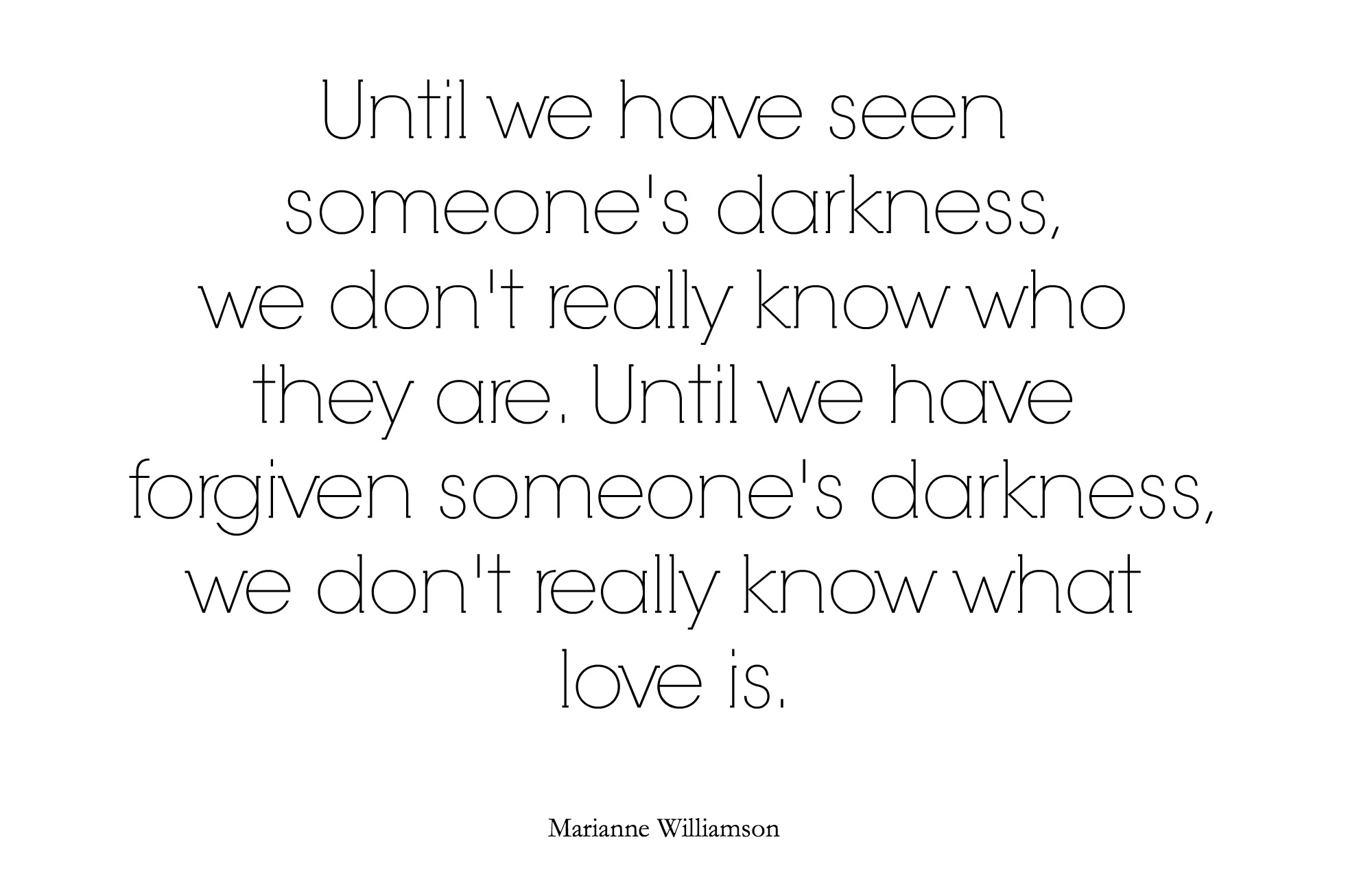 I woke up at 3:15 on Saturday morning and crawled out of bed, fumbling around on the floor for my computer.  I knew I wouldn't be able to go back to sleep so I made my way to the living room where I knelt down on the floor beside the sofa and prayed, "Please give me the courage to tell the truth. I need You.  Amen."  And with only the angst in my stomach for fuel, I began to write about the hardest year of my life.
I kept getting stuck.  I kept wanting to skirt around the truth, wanting to say what needed to be said, but guarding the deepest hurt and shame like a fractured bone.  I wanted to tell the truth but so strong was the desire to protect myself.   I wrestled with it until I finally had the courage to write one true sentence.  Hemingway said, "Write hard and clear about what hurts.  All you have to do is write one true sentence.  Write the truest thing you know."
So many early morning awakenings, so much lost sleep, so much anguish.  Why? Because I want you to think I've got it all together.  I don't want you to know about the year I fell into a pit of my own making.  I want you to see how God turned the mess all around but I really don't want to throw that curtain open, to expose the worst parts of my story.
But guess what?  I spent 20 years pretending to be fine, pretending I was pulling off the Christian life without a hitch and the truth finds a way out, no matter how well you've set up the fences and the moats and suits of armor.   And in my wiser moments, I remember that you really don't want to think that I have it all together.  What you want is to know that I struggle like just like you do.  I came to a point where it was finally safe to say,  I'm not okay.  I'm not pulling this off.  I'm not getting better and better.  I finally realized that it doesn't help me or anyone else in my life when I pretend to be more than who I really am. The truth will write itself all over your life until you give it its voice. You'll tell the truth or you'll live with addictions and anxieties and secret sins and the loneliest heartache you can imagine.
But when you say the truest thing, when you come out of hiding, when you stop trying to protect yourself and your image, something beautiful happens.  When you say I still struggle with besetting sins, you place yourself in humility before God, knowing that you must trust in His righteousness for you.  When you say, My marriage is in trouble, you place yourself in a position of dependence on God, begging Him to fix what is broken.  When you say I'm worried about my kids, you acknowledge how powerless you are to change your own life, much less anyone else's.  When you say, I'm not okay, you open up a river of life, making possible a pathway for healing.
And you know what else? You finally won't feel alone.  Because you'll realize you aren't.  You'll begin to see how very wounded and wretched we all are and that your sins are no different from mine.  You'll see that we are all in the same sinking ship and you'll begin to see the irony—that Christ came only for sinners.  It's not the well who need a doctor.  So admitting we're sick is the best place to start, trusting the One whose virtues would make him so vulnerable that they would destroy him.
You'll still be broken but  you won't be alone.
And then, God can get to the parts that need healing.
I woke up at 3:30 yesterday morning and the old doubts came rushing back.  I wondered to myself if God REALLY could forgive me for those hard years, for what I've done, what I've seen, who I've been.  A few hours later, I walked into Sunday School and my pastor proceeded to say this, as he taught on Jesus' temptation in the wilderness:
And I paraphrase:
Jesus is in the wilderness defeating Satan for you.  He knows how the Israelites failed so miserably in the wilderness and he knows how you're failing too.  But he didn't fail.  He defeated the enemy of God on your behalf and that's only the beginning.  That was the easy part.  The hard part comes later when he goes to a cross and dies for you to defeat sin and death because he knows how enslaved you are, how in prison you are, how you wrestle over and over with the flesh and lose every time.  He won't lose. He will willingly die and there, in His cross, in His death,  you will find life and freedom and heaven.  You think he can't forgive you?  It's okay, now you'll even have to trust Him to give you the faith to believe it because you are forgiven my friends.  His word makes faith where there is only doubt and confusion.  You are His beloved children and He has gone to EVERY length to rescue you. He's done everything.  It's all grace.  It's all gift.  
We can tell the truth because we're safe now.  The worst has already happened and it happened to Jesus and nothing else can wreck us.
We are in the arc of Christ, where nothing can ever separate us from God's love.
The truth is out and we're exposed for the sinners we are.
Now get under this blanket with me and let's get cozy.
It's called the righteousness of Christ and He will make Himself vulnerable unto death to protect us.
His Truth in exchange for ours.
****
My spiritual memoir, All the Pretty Things, is now available for preorder.  Keep your receipt number to claim your preorder bonuses once they are released!