I'm over summer.  Well, that's not exactly true.  We're heading out on the boat today to meet some friends for a delicious (and greasy) lunch at a nearby marina.  They make THE BEST homemade fries.  But, after that, the dog days are dead to me.  As a matter of fact, I've already started knitting hand warmers, in radical rebellion of 100% humidity.
I may even take my knitting on the boat in some kind of desperate plea to the weather gods to SEND FALL  ALREADY.  I stumbled onto this awesome yarn in Walmart and spotted a pattern for leg warmers (which I may shorten to boot cuffs) and hand warmers that knit up SO fast and are perfect for beginners.  The book is called Learn to Knit, in the craft section at Walmart by the knitting stuff.  I have a little video on knitting dishcloths on my blog that might be enough instruction to get you started.
I like knitting so much I'm thinking of starting a knitting club.  In related news, I've decided I'm choosing Meme as my grandma name whenever these kids of mine have some babies.  #nopressurekids
I'm obsessed with Lulie Wallace.   She's a gifted artist who lives in Charleston and does just beautiful work.
I have three of her prints in my house and I'm DYING for a painting.
She's also got a line of fabrics, bags, pouches, etc.   For now, I'll  enjoy my Lulie prints but I hope to incorporate more of her art into my life!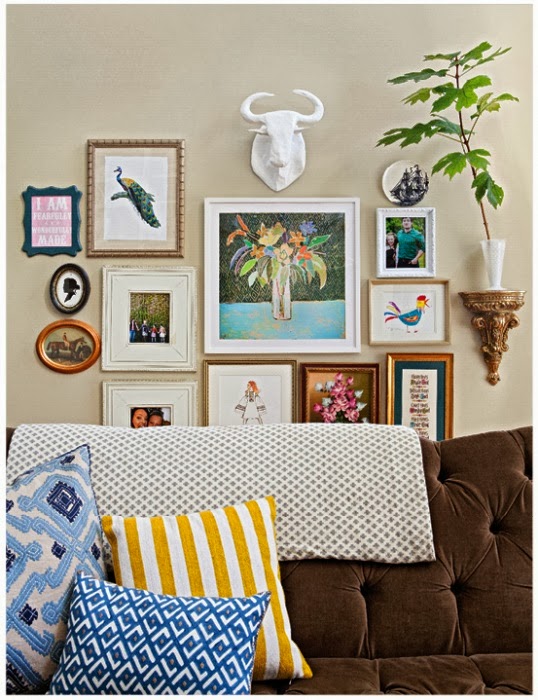 I LOVE these receiving blankets kits from Anna Maria Horner.  Her fabrics are so wonderful and these would make the perfect gift for bebes!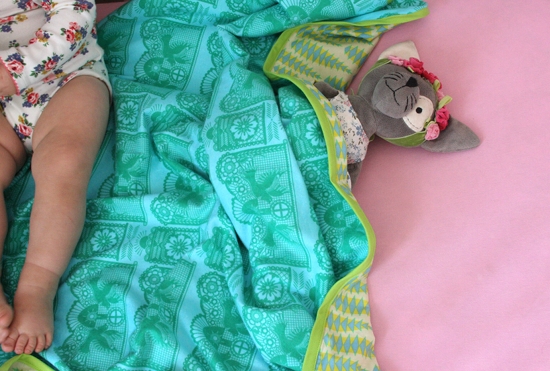 I never told you about my weekend at Becoming.  And now it seems like a lifetime ago.  I'll give you the cliff notes.
Paige was my roomie and then stayed at my house a couple of nights.  We SO enjoyed the girl time.  We talked a lot about mom guilt and mom failures, so I came home and wrote about it.  Noonday launched their new fall line so check out Paige's Noonday site and see what goodies you must have.
Ruth's talk on Clutter Free Forever led me to come home and clean out all the closets in this house.  Have mercy on my soul, is all I can say.
She and I both do this thing called Sunday Prep, where you spend a couple of hours on Sunday evening getting ready for the week.  Well.  I never realized how seriously she takes hers.  You've got see this post on her Sunday prep routine.  Can we just have a moment of silence in honor of this piece of well lived life? I'll post mine someday just for fun.  Hint.  Her Sunday prep has a spread sheet.  Mine does not.  Hers involves making ten meals.  Mine involves sorta planning 5.  In other words, her Sunday prep is outta my league but I'm may just have to try it someday.  And I thought I was an overachiever.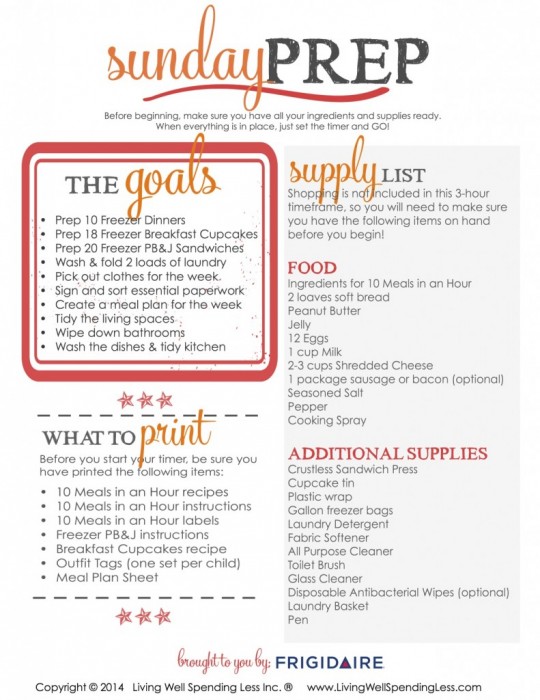 The night we finished the conference, I got to spend a wonderful evening with some of my favorite people.  We laughed until I seriously thought I might choke.  There was a fair amount of discussion about #oldladyproblems though Bri is a bit young to have to hear such horror stories.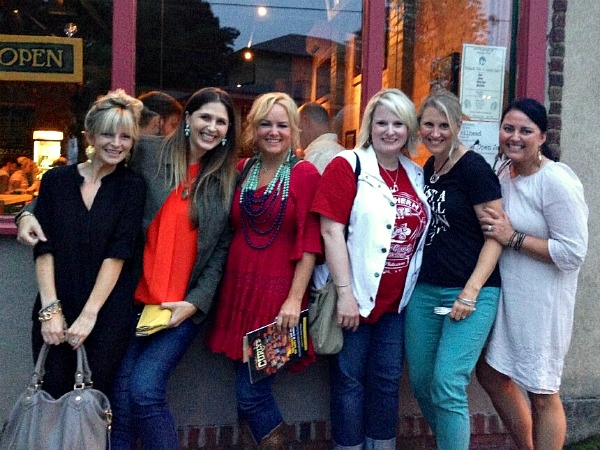 (Bri, Ruth, yours truly, Kristy, Jen, Paige)
I also got to see Rhoda  which was a treat!
Let me finish with what's currently on my nightstand.
Wild by Cheryl Strayed (memoir about hiking the Pacific Crest Trail, soon to be a  movie starring Reese Witherspoon)
Bleak House, by Charles Dickens (book of the month for my nerdy book club) (also, I LOVE these covers, designed by Coralie Bickford-Smith)
The Death of Adam, essays by Marilynne Robinson
Hope your weekend is full of good things!
xoxo