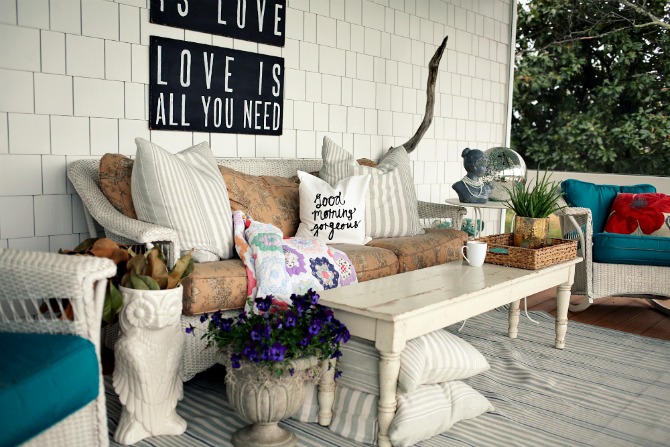 No front porches. My uncle says there used to be front porches. And people sat there sometimes at night, talking when they wanted to talk, rocking, and not talking when they didn't want to talk. Sometimes they just sat there and thought about things, turned things over. My uncle says the architects got rid of the front porches because they didn't look well. But my uncle says that was merely rationalizing it; the real reason, hidden underneath, might be they didn't want people sitting like that, doing nothing, rocking, talking; that was the wrong KIND of social life. People talked too much. And they had time to think. So they ran off with the porches. ~Ray Bradbury
My favorite thing about being a Southerner in the Spring?  Sitting on the porch.  Or porch sittin, as we say.  We are a porch sitting kind of people and I fear it may be a lost art. I'm trying to do my part to preserve this precious slice of Americana because nothing rages against the machine like a few people brave enough to just sit on the porch a while and rock. It's a place that hovers between reality and fairy land.  I suspect it may belong to that other world so I'm holding on for dear life. What if we started a porch sitting revolution?  Would you join?  Need a few pointers?   Here's how we do it.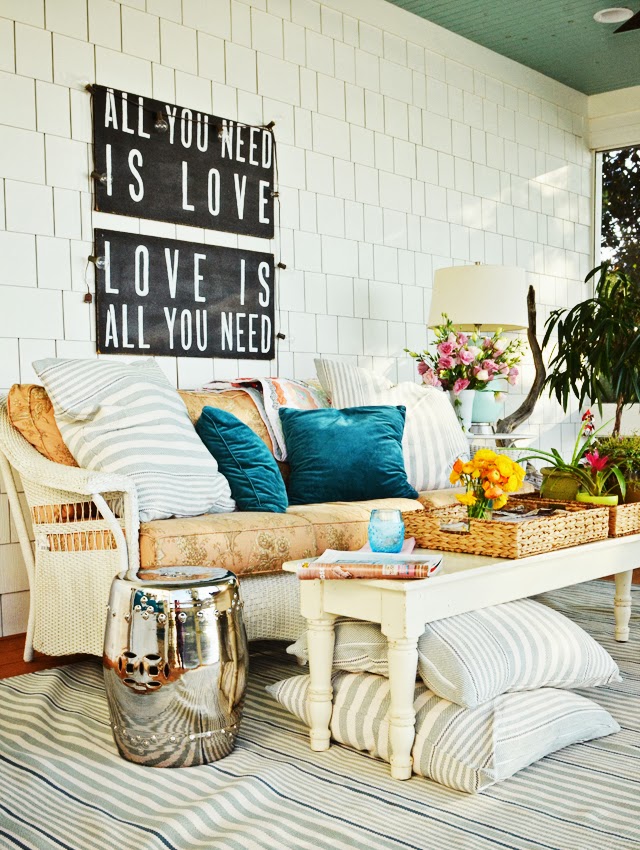 We ponder and wonder and listen close to singing birds and lonesome wind.
We read poetry and novels and riveting memoirs.
We prattle on about rhubarb and tulips and nesting tree swallows.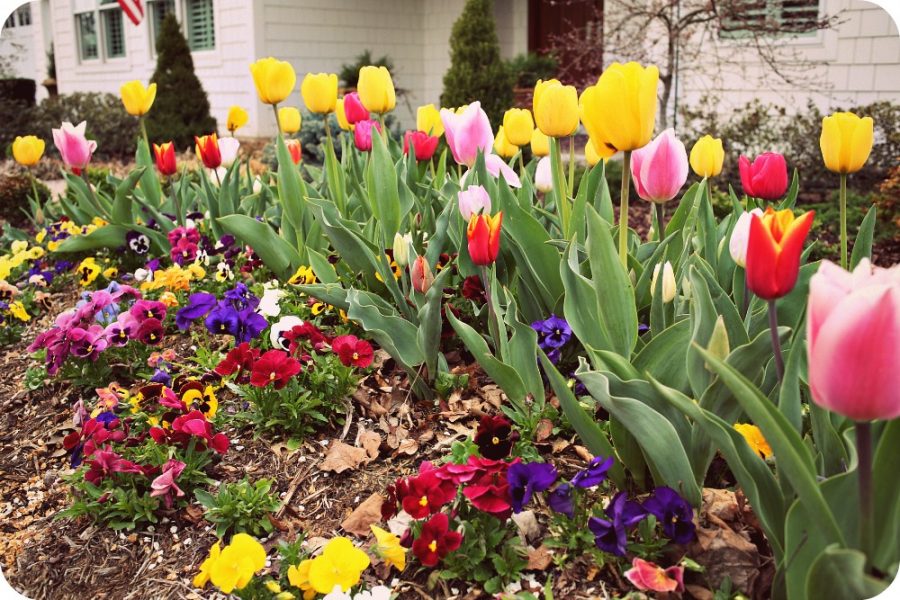 We  linger for hours and think about nothing in particular.
We leave hurry and dogma behind and find the last traces of home grown humanity.
We plan our gardens and our futures and our last dying words.
We remember what it was like to jump creeks and climb trees, before the world lost its ever loving mind.
We welcome kids and dogs and slow dancing.
We kick off our boots and our cares and cover ourselves in quilts stitched by saner hands.
We leave a  trail of words a country mile long and then nap when we get tired of ciphering.
We watch the sun set and the geese fly and the love settle.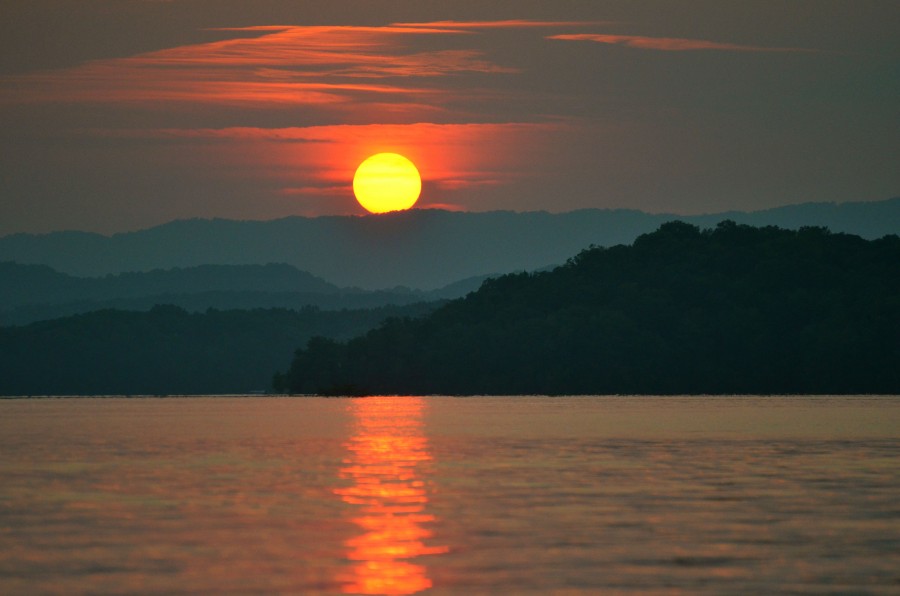 We were brave enough today to sit a while.  It takes more courage than you think.
Come on by.  We'll leave the light on.
(And don't forget some good porch music.)